Pedro Pascal Reflects on His Wild Ride as the Mandalorian With Vanity Fair
The Mandalorian speaks again! Pedro Pascal recently sat down with Vanity Fair's Anthony Breznican to discuss his "Excellent Mando Adventure" and more.
Breznican has been on a roll these past couple of weeks with big interview after big interview, and this one might be the most fun. Pascal's charisma is something to behold and shines through in this interview. He has become an icon throughout the world since first appearing as the Mandalorian on the flagship show for Disney Plus.
Pascal recalls his first interaction with the leader of the Mandoverse, Jon Favreau:
"I got a call from Jon Favreau to come and speak with him about something Star Wars, which is as much information as you get.
"It was a very casual setting. We say, hello. It was the first time that I had met him, but I'd been aware of him as an actor, as a writer, as a director and that whole sort of indie film, write-your-own-stuff kind thing. I feel like he has continued to exhibit that in the best ways. "Basically, we go in, and then he takes me into this conference room. And there's Dave Filoni, sitting with his cowboy hat."
Picturing Pedro Pascal walking with Favreau into a conference room where Filoni is just chilling in his famous cowboy hat waiting to discuss The Mandalorian just makes me smile. According to Pascal, there was concept art for the show and other various Star Wars imagery around the room, but one in particular caught his eye. He saw something of what he soon learned to be Grogu himself, and after a conversation with Favreau and Filoni, he realized how big this project was going to be:
"I just saw the creature, and my heart melted, and I understood. I was like, 'You guys know people are going to lose their minds when they see that?'
Something particularly striking about the interview was Pascal discussing how he first thought he was going to be playing legendary Mandalorian bounty hunter Boba Fett. It wasn't until they drove to Manhattan Beach studios and met with Kathleen Kennedy, he began to learn more about the project. It didn't take long for Pascal to quickly give a resounding "YES!" when asked to be the now fan favorite gunslinger.
The interview dives deeper into the concept of the Mandalorian himself; a lone ranger whose face you never see. Pascal talks about the gray areas that exist early on when he takes his helmet off for IG-11 at the end of season 1. As an audience member I remember watching that scene and just being so excited at the future because I knew we might get this wonderful moment where he and Grogu can truly see each other. Pascal actually hits on this in the interview as well:
"Then of course, this beautiful relationship develops with The Child, Grogu. And I remember having a conversation with Jon, and I don't know if he permitted me to believe that it came from a collaboration, or if it was the plan all along, but I definitely said the best way for him to take off his helmet to show his face would be because he wants the child to see him. And because the child wants to. He wants to experience that kind of intimacy in the relationship."
Pedro Pascal continues to be a wonderful ambassador for Star Wars and The Mandalorian. The energy he brings to each interview and public appearance is part of what makes the character so iconic after just a handful of years. It's incredible to think just a few years ago the concept of live-action Star Wars television was completely foreign to us, but now is a mainstay. And Pedro Pascal is an enormous part of that.
The entire interview can be found on Vanity Fair. It's definitely worth your time!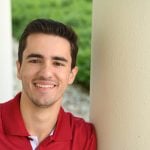 Finding ways to nonchalantly incorporate Star Wars quotes into his daily meetings at work, Tyler lives and breathes Star Wars. His morning tradition is sending the latest number in the countdown for different Star Wars projects and loves engaging in uplifting Star Wars dialogue. If you are passionate about  Star Wars you can follow him on Twitter at TyBrad5.