Collider Jedi Council: Rogue One Official Trailer Reactions, Review and More.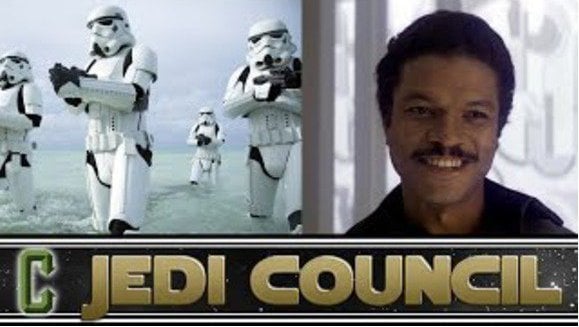 On this episode of Collider Jedi Council:
As the panel patiently waits for the Rogue One' trailer to debut during the Olympics coverage, the council extensively discusses some breaking news that happened right in the middle of filming the show! According to The Wrap, Lando will be making an appearance in the 2018's 'Han Solo: A Star Wars Story' film, their 'Star Wars: Rogue One' trailer predictions, thoughts on the news revealed by Jimmy Smits that he will have a cameo in 'Rogue One',  the fan favorite segment 'What's the Deal with Canon', your Twitter questions and much, much more on a new episode of Jedi Council!
Also, Kristian Harloff, Dennis Tzeng, Mark Reilly and Josh Macuga react and review the new trailer for Disney and Lucasfilm's 'Rogue One: A Star Wars Story!
Don't forget to send your questions on Twitter to @kristianharloff. Keep in mind the shows new hashtag of – #ColliderJediCouncil.