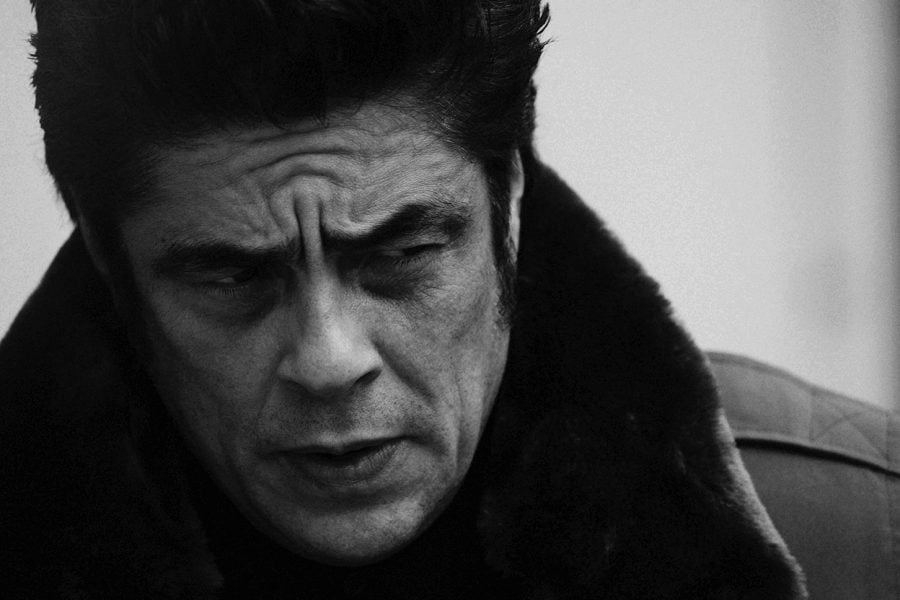 While speaking to an Italian magazine about his current and upcoming projects, Benicio Del Toro continued to hint at his villainous role in Star Wars: Episode VIII. Read on for the details…
Benicio Del Toro playing a villain in Star Wars: Episode VIII is something that many expected and it was discussed here before numerous times. Here's a brief chronology on Benicio's role so far.
First back in July 2015 it was the Wrap who first reported that Benicio Del Toro is considered for a villain role in Rian Johnson's take on the galaxy far, far away (HERE):
Benicio del Toro has the offer to play the villain in Star Wars: Episode VIII, multiple individuals familiar with casting process have told TheWrap. Discussions are still in the very early stages, but Disney and Lucasfilm are high on the Oscar-winning Traffic star.
Three weeks later Del Toro expressed his confidence to ET Online that he will get the part (HERE):
I can't tell you much about it but I think that it might happen. It looks like it's gonna happen so I'm very excited. I can't talk too much about it. The script is hard to get. They told me they'd cut my finger if I talk about it.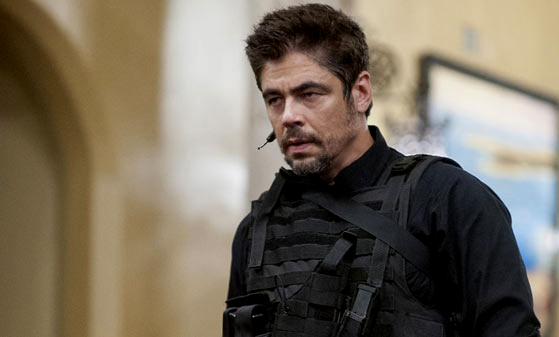 Then in September 2015 comes the very interesting interview Del Toro did for a Spanish magazine (HERE):
Benicio Del Toro: Star Wars is coming up, we will see how that turns out. I think we start shooting in March. They don't let me talk too much about it. I'm like the villain. But… we'll see…*laughs*.
This sounded like a pretty solid confirmation, but our Spanish friend Altgr0160 from the Cantina elaborated on the translation clarifying that when Benicio explains that his role is the villain he doesn't seem to be 100% sure. He says "es como el villano", "he is like the villain". If he was sure about it he would have said: "es el villano", "he is the villain".
Then in several other interviews Del Toro started denying that he will be playing the villain which seemed more like damage control, but many people were confused.
In an interview from January 2016 the actor revealed that he will be travelling to Englan in the spring to shoot his scenes (HERE).
When asked if he is playing the villain in Episode VIII Del Toro continued to mess with the fans saying:
You know, I'm not supposed to say, but that's what's out there, so I'm not gonna try and fight it.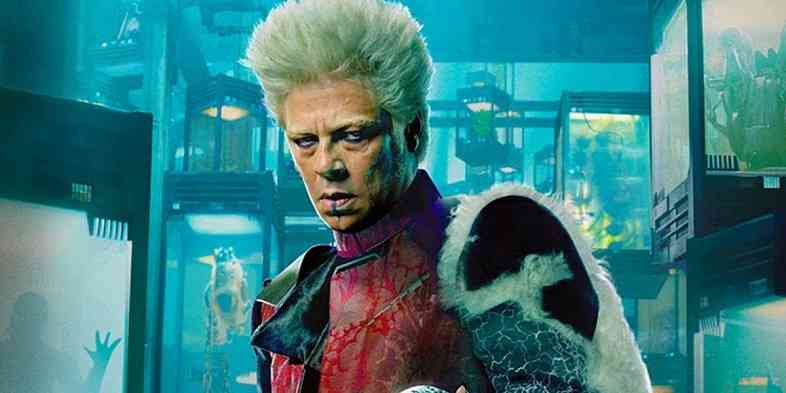 Now finally the Puerto Rican actor gave direct confirmation that he is indeed playing a villain in Episode VIII. Or did he?
While speaking with the Italian magazine Grazia, the actor was asked about his 5 year-old daughter Delilah (from his ongoing relationship with Rod Stewart's daughter Kimberly Stewart), and revealed that he is looking forward to the movie that he will be part of and that will be suitable to show her.
From Grazia.it (translated via Google):
Q: Perhaps Star Wars will be the right film to see Delilah. Or will it be a drug dealer even there?
A: And who knows? We'll see, I've never played a villain intergalactic. Seriously, perhaps the film will not be suitable for her, but my dream is to take her with me at least to the premiere, on the red carpet.
Some people might jump to the conclusion that this is a pretty good confirmation that Del Toro is playing a villain in Episode VIII, and not just a random villain, but an "intergalactic" one! But his wording is again making it sound like he is messing with us.
Immediately after he said "intergalactic villain he used the phrase "Scherzi a parte", which means more "kidding aside" than "seriously". So, as before, he makes it sound like he is joking. So as you can see nothing is still set in stone. While we do believe that he will be a villain in some capacity, it's still unclear if he will be pure evil character that has an important part in the movie, or more like Simon Pegg's character Unkar Plutt from The Force Awakens.
So what do you think? Is Benicio Del Toro going to have a role of a major villain in Episode VIII, or perhaps just a human general or something? Tell us what you think in the comments below.
Special thanks to Cantina member MagnarTheGreat for finiding the quote.