Benicio Del Toro is Confident he Will Get the Star Wars: Episode VIII Part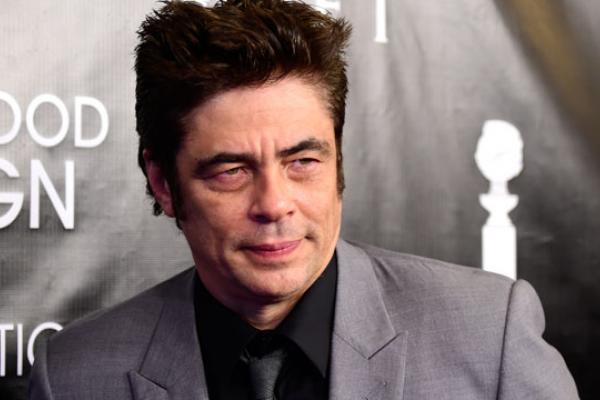 The 48-year-old Oscar winner, spoke with ET Online at the Hollywood Foreign Press Association's Grants Banquet, where he revealed that his involvement with Star Wars is probably going to happen. Read on for the full interview.
From ET Online:
"I can't tell you much about it but I think that it might happen. It looks like it's gonna happen so I'm very excited." 
"I can't talk too much about it. The script is hard to get. They told me they'd cut my finger if I talk about it."
"I saw the original one when it came out and it marked me," Del Toro, who was 10 when the first Star Wars hit theaters, recounted. "I was impressed by the film and by the characters and by the story and the message."
As you probably remember last month The Wrap first revealed that Del Toro is being sighted to play an antagonist in Rian Johnson's Star Wars: Episode VIII (HERE). Later Variety added that the studio is going after A-list talent for the role, also meeting Joaquin Phoenix for the part.