Could Disney/Lucasfilm Be Planning a Han Solo Trilogy?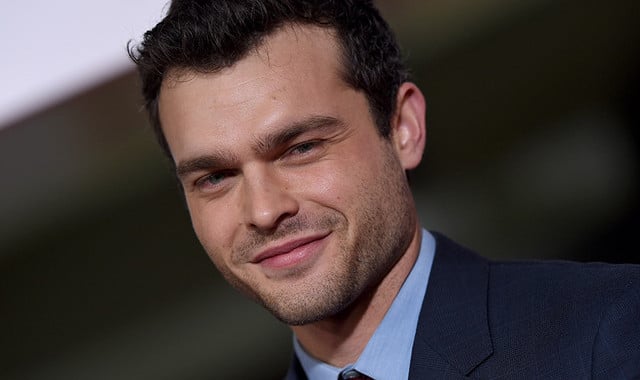 According to NYDailyNews, who claims to have inside information on the upcoming untitled Han Solo film, there might be a bigger plan in the works surrounding the young Han Solo character (played by rising actor Alden Ehrenreich).
[from NYDailyNews (via Jedi News)]:
Disney has quietly signed the 26-year-old "Hail, Caesar!" star to a three-picture deal, insiders tell Confidenti@l, paving the way for more Han Solo flicks if the one currently being written strikes gold at the box office.

The movie giant has publicly revealed plans for only one prequel featuring the wily Millennium Falcon captain, helmed by "Lego Movie" directors Phil Lord and Christopher Miller.

"There is a real sense of excitement around the Han Solo movie and its potential," says our insider. "Given that Han's early adventures do not need to be tied to the Empire, it leaves story lines open with the opportunity to really give fans something different. They can explore new galaxies and crazy creatures and bring in a wide array of new characters.

"They feel that his character has the right potential to become a central figure in several movies," our source said. "They're keeping things under wraps at the moment, but the deal is that he has signed for at least three movies."
Obviously, if this rumor turns out to be true, the prospect of a Han Solo trilogy will hinge greatly on the critical and fan reception of the first film, as well as the performance at the box office, but it seems like Disney/LFL has great confidence in the talent behind this movie.
This has not been confirmed officially, so take this report with a grain of salt. I actually wouldn't expect an announcement concerning a possible Solo trilogy to be made until they see how the first one does, but it's interesting to see that they might have a larger goal in mind with the character.
Whatever the future plans concerning Han Solo may be, it looks like directors Lord and Miller are hard at work…
Researching w @chrizmillrpic.twitter.com/MuJaJfAkZ0

— philip lord (@philiplord) July 25, 2016
Jordan Pate is Co-Lead Editor and Senior Writer for Star Wars News Net, of which he is also a member of the book and comic review team. He loves all things Star Wars, but when he's not spending time in the galaxy far far away, he might be found in our own galaxy hanging out in Gotham City or at 1407 Graymalkin Lane, Salem Center, NY.