Editorial: Could Rogue One Push Disney Past $3 Billion at the Annual Domestic Box Office?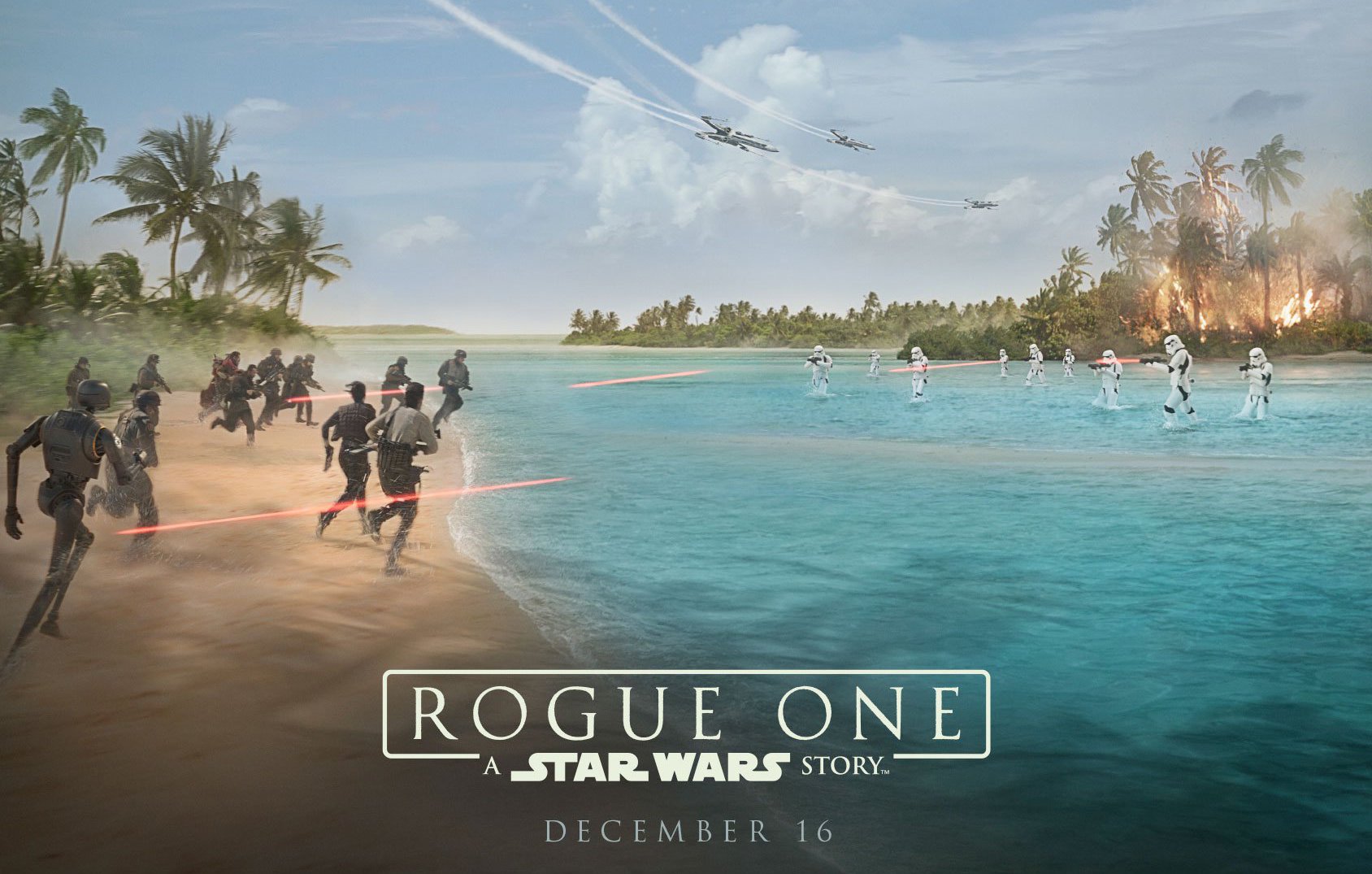 Last weekend, Disney crossed the $2 billion mark at the box office for the United States & Canada, beating Universal's 2015 record by nearly an entire month. If Rogue One: A Star Wars Story does well enough, it's entirely possible that Disney may become the first studio in history to have domestic ticket sales reach $3 billion in a single year. Here's an analysis on what it would take to make that happen.
Disney's 2016 So Far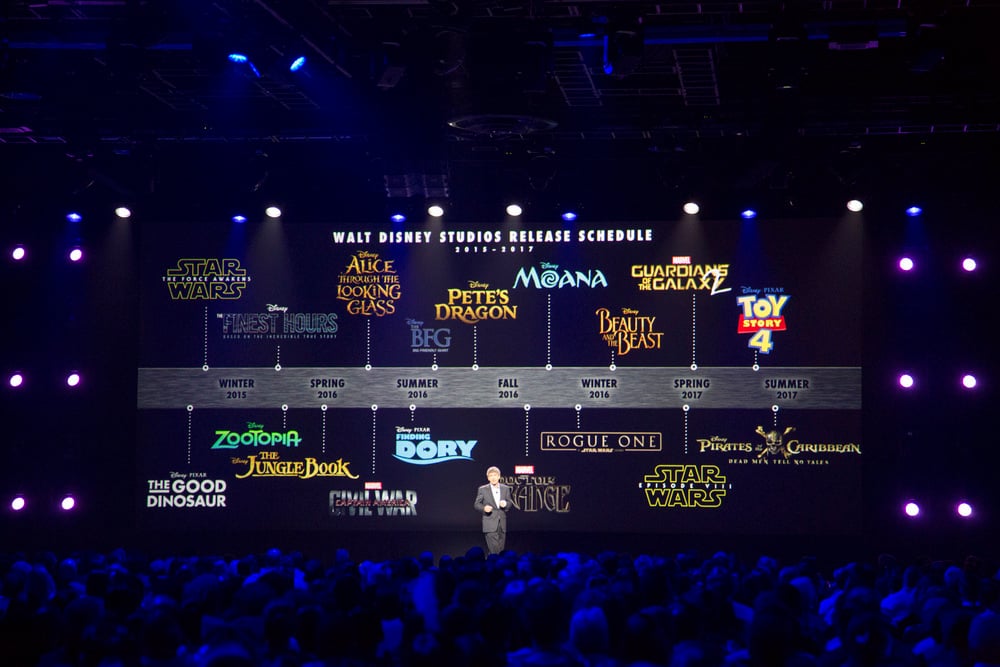 From the onset, Disney has had a pretty great year. The continued success of Star Wars Episode VII, along with big hit of Captain America: Civil War and the overperformances of Zootopia and The Jungle Book, ensured that they reached $1B domestically at a faster rate than any other film company in history. Disney's global total for the year is well over $5B at this point, which is a great number on its own. Match that up with the smash hit of Finding Dory (which will either near or creep past $500M by the time it's done playing in American/Canadian theaters, with the film having yet to open in several major international markets) and you've got a fiscal year that brought in $2B with five months left on the clock.
Unfortunately, not everything that the Mouse House has put out this year has been a smashing success. Disney was able to cruise through the soft performance of the mid-budget disaster movie The Finest Hours, but two big-budget flops – Alice Through The Looking Glass and The BFG – have had larger implications on what Disney's year-end total will amount to. Had either of the big-budget films done substantially better, Disney would be locked in for a $3B finish to 2016. While the company's not exactly bleeding cash at this point, making up for a major box office bomb is no cakewalk for a corporation, either. But, as I said earlier, they've got a good five months ahead of them, and with that, six more movies.
What's Still Ahead & Limitations
Aside from Rogue One: A Star Wars Story, Disney will release Pete's Dragon, The Light Between Oceans, Queen Of Katwe, Doctor Strange, and Moana before the year wraps up. Currently, Box Office Pro has Pete's Dragon and The Light Between Oceans tracking for respective totals of $117M and $30M. Disney's domestic total currently comes in at about $2024M, so that's approximately $976M that these remaining movies have to make if clearing $3B is the ultimate end goal.
The biggest issue with a potential $3B year is that everything released between then and now has to be a perfect storm of box office hits. If any of the non-Star Wars movies flop and there are no surprise overperformances in the midst to compensate, then crossing the barrier is going to be a whole lot harder. Given that interest in the non-tentpole movies seem to be rather low, a $120M cume might be a tall order for Pete's Dragon, particularly since it's coming off the trails of WB's highly-anticipated Suicide Squad. It may serve as good counter-programming for younger audiences, but even then, it also has to contend with whatever misguided parents will take their kids to Sony's Sausage Party, mistaking the adult comedy for a family movie solely because it's animated. Oceans and Katwe will predominantly seek the attention of voters at award ceremonies, so it's not likely that they'll be heavy-hitters at the box office. Doctor Strange and Moana should both do well, but how well will be up for debate, especially with Strange having to compete with another magic-heavy movie: Fantastic Beasts & Where To Find Them.
Aside from all of that, since we're only dealing with the 2016 box office and not the total cumulative box office that Rogue One will bring in during its entire lifetime, we're looking at a movie that will only have 16 days to make the kind of money that would allow Disney to pass the $3B mark. The box office on this movie will almost certainly be much smaller than the box office for The Force Awakens for two reasons – the first being that there's not the same kind of insane hype surrounding the movie due to the recent release of that movie, and the second being that Star Wars spin-offs are uncharted territory. That's not to say that it won't do well, of course – just that we're looking at a movie that will probably pass the $1B mark worldwide instead of the $2B mark.
A Rough Estimate & Conclusion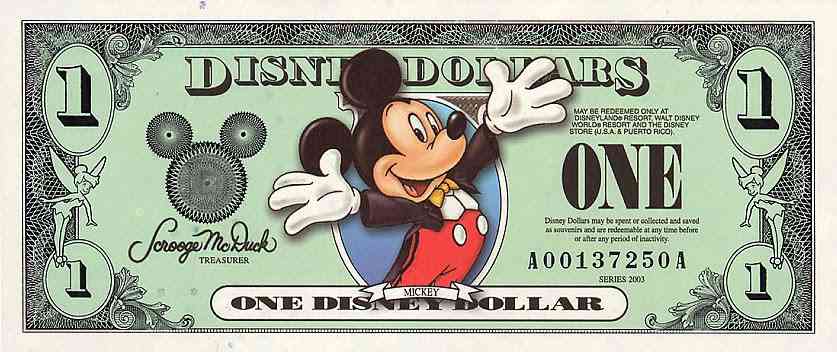 I'll go with middle-of-the-road estimates for the other five films before getting into a guess at how Rogue One ought to do in a little under three weekends. I'm going to presume that PBO is right about Pete's Dragon and The Light Between Oceans, and that Queen Of Katwe will perform similarly to the latter, so that would be about $180M in the bag. Doctor Strange will probably do a bit better than Ant-Man but might have a little trouble that any new IP would face, so I'm going with a conservative guess of $220M. Moana ought to be helped by a Thanksgiving holiday, and if so, should make about $200M based on the track record of Disney's most recent animated movies (aside from Frozen and Zootopia, anyway). I'll also throw in an extra $35M or so from all the Disney movies that are still in the middle of their box office runs. With all that put together, my guess is that Disney will make an additional $635M, bringing to the hypothetical total to a $2659M total before Star Wars graces the big screen once more. So with that in mind, presuming this all works out, Rogue One would need to make approximately $341M in about half a month for the company to crack $3B domestically.
The Force Awakens cleared that mark at the domestic box office in less than six days; but again, this is Rogue One, and due to a variety of factors, it's not going to bring in that same kind of money. So as a guesstimate, I'll just say that Rogue One's opening weekend will pull in about a 30% less of what The Force Awakens did in the same time frame (which would by no means be a bad opening) for an opening weekend of about $170M – something comparable to this summer's Civil War. Since the legs on the movie would naturally be a bit weaker, the Monday-through-Thursday total should bring up a total of about $80M more for the rest of the first week (which would be stronger than Civil War and a bit closer to Dory), meaning that the total should be about $250M. If the next week's total were to drop at the standard rate (about 50%, give or take a few points), then the second week should end at a domestic total of about $375M, clearing the $3B barrier in approximately twelve days if everything goes as predicted. If complications were to arise with the other five movies, then the movie would still have a good four days to make up for those financial shortcomings – and half of those days would be on a weekend, to boot.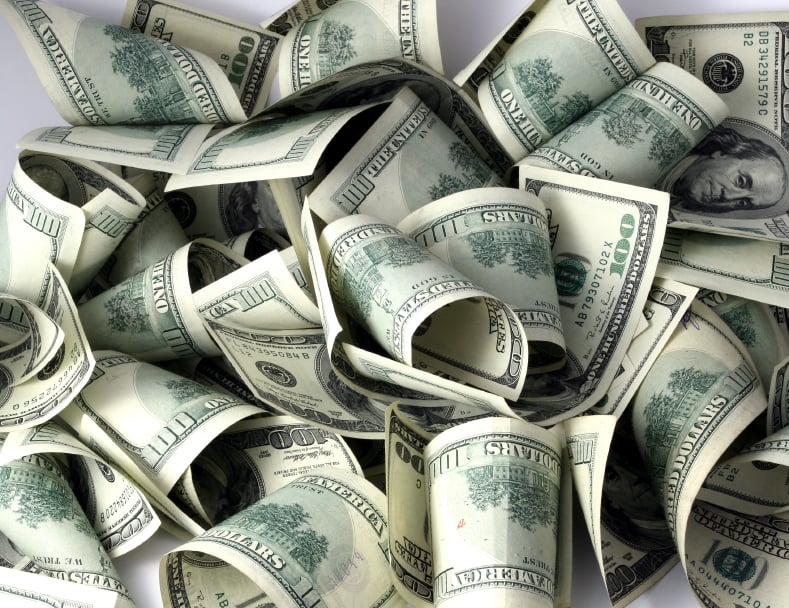 Due to there being fewer notable releases in 2017 (and one of the big Marvel Studios films – Spider-Man: Homecoming – being a co-production with Sony), it's not likely that Disney will get a shot at reaching $3B next year in spite of an impressive lineup of films (including Beauty & The Beast, Guardians Of The Galaxy Volume 2, Pirates Of The Caribbean: Dead Men Tell No Tales, Cars 3, and Thor: Ragnarok). Given that Star Wars Episode VIII will be playing in 2018 for most of its theatrical run, and the Han Solo movie will be releasing in Summer of the same year, and the lineup of films (including Black Panther, Wreck-It Ralph 2, Avengers: Infinity War, Toy Story 4, and Ant-Man & The Wasp) is still stellar, 2018 has a great chance of reaching that mark presuming that it isn't crossed by the end of this year.
This, of course, is all dependent on Rogue One: A Star Wars Story being embraced by fans, audiences, and critics in the same way that Star Wars Episode VII: The Force Awakens was. Tracking for the movie and nearly every other movie I've mentioned in this article should more or less be a crapshoot at this point, as there's still plenty of time for everything to change. But there's certainly no harm in taking a shot at this – and in any case, ending the year with $3B in the bag would be a great way to cap off the year for Disney. Even if they were to fall slightly short of that goal, they'd at least rest easy knowing that they had one of their most successful years in the company's history, with an even brighter future ahead of them as more franchises are brought to the forefront.
Grant has been a fan of Star Wars for as long as he can remember, having seen every movie on the big screen. When he's not hard at work with his college studies, he keeps himself busy by reporting on all kinds of Star Wars news for SWNN and general movie news on the sister site, Movie News Net. He served as a frequent commentator on SWNN's The Resistance Broadcast.