Secrets of The Force Awakens Premieres at SXSW
The behind the scenes documentary, Secrets of the Force Awakens, premiered today at SXSW in Austin.  EW has some of the highlights of the feature.
JJ Abrams was on hand to introduce the feature that covers the process of making The Force Awakens.  Production on the film had taken place under immense secrecy and Abrams went out of his way to reference the great work of the many talented individuals who worked on the film.
"This is something that I'm really excited for you to see," Abrams said. "What's so cool about this is that it shows and highlights people who put their heart and soul into making The Force Awakens. They were the greatest group of filmmakers, artists, and storytellers. To get to see the people behind the scenes was fun, frankly, even for me, and I was there."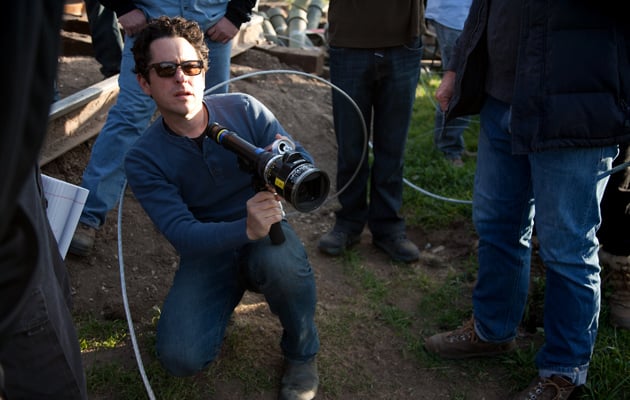 While only attendees of SXSW got a complete look at what went into creating the new Star Wars film, EW was nice enough to write up some of the highlights to give as taste to whet our appetites ahead of the full release.  Some of the highlights include:
Daisy Ridley, the actress who won the role of Rey, auditioned with the scene in which her character is questioned by Kylo Ren. In the room, Ridley wowed the casting directors and Abrams with her ability to go to a very emotional place — even working up some tears — and taking direction with ease.

Oscar Isaac was originally wary of the role of Poe Dameron because the ace pilot died in an early version of the script and the one the actor first read. He told Abrams that he was "sick of dying early on" in movies, since he had in a few recent projects. By the time Abrams called Isaac to offer him the role, the script had changed, and Poe would survive.

Abrams based the look of Maz Kanata on his bespectacled former teacher Rose Gilbert.

Adam Driver had some extra motivation for his character Kylo Ren. The villain's complex costume and helmet combination were so cumbersome and difficult to put on that Driver was "so pissed by the time we were ready to start shooting I felt totally ready."
For the full list of highlights from EW, head to their article here.