UPDATE 2! Episode VIII Filming Took a Scheduled Break in Dubrovnik. Another Actor Spotted + New Video and Photos!
Yesterday was a day off for the Episode VIII filming in Dubrovnik. We heard that this rest day was scheduled and the strong winds, about which we reported yesterday have nothing to do with it. At this point everything is running as scheduled and filming is expected to continue later today and wrap on Wednesday night (European time). We've also learned about the presence of another actor on set, that was not mentioned before. Read on for the details and see a few more photos from the set.
Our friend Dimitar Serbezov sent us several very cool photos from the set, which he took during the preparation for the filming. You can see some equipment in the photos (some of them bearing the logo of the James Bond movie Spectre), some extras, and a closer look at some of the elements built on the set.
The most interesting info however was the fact that he met personally actor Kiran Shah on the set. You probably remember that Kiran played Teedo in The Force Awakens (he also played an Ewok in Return of the Jedi):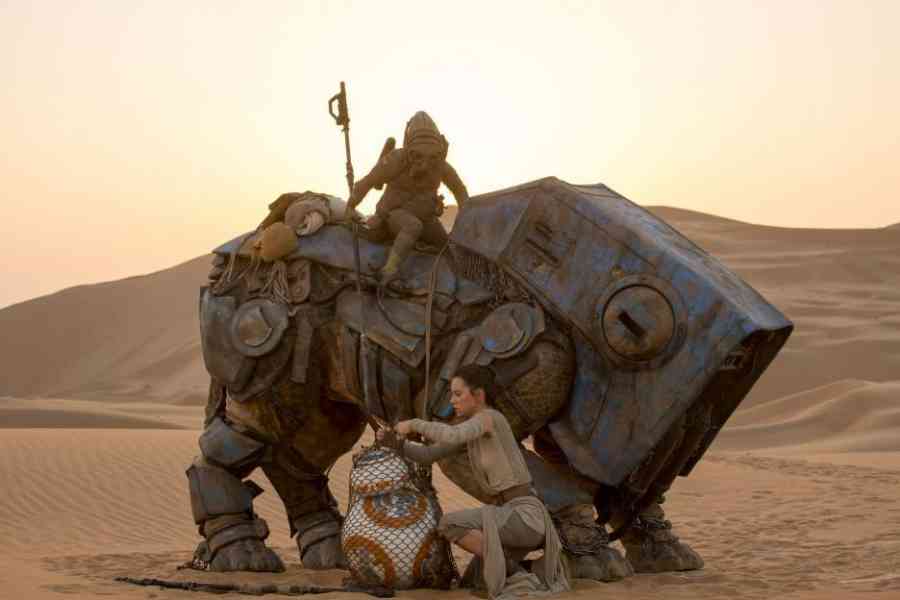 He will definitely play a new character in Episode VIII. Warwick Davis was also spotted a few days ago. Actually these are the only actors spotted in Dubrovnik. Everybody else is using a stunt double – John Boyega, Daisy Ridley and the rumored Mark Hamill, and Kelly Marie Tran.
Here are the photos Dimitar sent us:
So again, don't expect much going on today since yesterday was a scheduled break in the Episode VIII filming in Dubrovnik. Still we will keep you updated if something happens. 🙂
UPDATE!
In the meantime here's a cool video from the set from 2 days ago (via TheDubrovnikTimes):
It appears that there is some fancy looking door at the end of the street to which the camera car was driving. Or maybe they just covered the door with something.
UPDATE 2!
The reports for today's filming started to come quicker than expected. Earlier today the cruiser ship Sea Star sailed around Dubrovnik with small crew and extras who shot a scene in the open sea. This filming was captured by Dubrovnik's panoramic cameras which cover a wider area in front of the historic center.
Images via DuList: