New Photos from Malin Head and More on the Star Wars: Episode VIII Filming in Ireland!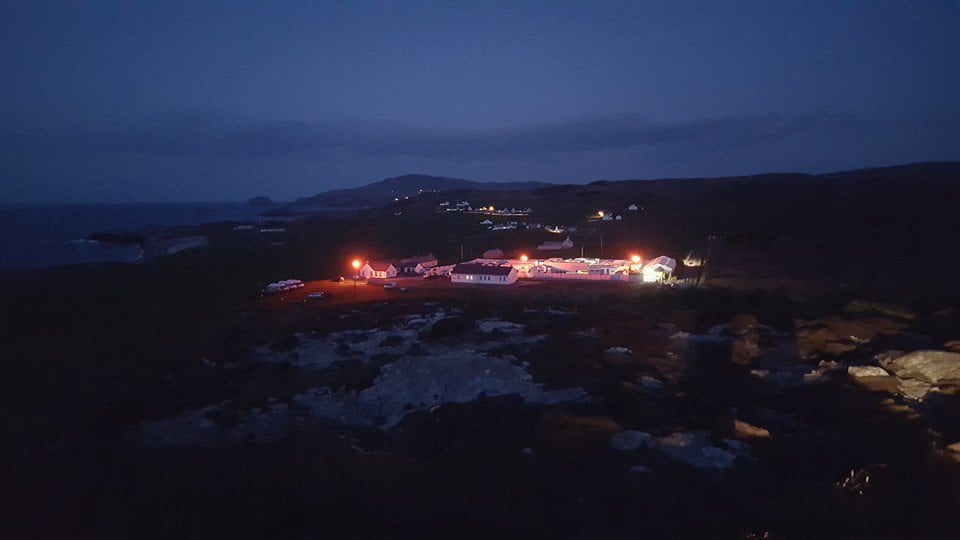 Yesterday Star Wars: Episode VIII cast and crew arrived in Belfast, Northern Ireland and from there drove off to County Donegal, Ireland. Now new photos and info about the upcoming filming has surfaced on the web. Read on for the details…
As we told you yesterday there are already flight restrictions in place in some areas in Ireland. Here's the actual dates with the restrictions (via TheJournal.ie):
Sybil Head and Dunmore Head in Kerry (2 and 3 on the map below): 5 May to 26 May
Brow Head in Cork (5 on the map below): 16 May – 18 May
Loop Head in Clare (4 on the map below): 17 May – 19 May
Malin Head in Donegal (6 on the map below): 12 May – 16 May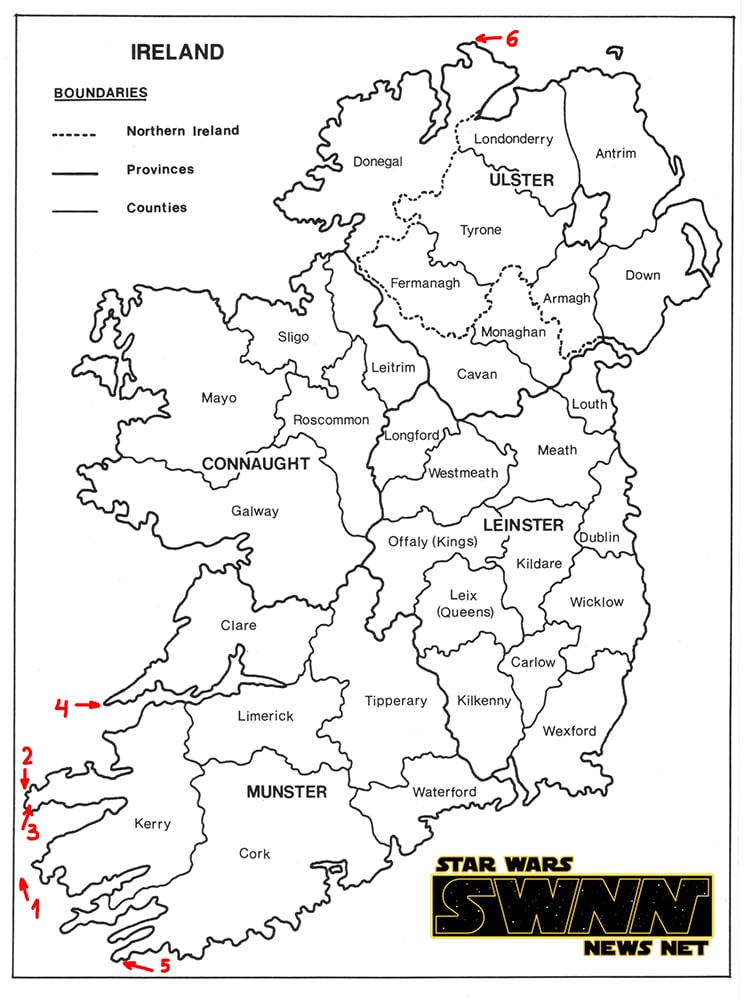 We've learned that the cast is currently staying in Donegal (near Malin Head (6 on the map)), and considering the flight restrictions, filming will take place there in the following 2-3 days.
In previous photos we've seen that the Millennium Falcon is being build on that location. Now some new photos from Daily Mail, give us a much better look. Images by John Cogill:
It's pretty obvious from these new photos that only part of the Falcon will be build, and that it will probably be ready today, as filming is expected to be already taking place there.
After they finish filming at Malin Head, the cast and crew will move south, where the majority of the filming will happen.
As we told you a few days ago, a new filming location for the movie will be in Loop Head (4 on the map), County Clare. Here are some more details about the filming there (via ClareHerald.com):
Filming for Star Wars Episode VIII is set to start next Tuesday and continue until Thursday.

Clare County Council has said that Loop Head Lighthouse will be closed to the public from Tuesday May 17th to Thursday May 19th inclusive to facilitate a film production in the area. The Lighthouse will reopen to the public on Friday 20th at 10 a.m.

Public access to the area of filming is expected to be restricted during the three days.
So probably the filming at Loop Head will be the next one after Malin Head. We should also keep in mind that it's very possible filming to take place on more than one location simultaneously. It's quite possible that there are stunt doubles and second unit crews in Ireland as well.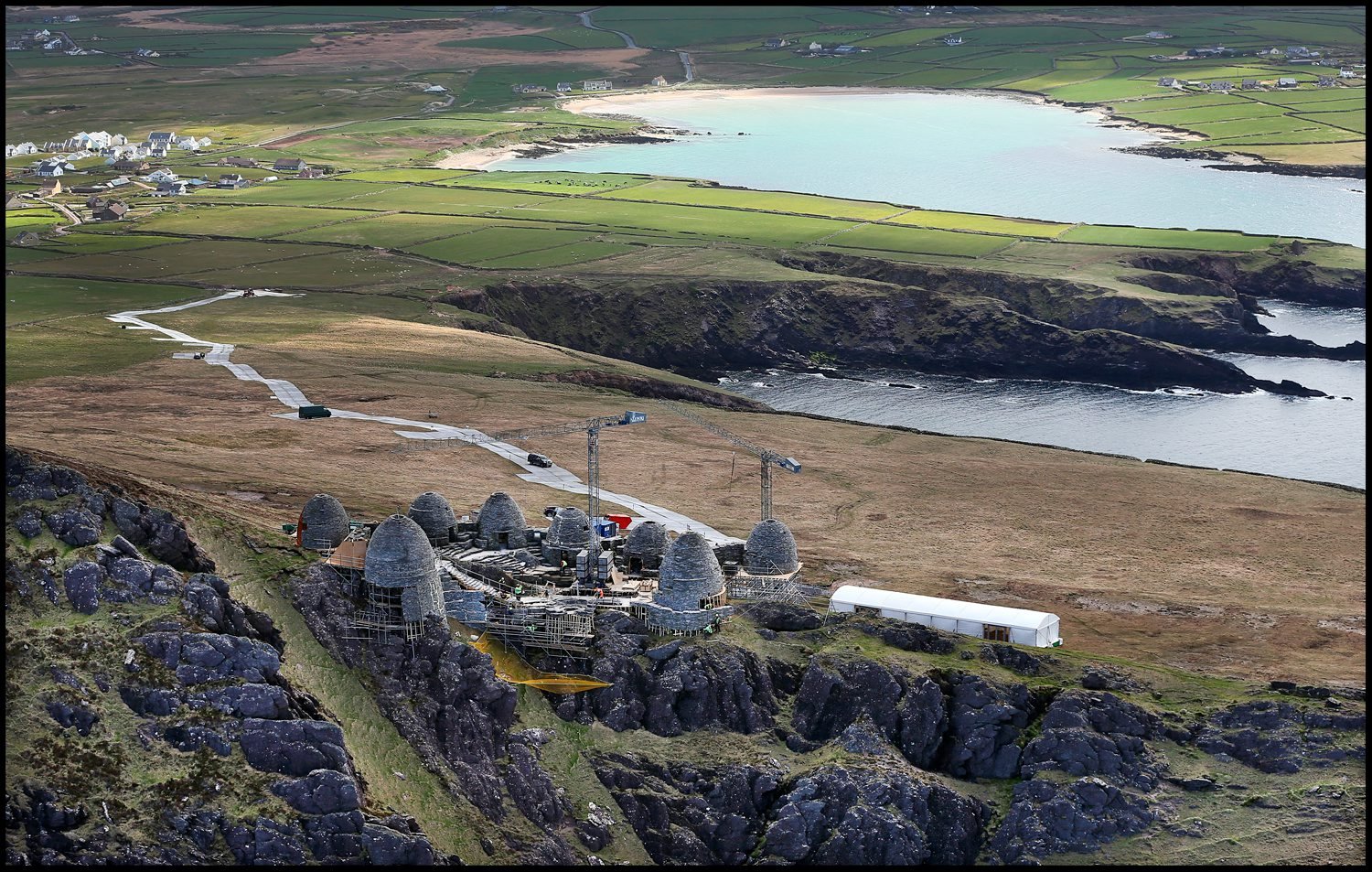 And lastly, some bad news for the fans who think they will manage to get a glimpse of the actual filming in Ireland.
From IrishExaminer:
A ring of steel has been erected around some of the country's most scenic coastal landscapes. Along with dozens of security guards, film bosses have brought in a wi-fi blocker to ensure drones cannot be used.

Donegal County Council said some roads were closed to the public until Monday.

The IAA warned unauthorised drones may be seized by gardaí "as evidence for potential prosecution and in the interest of aviation safety".
Special thanks to Terence Mulvey for being an incredible contributor of all the events from Ireland!