UPDATE 3! Star Wars: Episode VIII Filming Facing some Weather Problems in Dubrovnik. More Photos and Video from the Set.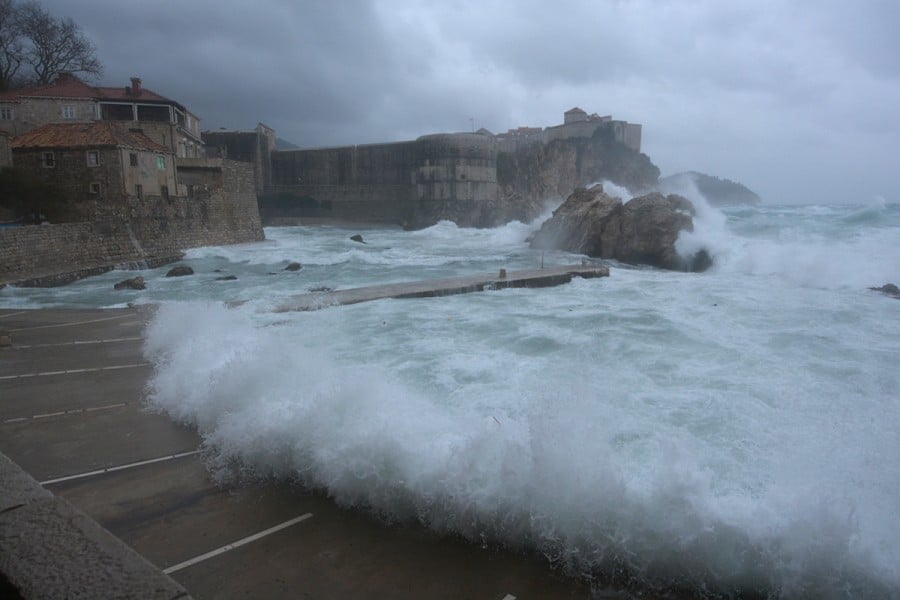 On the 6th day of filming in Dubrovnik, Rian Johnson and his crew are facing the first minor set back in their production schedule. Strong winds delayed the start of today's filming.
POTENTIAL SPOILERS!
Due to strong winds the Dubrovnik Harbor was closed this morning, preventing the Episode VIII team to sail and film a scene on the ship that we've seen earlier this week. After all the ship did leave the Harbor with a serious delay and offered another curious look at the extras and creatures on board.
Here's another cool looking creature:
And what is this thing above the camera?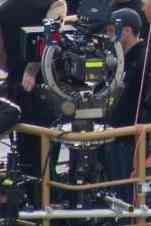 Filming is expected to end on March 16. We hope there won't be any delays due to the bad weather.
Thanks to StarWarsDubrovik for spotting the report at Zagreb.info.
UPDATE!
And here are some more photos from the set via DailyMail, confirming the speeder chase:
Now that's a big clapperboard!
For the full gallery go to DailyMail
And a few more from TMZ:
UPDATE 2!
Starwarsdubrovnik.com found even more interesting photos of a new location in Dubrovnik.
One of the smaller streets we already reported on as one of the locations has gotten some new lights. The alley is minimally re-done for the filming with some lighting fixtures and electrical installations on the walls, so it might end up appearing in the movie in its original shape.
Local fans are scouting the area. Check out their facebook page.
UPDATE 3!
Filming on the the main street looks dangerous. The camera car flies just inches away from the extras (via StarWarsDubrovnik):