Rumor: Which Actors are Coming to Dubrovnik?
There's a new rumor floating around about which actors might attend the upcoming filming in Dubrovnik for Star Wars: Episode VIII. Read on for the details…
Moscroatia.com posted an article a few days ago, when they inspected the filming location in Dubrovnik, in a Darth Vader costume.
Now they revealed some bits that they supposedly heard around the set.
As usual take this with a grain of salt. Here's what they got:
At last we unofficially know who will participate on the set in Dubrovnik. With exceptional pleasure we announce that actors probably are – Mark Hamill (Luke Skywalker) and Daisy Ridley (Rey)! It is this (father-daughter?) pair that should come to the set we have visited and presented in our own exclusive photo gallery.
This is not the first time we hear the rumor that this set could be connected to the planet we saw Luke and Rey on (Ahch-to).
We have already speculated that Dubrovnik will be the planet where Luke Skywalker is, and now we (unofficially) have this confirmed by sources close to the production.
In the meantime here are the latest photos from Dubrovnik. Those lights could become quite handy during a night shoot.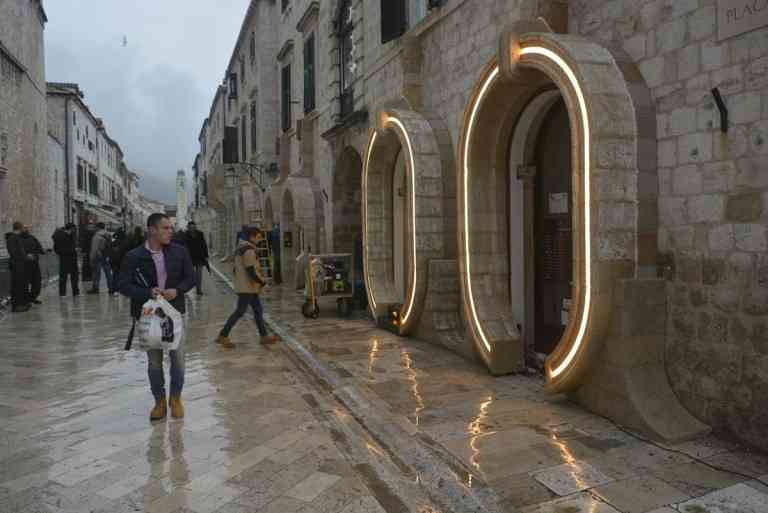 I hope R2 doesn't have to reach that panel.
Read the full article at starwarsdubrovnik.com.