Hasbro Star Wars: The Vintage Collection Boba Fett Available for Pre-Order
Hasbro has been on a roll recently with their virtual convention earlier this Fall and the recent HasLab Razor Crest Campaign. But, that is no reason to rest on one's laurels. Earlier this week Hasbro announced through their Instagram page that the Star Wars: Vintage Collection Boba Fett figure is now available for pre-order.
As is customary with the Vintage Collection, the figure will be released at 3.75″ scale and comes in some cool looking retro packaging. So, if you are looking to grab some time playing around with the originator of that popular Mandalorian armor, check out the pre-order links included in the details below then scroll down to take a look at some of the high-res images Hasbro has released to show off the figure.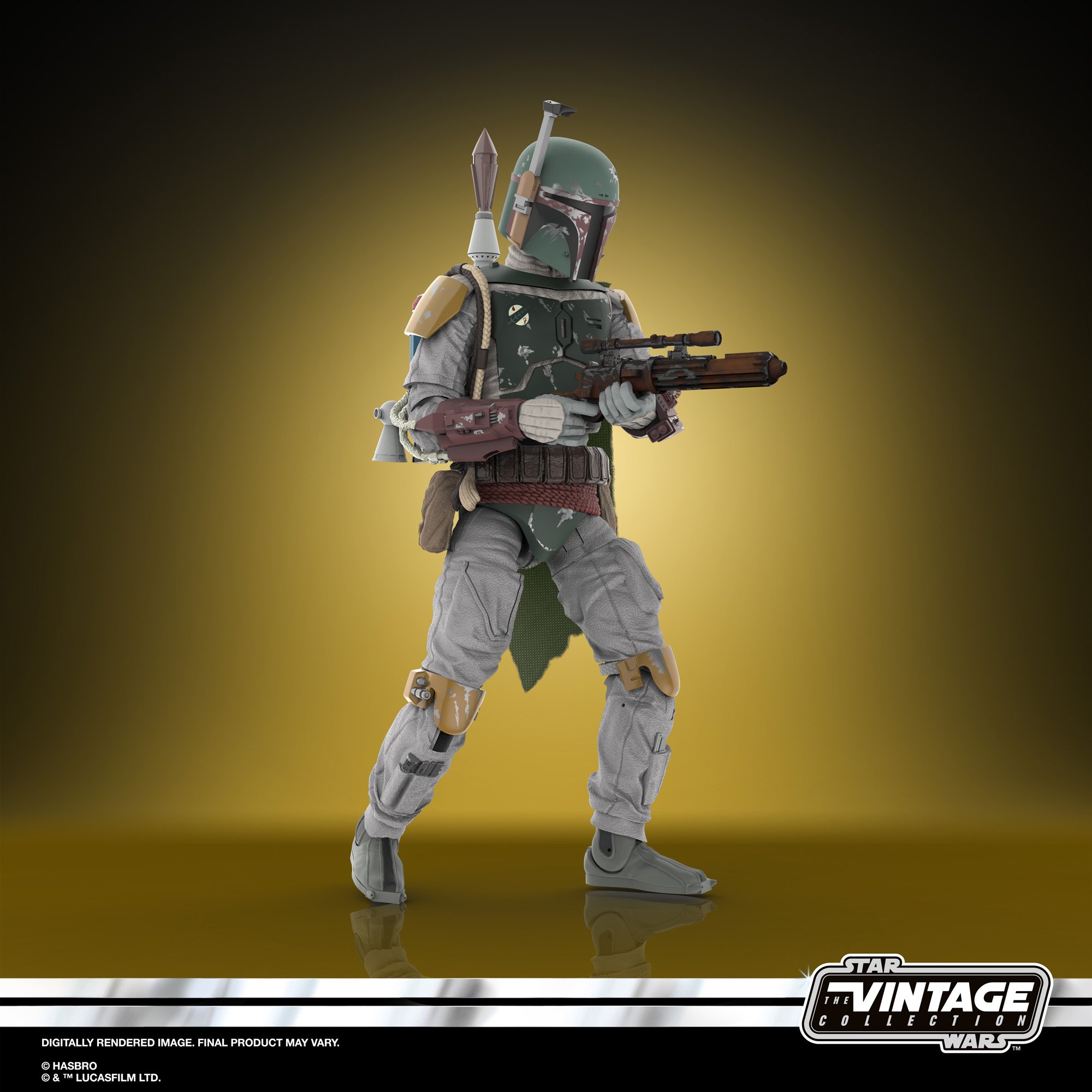 STAR WARS: THE VINTAGE COLLECTION 3.75-INCH BOBA FETT Figure
(HASBRO/Ages 4 years & up/Approx. Retail Price: $12.99/Available: Spring 2021)
Featuring premium detail and design inspired by STAR WARS: RETURN OF THE JEDI, as well as original Kenner branding, this collectible STAR WARS: THE VINTAGE COLLECTION 3.75-INCH BOBA FETT Figure makes a great gift for STAR WARS fans and collectors. Highly poseable with realistic detail, this quality 3.75-inch figure can be displayed in action figure and vehicle collections. Includes figure and 2 accessories. Available for pre-order at Hasbro Pulse, Walmart, Amazon, Entertainment Earth, and Big Bad Toy Store.