The Force Awakens Editors Confirm at Least 7 Deleted Scenes on the Blu-ray/DVD
Mary Jo Markey and Maryann Brandon, the Oscar nominated editors of The Force Awakens, talked about The Force Awakens deleted scenes with The Independent.
In January the VFX crew talked about the deleted scenes, now the Editors sum up what might end up on the Blu-ray/DVD release in April 2016.
Disney asked them not to talk about those scenes "since they're going to be on the DVD treats for viewers" but at least we get a total number:
"There aren't a lot. There's one with Harrison Ford, there's one with Rey, but there aren't a lot.

"I think there are maybe seven or eight," added Markey.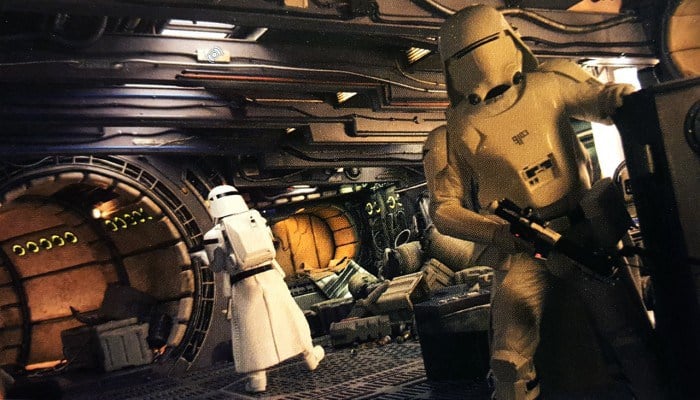 Asked about regretting anything left on the cutting floor Brandon replied:
Brandon said: "I honestly think that what is in the film is exactly what needs to be in the film, and what isn't remains fun but not necessary.
Or like Shakespeare once said: brevity is the soul of wit. After some initial screenings to a small group they even tried to get those scenes back.
"So we went back to see if we should add any of the things we left off, and there really wasn't anything that felt like it needed to be in the film. That's always the goal, to get it down to its essence. There were fun things, but it didn't actually have to be in the movie for it to work."
Tomorrow we will get the full interview with Markey and Brandon, talking about the similarities with Lucas' films, diversity in the film industry and what it is like working with JJ Abrams. Stay tuned.