Star Wars: Episode 7 to Shoot in Abu Dhabi?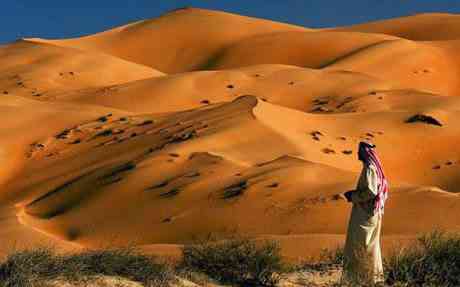 JediNews were the first to share the rumor that Episode 7 is already filming in Cairo and that Abu Dhabi is another possible destination. Now THR adds more to that rumor…


From THR:
Sources tell The Hollywood Reporter that Star Wars: Episode VII will shoot in and around the city-state, which is part of the United Arab Emirates, beginning mid-May. Sources also say it would be a four-week shoot.
The J.J. Abrams-led production is seeking to re-create the desert planet Tatooine, which was the home of Anakin and Luke Skywalker as well as the headquarters of Jabba the Hutt. And let's not forget that the Jawas and the Tusken Raiders also roamed its wastes and rocky crags.

The desert planet — also home to podracing and Mos Eisley cantina — appeared as a location in every Star Wars movie except The Empire Strikes Back. The original Star Wars and subsequent movies created Tatooine in Tunisia. Sources say the political climate in the North African country is currently too dangerous to house a big Hollywood production.
Abu Dhabi is becoming a destination for high-profile studio shoots and the move comes after Universal's Fast & Furious 7 crew traveled to the city as the tentpole resumed production in April.