Daisy Ridley Confirms Star Wars: Episode VIII Begins Right After The Force Awakens!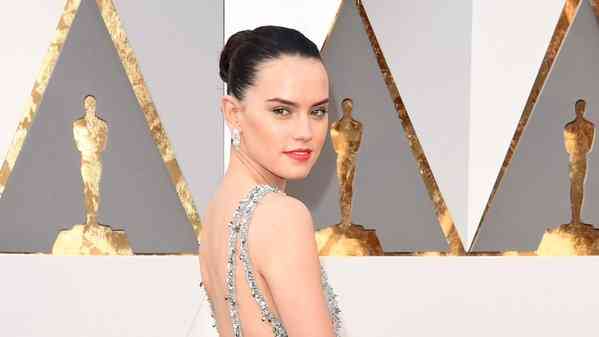 MTV.com had a brief interview with Daisy Ridley on the red carpet during this year's Academy Awards. The British actress briefly touched on the filming of the hihgly anticipated Star Wars: Episode VIII… 
When they started filming Episode VIII we got a small teaser showing again Luke and Rey in their now iconic scene from Skellig Michael. It was clear that this footage was a new one shot by Rian Johnson for Episode VIII. This also suggested that Episode VIII will start immediately after the events from The Force Awakens, unlike all the other Star Wars movies. Now Daisy Ridley also confirmed that this is indeed the case.
"Me and Mark have been rehearsing a lot, and it's really amazing," Ridley told MTV News on the Oscars red carpet Sunday (February 28). "When we went back to Skellig to do the opening of [Episode] VIII, it was so crazy doing the same scene with a different crew of people. He's amazing to rehearse with, and I'm very excited to be doing the rest of the stuff."
And there is hope for those, who want to see more Luke.
"It's such a good story," Ridley added. "Seriously. Luke is so cool in this one. Really."
Daisy Ridley spills everything she knows about the next #StarWars films. https://t.co/0jEaqYasOl

— MTV NEWS (@MTVNEWS) February 29, 2016
And here's another interview with Daisy, looking confident and beautiful as always: