UPDATE 3! New Video With Luke Skywalker and Rey Announces the Start of Principal Photography for Star Wars: Episode VIII! Main Cast Revealed! Day 1 Finished!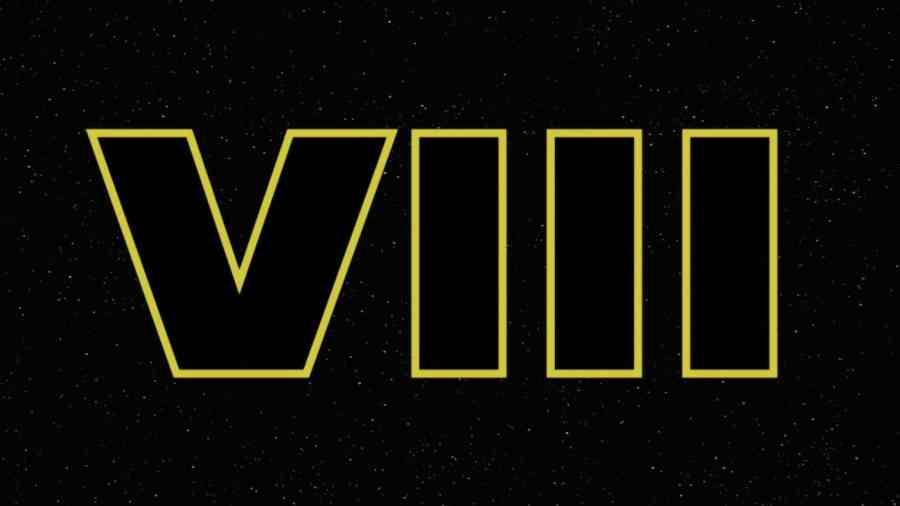 StarWars.com officially announced that Star Wars: Episode VIII is now filming. They chose the best way to announce it, with video showing cast and crew during the filming on Skellig Michael last year. Read the full press release plus a video announcement…
From StarWars.com:
Star Wars: Episode VIII Now Filming
Cameras roll and the cast is confirmed for the next chapter of the Star Wars saga.

Rey took her first steps into a larger world in Star Wars: The Force Awakens and will continue her epic journey with Finn, Poe, and Luke Skywalker in the next chapter of the continuing Star Wars saga, Star Wars: Episode VIII, which began principal photography at Pinewood Studios in London on February 15, 2016.

Star Wars: Episode VIII, which is written and directed by Rian Johnson and continues the storylines introduced in Star Wars: The Force Awakens, welcomes back cast members Mark Hamill, Carrie Fisher, Adam Driver, Daisy Ridley, John Boyega, Oscar Isaac, Lupita Nyong'o, Domhnall Gleeson, Anthony Daniels, Gwendoline Christie, and Andy Serkis.  New cast members will include Academy Award winner Benicio Del Toro, Academy Award nominee Laura Dern, and talented newcomer Kelly Marie Tran.
As you can see there is no Harrison Ford in the credits. Also we have two new cast names – Laura Dern and Kelly Marie Tran.
Full press release at StarWars.com
The excitement in the air is almost tangible as we prepare for another year and ten months of announcements, rumors, and speculation as we await the next episode of the saga. Stay tuned to Star Wars News Net, your source for news for all things Star Wars. Here's where the fun begins…
UPDATE!
We all know who Benicio Del Toro and Laura Dern are. The newcomer Kelly Marie Tran is the one that is interesting. You probably remember THIS rumor about an Asian actress getting the role that Bel Powely and Gina Rodrigues were up for. Obviously the rumor was true since Kelly is an Asian-American actress. Or will there be another Asian actress?
It's interesting that Kelly Marie Tran's agency is listing her as a lead in Episode VIII:
Also most of her appearances seem to be comedic ones. Here are two commercials with her:
So what do you think? Could she play a comic relief character in the movie? Do you like the new cast additions? Tell us in the comments below.
Thanks to emberliner for the heads up.
UPDATE 2!
Mark Hamill's hilarious comment on the teaser announcement! 🙂
An adventure just beginning…. #StillNoDialogue #RianHasMoreLinesThanMe #Wait4VIII #StarWars #StarWarsEpVIII https://t.co/rdQ9cxFApe

— Mark Hamill (@HamillHimself) February 15, 2016
Love the hashtags #RianJohnsonHasMoreLinesThanMe and #StillNoDialogue. We love you Mark!
UPDATE 3!
Rian Johnson and John Boyega shared on Twitter that the first day of filming is already in history!
https://twitter.com/rianjohnson/status/699317711684431874
https://twitter.com/JohnBoyega/status/699316473693605888?ref_src=twsrc%5Etfw
It's really great that we're getting such little snippets from the filming process. We do hope that Rian and John will continue their Twitter activity in the future as well.