New 'Clone Wars' Trailer, Poster and Release Date Revealed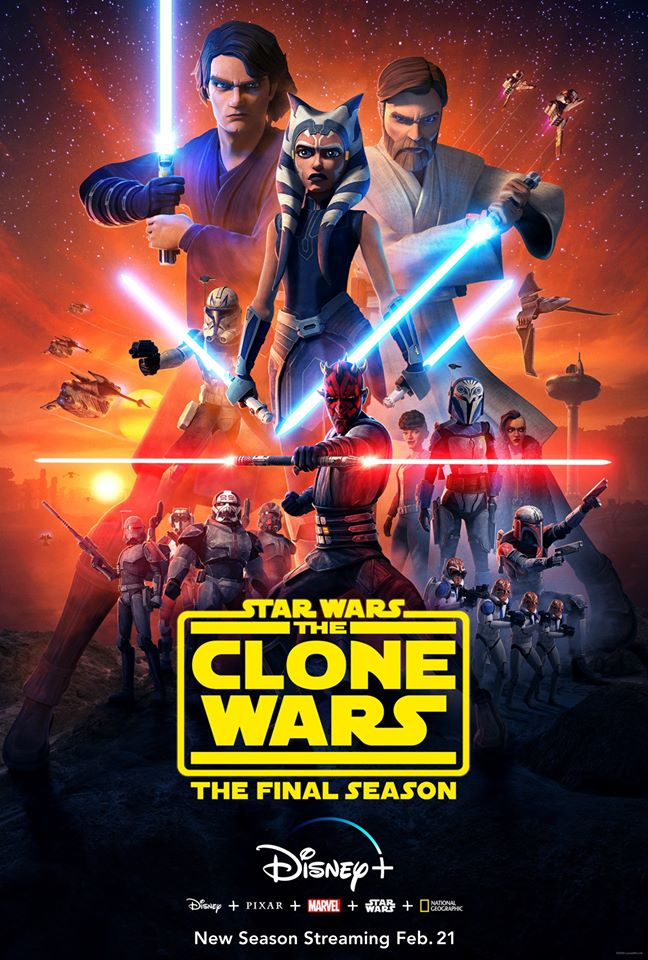 "Every choice made has led to this." Next month The Clone Wars returns and the war will end. Now watch the epic new trailer for the final season.
It feels like forever since we got that first trailer back at Celebration Chicago, but it's definitely been worth the wait! The new trailer for The Clone Wars is everything you could wish for. Ahsoka. Maul. Rex. All your favorite characters are back in a trailer that promises the stories we've waited years to see.
The trailer also confirms a new release date for the series. Originally believed to launch on Monday, February 17th, the series will now premiere on Friday, February 21st, as has become the norm for all Disney+ Originals.
"Witness the end of the groundbreaking series. The final season of Star Wars: The Clone Wars starts streaming Feb. 21 on DisneyPlus.

One of the most critically-acclaimed entries in the Star Wars saga will be returning for its epic conclusion with twelve all-new episodes on Disney+ beginning Friday, February 21. From Dave Filoni, director and executive producer of 'The Mandalorian', the new Clone Wars episodes will continue the storylines introduced in the original series, exploring the events leading up Star Wars: Revenge of the Sith."
Whilst the labeling of this as the final season seems to rule out the possibility of future seasons based on the remaining unproduced story arcs, it's good that these final twelve adventures are allowing Dave Filoni and the entire team to end the series on their terms. After years of wondering we will finally get to see the Siege of Mandalore!
The Clone Wars returns February 21st only on Disney+