Rolling Stone Magazine Goes Behind the Scenes of Star Wars: The Force Awakens!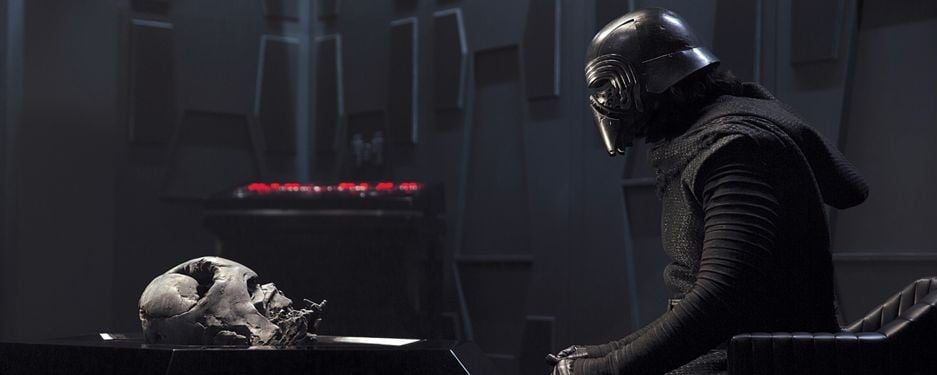 RollingStone magazine were lucky enough to watch an edited footage from The Force Awakens! Read on for the highlights of their coverage.
Adam Driver on delivering a speech to Darth Vader's melted mask:
"When someone sets the scene for you, it's always very funny. The idea that in this reality, Darth Vader is real." And now, one of the most promising actors of his generation has a large supply of dolls of himself. "I'm set for Christmas presents for the next 10 years," Driver says.
Daisy Ridley is planning her future, and takes a very grounded approach for a new upcoming star.
While the others plunge on with their careers, Ridley is planning to study psychology at university, a break she hopes will help keep her grounded in the face of sudden intergalactic fame. "I think I'll be OK," she says. She goes silent, then repeats herself. "I don't know. I think I'll be OK!"
Mark Hamill's plans to maintain low profile were troubled by Harrison Ford.
But his first reaction to Lucas' news, delivered at a lunch during a Star Wars convention, was to enter a "state of shock." He realized he had mixed feelings. "We're all in a great place and we've all done it before," he says. "There was a beginning, middle and end. You have to think about all the aspects, 'cause if you wanna maintain a low profile, this isn't the best way to do it!" He found himself hoping that Ford wouldn't do it. "I said, 'The ace in the hole is, Harrison's not gonna do this. Why would he?' So that's our escape clause. You know, if I'm the only one, I'll look terrible – but if he doesn't do it, I don't have to do it."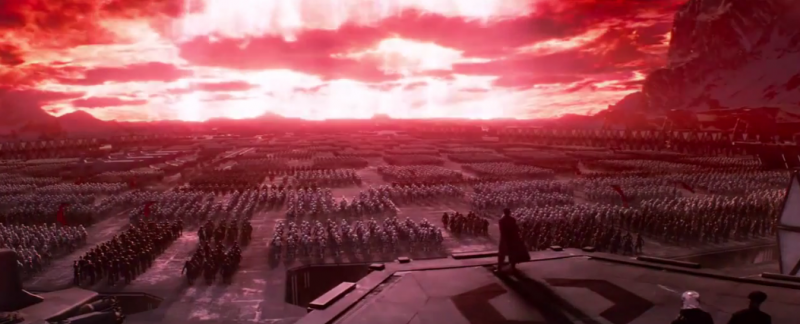 And finally the Rolling Stone was able to attend an editing session.
Back at Bad Robot, I am permitted to watch Abrams editing the movie for precisely 20 minutes. That adds up to maybe a minute or two of actual footage. So I can confirm that there is a space battle in the film, featuring X-Wings and TIE fighters and something like a Death Star. There is a lightsaber duel, where Kylo Ren is unmasked, revealing an intense-looking, unscarred Driver. There is a weapon that the filmmakers, at least, refer to as a "Sunsucker." I see a churning energy device on the ground of a planet that sends a massive, lavalike beam upward – Sunsucker or not, it looks scary.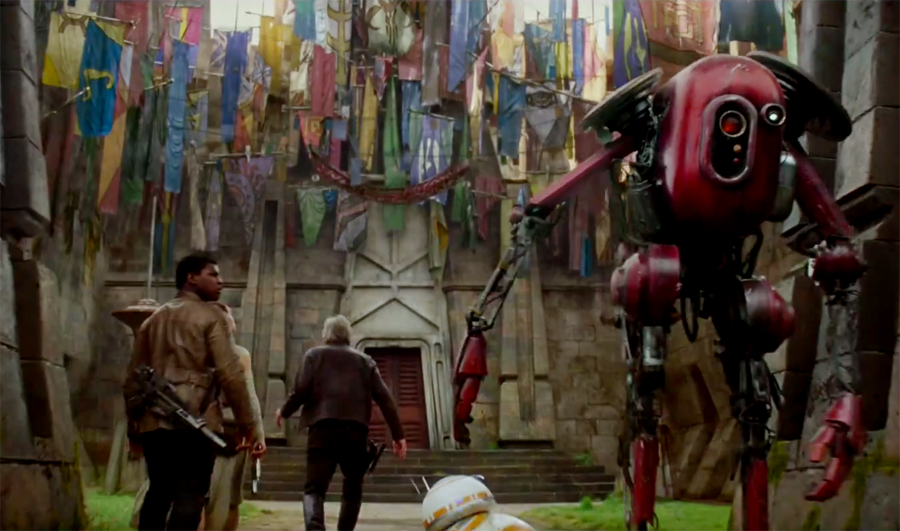 Remember those flags?
The flags are designed to drive superfans nuts with references to the earlier movies, but Abrams tells Guyett that too many of them allude to the first of Lucas' prequels: "I don't want to be too about podracers," he says. "I'd rather come up with our stuff."
Or as the Emperor would say:
Everything Is Proceeding As I Have Foreseen.
They drove us nuts.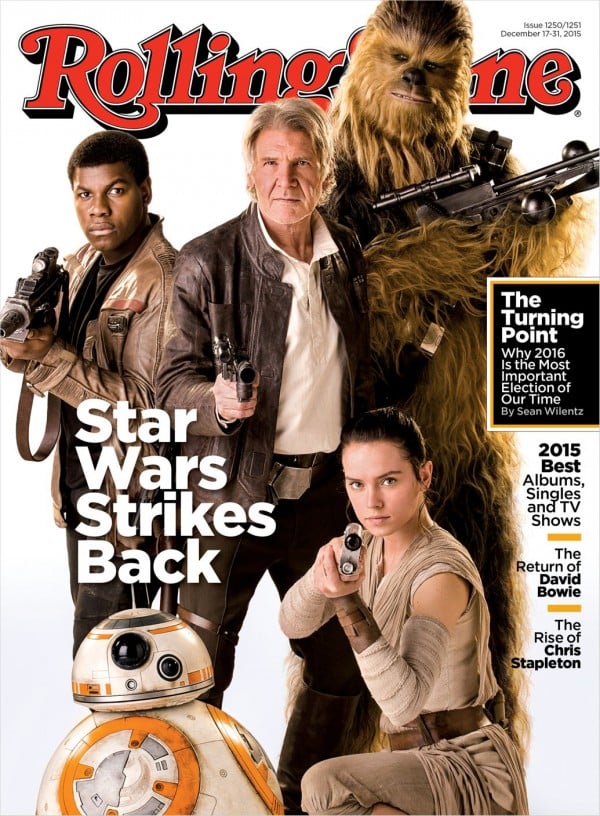 For the full story go to RollingStone