Jakku Spy Virtual Reality Experience for Google Cardboard released in Star Wars App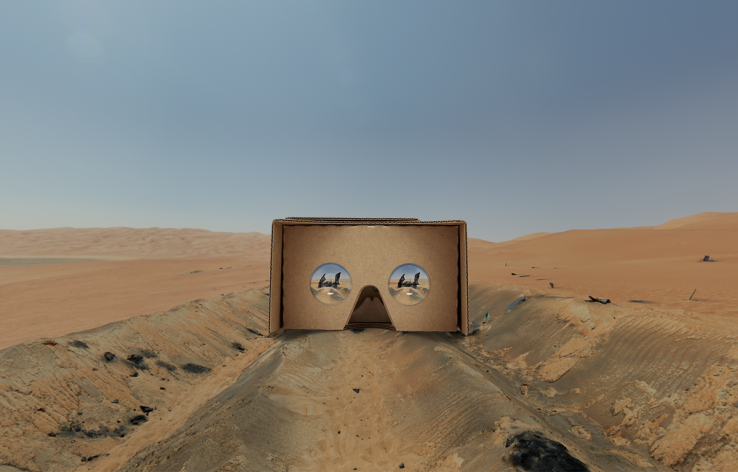 Looking to see the sites of a scenic desert planet in a galaxy far, far away?  Maybe you want to comb through images for hints about The Force Awakens?  Or maybe you just like the musty smell of freshly folded cardboard.  Well if any of these apply to you, Jakku Spy might be right up your alley.
Released today via an update to the official Star Wars app for mobile devices is Jakku Spy.  Jakku Spy is an interactive virtual reality experience for the Google Cardboard platform that allows you to immerse yourself in the sights and sounds of the planet Jakku.  The game will apparently send you on a series of serialized missions leading up to the release of The Force Awakens on December 18th.  The game was designed in conjunction with the production of the new Star Wars film and incorporates the actual locations, characters, and designs from the movie.  I'm sure there will be plenty of easter eggs and hints as to the denizens of the new planet as you progress through the game in the coming weeks.  At the very least it will give you a great look at one of the primary locations in The Force Awakens.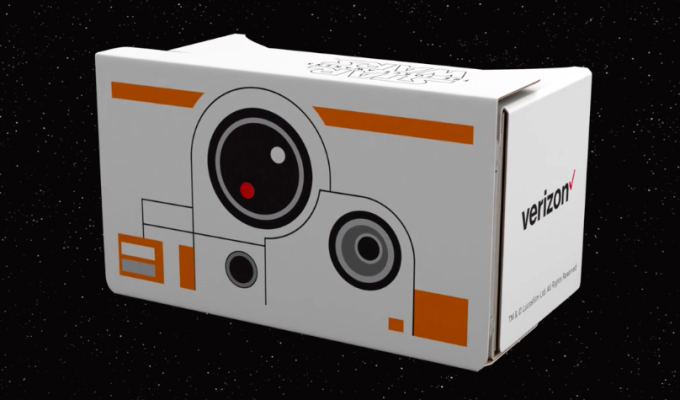 For those unaware, Google Cardboard is a low cost Virtual Reality platform designed by Google in order to increase adoption and demand for future VR platforms.  The product is essentially a cardboard box that can be folded into a visor that fits your personal mobile device and allows you to block out the outside world while you immerse yourself in the world of your phone.  The Matrix this is not, but it still looks to be a fun Star Wars themed diversion as we wait for the release of the new film in just two weeks.
Source: Star Wars Official Site