Star Wars Battlefront Season Pass Details!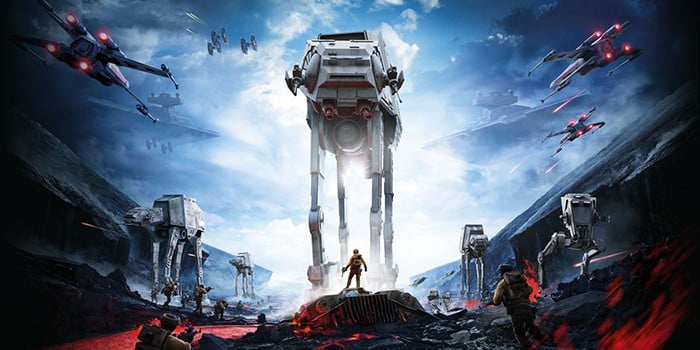 EA has announced what players will be getting out of buying the Season Pass for Star Wars Battlefront on the eve of the game's release. As it turns out, the Season Pass practically doubles the content of the base game, with plenty of content to come in the next year or so.
First and foremost, it would be prudent to talk about what's in the base game as it is (for frame of reference). As it stands, the base game comes with 12 maps – 3 for each of the 4 planets (Tatooine, Hoth, Endor, and Sullust) – and 2 more maps for the free Battle Of Jakku expansion. The game features 13 modes – 9 for multiplayer (Cargo, Drop Zone, Fighter Squadron, Walker Assault, Supremacy, Blast, Droid Run, Heroes Versus Villains, and Hero Hunt) and 4 for single-player and co-op (Training, Survival, Battles, and Hero Battles). Players will get to utilize 6 different Hero and Villain characters in the game – Luke Skywalker, Leia Organa, Han Solo, Darth Vader, Boba Fett, and Sheev Palpatine. There are also over two dozen weapons at the disposal of players.
Given that the game is derived from Battlefield, it's no surprise that DICE is going to periodically release content over a long period of time – and the content of the Season Pass will manifest in the form of four expansions (not including the Battle Of Jakku package, as that is free for all players). A total of 16 multiplayer maps will be added with the expansions, along with four new Heroes and Villains. More than 20 new weapons will be added alongside 4 new game modes. Players will also get an exclusive emote ("Shoot First"), and be able to access the content of each expansion two weeks earlier than other players. So with all that in mind, that means that by the time Battlefront's DLC cycle ends, the game will have 30 maps, 17 modes, 10 Heroes and Villains, and upwards of 50 weapons in the game – and when comparing that to the 2004 game that started it all, that's a little more than twice the content for a little more than twice the price.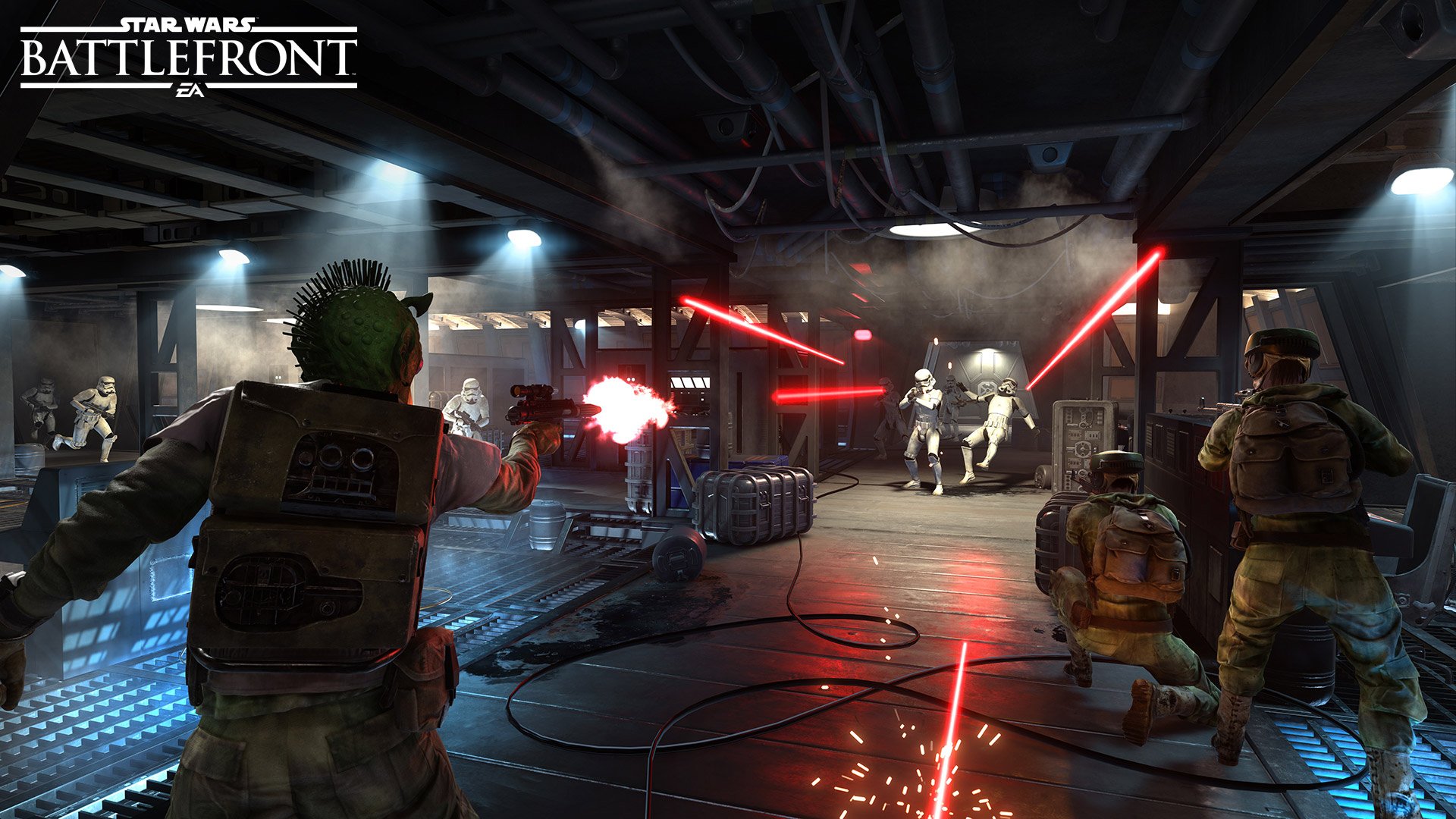 Details on the specifics of the content that will actually appear in these four expansions is not clear at the moment, but they should be announced over the course of the coming months. (Presumably, if the Battle Of Jakku is of any indication, there may be as many as 8 new planets and 2 maps for each of them.) Early reviews from gamers seem to be largely positive, if critical about certain aspects of the game itself (such as less focus on single-player content in favor of multiplayer). In any case, it sounds as though Battlefront will serve as a strong foundation for future Star Wars games in the years to come.
Battlefront hits the shelves tomorrow for PC, PS4, and Xbox One consoles. The first expansion, Battle Of Jakku, will arrive on December 1 for players that pre-ordered the game and on December 8 for everyone else.
Grant has been a fan of Star Wars for as long as he can remember, having seen every movie on the big screen. When he's not hard at work with his college studies, he keeps himself busy by reporting on all kinds of Star Wars news for SWNN and general movie news on the sister site, Movie News Net. He served as a frequent commentator on SWNN's The Resistance Broadcast.