Empire Magazine's Exclusive First Look at Constable Zuvio from The Force Awakens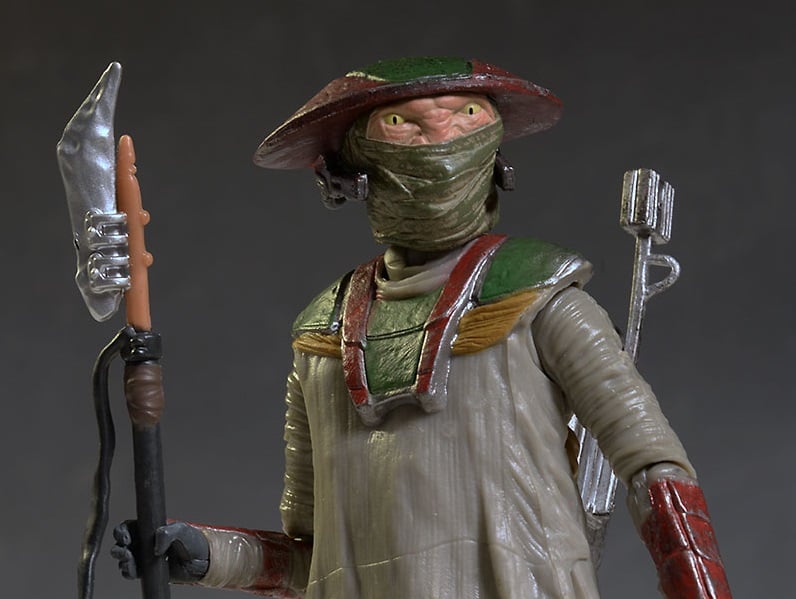 As an appetizer for their upcoming The Force Awakens special issue, Empire has just posted an exclusive look at brand new character, Constable Zuvio, on their website. Aside from the character having his own action figure, not much is known about him or his purpose in the upcoming film.
Here's what Empire has to say regarding the Constable:
A few bits of merchandising aside, this is the first time we have clapped eyes on the character, who is described by LucasFilm as a "vigilant law officer on a mostly lawless world" who "keeps order in a frontier trading post". He's also apparently "tough and humorless".

That's about all we know of the mysterious Zuvio, who has not yet appeared in any trailers or official marketing material for the film. There's no word on what race of alien he is. There's no word on which actor is playing him, nor on where he's based – though judging from this photo, it's a reasonable bet that he lives to be on the desert planet Jakku.
Empire promises for even more secrets to be revealed in their special November issue which is due to hit shelves on the 26th.
Jordan Pate is Co-Lead Editor and Senior Writer for Star Wars News Net, of which he is also a member of the book and comic review team. He loves all things Star Wars, but when he's not spending time in the galaxy far far away, he might be found in our own galaxy hanging out in Gotham City or at 1407 Graymalkin Lane, Salem Center, NY.