J.J. Abrams Wanted General Hux to be Merciless in Star Wars: The Force Awakens!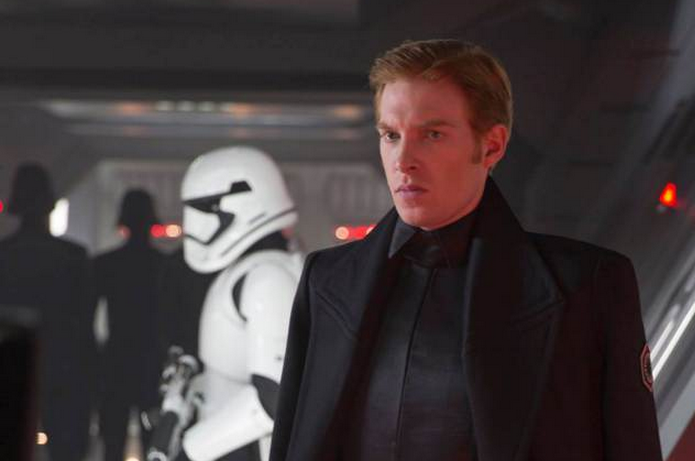 Total Film spoke with Irish actor Domhnall Gleeson about his role as First Order General Hux in The Force Awakens, and managed to get some interesting tidbits about his character…
From Total Film (via GamesRadar):
"Yeah, I mean you look at him and you realise he's not a good guy! He's got an English accent so he can't be good." He said. Gleeson went on to add that Abrams described Hux as "merciless", before getting worried he was giving too much away, "Is that what he said?".

You might think that the chance to be a part of the new Star Wars film would be a dream come true, but although Gleeson is definitely excited, he explained that's not why he took the part. "Yeah, it's fun to do different things. I hadn't played anybody like that before. Star Wars is amazing, J.J. Abrams is amazing, but the thing to do was play something different. That's what got me really excited."

Having said that, it's easy to see how much of a fan Gleeson is when he describes stepping onto the set for the first time. "That does sort of take your breath way," he grins. "That's one of those 'pinch me' moments. I experienced it in a major way on Harry Potter and it's a similar thing with Star Wars, except you look down and you're in the gear and you have stuff to say and you're like, 'Holy God.' And yes, it's very difficult to remain cool about stuff like that. There's no two ways about it, it's totally brilliant."
You can read the full interview with Gleeson on Total Film's November issue, already on sale.