Vanity Fair's Extended Interview With John Williams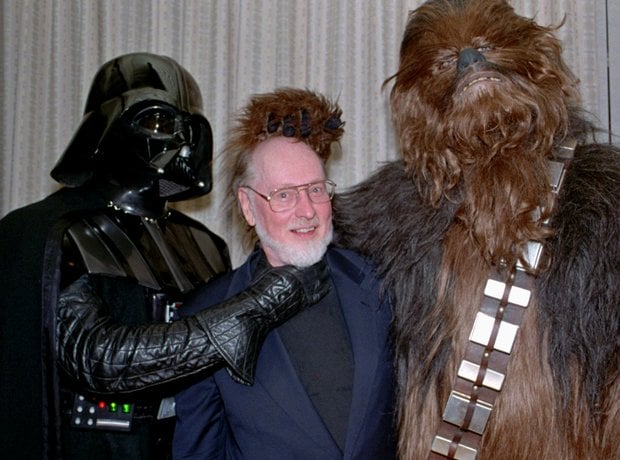 A few days ago John Williams revealed that he saw 3/4 of The Force Awakens and shared his praise for the movie. Now Vanity Fair posted online their extended interview with the composer, discussing his approach to the new music and his opinion on director J.J. Abrams…
From Vanity Fair:
Bruce Handy: Now that you're scoring your seventh Star Wars movie, do you find that you approach the series differently in terms of your creative process compared with other films or series you've worked on?

John Williams: Very much so. It's all a continuation of an initial set of ideas. It's a bit like adding paragraphs to a letter that's been going on for a number of years. Starting with a completely new film, a story that I don't know, characters that I haven't met, my whole approach to writing music is completely different—trying to find an identity, trying to find melodic identifications if that's needed for the characters, and so on. Which I do here, but here it's an extension of something that's been really organic and continually growing. It's a very, very different process. That's really the best analogy I can come up with at the moment so I'll repeat it: it's like adding paragraphs to a letter rather than beginning the letter again.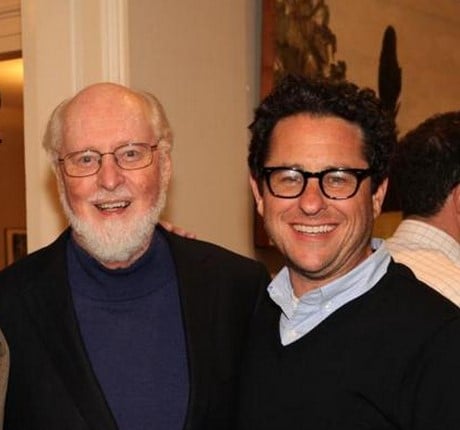 How has it been different working with J.J. Abrams compared to working with George Lucas?

It's actually very similar. My meetings with George had to do with spotting the film, selecting areas in which music would be played, and pretty much we agreed on all that. He always left me free to write the music. And J.J.'s done the same thing. We've had a few preliminary meetings, and I've played him some music at the piano, which he seemed to like very much. His latest instruction to me was, "Just do your thing." Which is giving me a good sense of freedom, a good free swing at the ball. I don't know how much you know of him, but he is a delightful person. Enormously bright. I've been very impressed with him in meetings with a great variety of people. His generalship is assured and warm and inviting and inclusive. If I can say it, he's a fabulous young man who's future is so brilliant and so promising. I don't know how old he is, but he's a young man to me. [Abrams is 48; Williams is 83.] He's enormously impressive.
For the full interview click HERE.