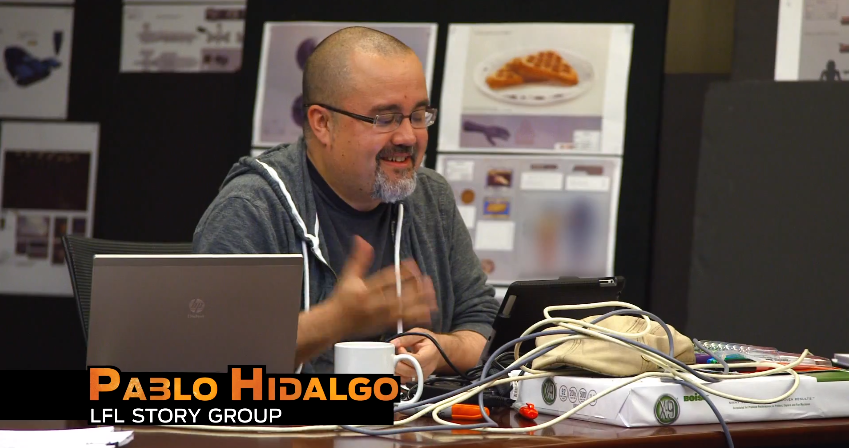 Lucasfilm Story Group member Pablo Hidalgo just had a chat with Vanity Fair. In the interview, Hidalgo brought up how the approach to Star Wars continuity has changed ever since they applied the continuity wipe.
Vanity Fair: In terms of history, you're not just talking about the films and the TV shows, but also novels, comics, games?

Pablo Hidalgo: Yeah, any sort of storytelling that's been done in the Star Wars space. We kind of break that out to different degrees of what we call canon, you know—whether or not we're beholden to it in new storytelling going forward. It's like if someone will come into a situation and say, "Have we ever done a story like this?" And I could be able to say, "Yeah, we did that, but it was, like, in a 1978 comic book, so, you know, take that as you will." In the past, our storytelling had been a little bit more haphazard, and we had to make those maps after the fact and make realizations of like, Oh, if we move this story here, it connects properly, right? But now we're able to be bit more formal and organized beforehand, and that's super-exciting. I'm the kind of guy who responds well to whiteboard illustrations that show, Oh, this is where we're going next and this is where we've been, because that kind of builds the world in my mind as we start going towards there.

VF: So all the novels that have come out over the years about, for instance, what happened to Han and Luke and Leia after Return of the Jedi, those are all "inoperative" now?

PH: We've now branded that as Star Wars Legends, because, you know, there are great stories told there, but in all honesty they were written in an era where there was no expectation that we were going to add new movies or cinematic content onto that. So they blazed new trails there without the benefit of that knowledge, and they told really cool and compelling stories, but it's not necessarily the stories that we want to tell on-screen.

VF: But I always thought George Lucas had ideas in his back pocket for a third trilogy. He spoke about it from time to time, though sometimes he denied it, too. Whatever those ideas were, did they necessarily guide the different novels and comics and whatnot?

PH: It was sort of guidance by absence, in a weird way, like he told us what not to do but not necessarily what to do. It was like, "Don't do this with that character, don't do that."
The interview continues to maintain that Lucasfilm going forward is going to focus on the larger picture at hand as opposed to creating an island of works that ignore some aspects of continuity. It also makes a note that while George Lucas rarely got involved with the EU, he still had a vision for the future of the franchise.