How Many Easter Eggs can you Find in the 360 Video from Star Wars: The Force Awakens?
A few days ago Lucasfilm teamed up with Facebook and released new 360 degree video experiences, riding Rey's speeder through the desert landscape of Jakku. Our readers and Cantina members spotted multiple Easter Eggs in the video and we decided to make a compilation with them. Have you found any?
Here is what we found so far, thanks to our Cantina members thehiredgun and entourage:
First the folks from the title image. Initially I thought they are Unkar's thugs:
But then I looked at the desert speeder toy that looks identical with this speeder and I am not so sure about that. They look different but are probably from the same group (click the images for bigger versions):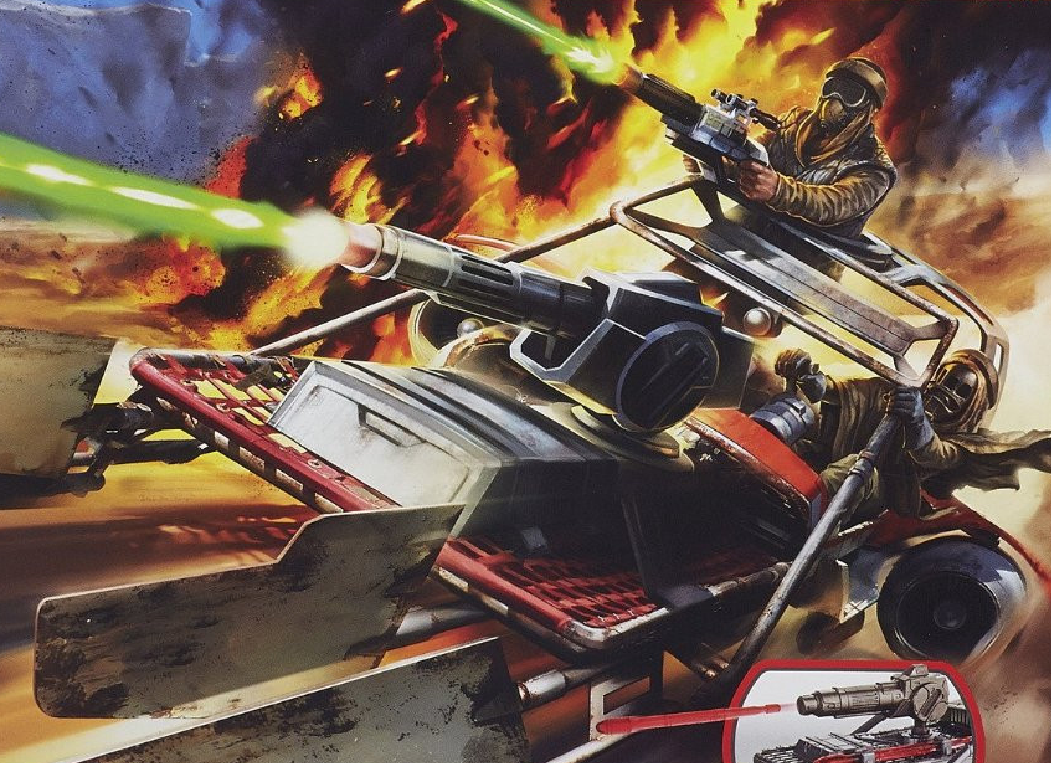 The desert scavenger:
He is definitely this guy, shown at SDCC:
Some people are speculating that this is the character played by Simon Pegg, but it appears that the body of this creature is much bigger than the one Pegg is playing:
Teebo and his Luggabeast:
You can't mistake these guys. Probably my favorite design from the movie so far:
A crashed TIE.
Could this be Finn's TIE?
A downed AT-AT:
A Crashed X-Wing:
BB-8 peeking at the end of the video:
There are probably more. Have you found any?
Curiously one of our readers shared the following with us:
Friend who works for Disney told me: no one has cracked the HUGE Easter Egg in Jakku 3D. Keep looking!!! 
We will, stay tuned…