John Williams to Receive the 44th AFI Life Achievement Award!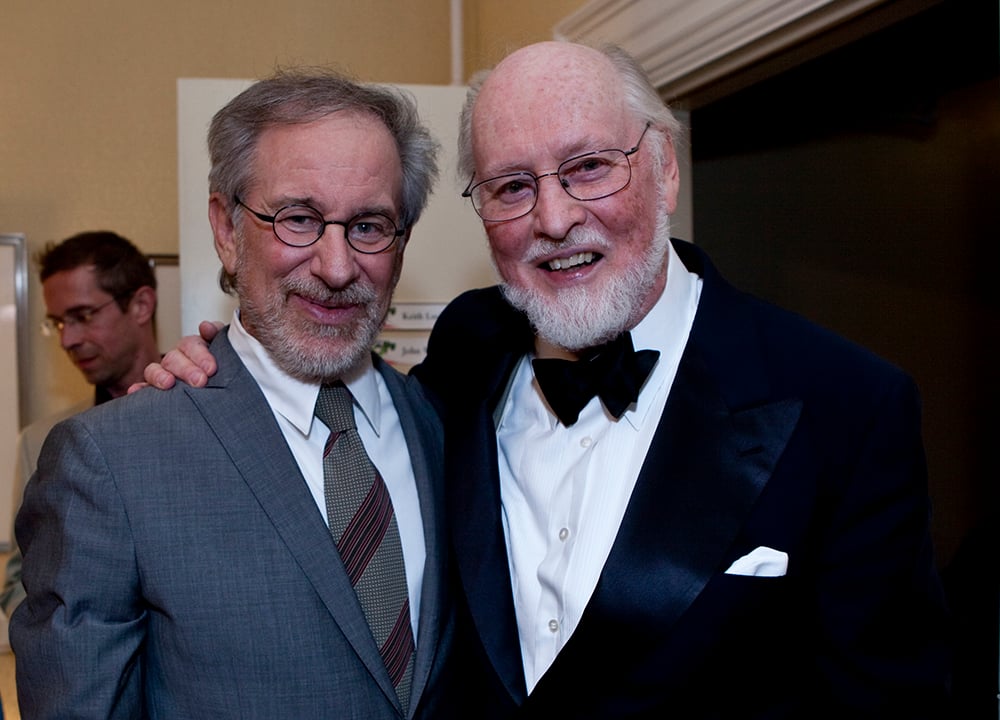 The American Film Institute announced that Steven Spielberg will present his friend and longtime collaborator John Williams with the 44th AFI Life Achievement Award next month. This is the first time, a composer is being honored by the Film Institute. Impressive and very well deserved.
From Deadline:
It [the award] will be handed out during a private Gala Tribute on June 9 at the Dolby Theatre in Hollywood. TNT will air a special, AFI Life Achievement Award: A Tribute to John Williams, at 10 PM June 15.

Williams and Spielberg — who won the AFI career award in 1995 — have collaborated on more than two dozen films, including The BFG, which will premiere at Cannes. Williams won Oscars for the scores to Spielberg's Jaws, Star Wars, E.T. The Extra-Terrestrial and Schindler's List in addition to the adaptation and original song score to 1971's Fiddler on the Roof. Three of Williams' works landed on AFI's 100 Years of Film Scores, with Star Wars topping that list. He has been nominated for an Academy Award in four of the past five years, and his next Oscar nom would be his 50th.
Recently during an event in Philadelphia, Williams joked with the audience about his involvement with Episode VIII (via the JWFanNetwork):
When he took the stage, and before he started conducting the Scherzo, he said "I told the producers I wasn't sure if I wanted to do the next one, but told them I didn't want anyone else doing it either."  It was certainly meant as a joke, and got a great laugh.
We have no doubts that Mr. Williams will score the Episode VIII music. At least that was the initial plan. Back in 2013 during Celebration Europe in Germany, Kathleen Kennedy confirmed that John Williams will score all three Sequel Trilogy movies.
John Williams started conducting the music for The Force Awakens more than a year before the movie was released (in October 2014). So we're probably at least 6 months away from the start of the scoring.