Disney D23 Star Wars News: Rogue One Cast, Episode IX Director Confirmed, Theme Park Attraction & More!
This D23 – the first to truly feature Star Wars since Disney bought Lucasfilm – was full of announcements. Click ahead as we recap what was revealed at the major live-action panel, including details on the next 5 Star Wars movies and the big theme park attraction that's been cooking…

First up – Rogue One. The official title for the movie is now Rogue One: A Star Wars Story, although the series is still referred to as the Star Wars Anthology series. More importantly, the official cast for the movie has been unveiled: Felicity Jones is playing the lead, and she's joined by rumored cast members Diego Luna, Ben Mendelsohn, Forrest Whitaker, Jiang Wen, and Riz Ahmed. Most interestingly, however, is that the cast also includes Donnie Yen (who was previously thought to be part of Star Wars Episode VIII), Alan Tudyk, and Mads Mikkelsen (both of which were decidedly not mentioned in any rumors). Tudyk will be playing a performance-capture character. Director Gareth Edwards could not attend the event due to filming at what appeared to be a desert shoot.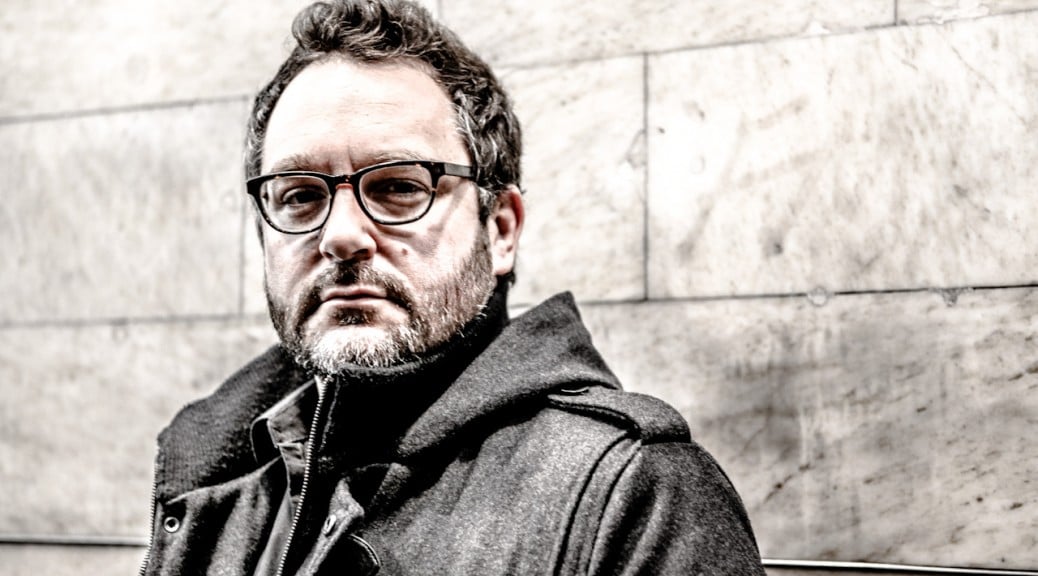 It's also worth discussing the other films planned for release between now and 2019. Disney re-affirmed that Episode VIII will be directed by Rian Johnson and that Han Solo will be directed by Phil Lord & Chris Miller. They also revealed that the official director for Episode IX will be Colin Trevorrow, who directed Jurassic World (the most successful movie of the year – at least until this December). As for information about Episode VII: The Force Awakens, a new teaser poster illustrated by Drew Struzan (shown below) was handed out at the conference. (John Boyega was seen wielding a green lightsaber in addition to the blue one seen below.) J. J. Abrams confirmed that the estimated running time of the film will be 124-125 minutes – very close to the running time of A New Hope.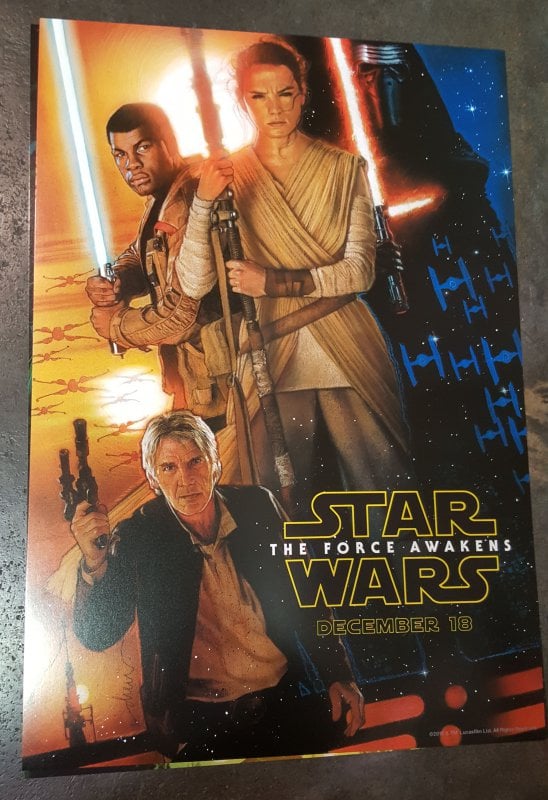 *Note: This poster is made especially for D23. This is not the official TFA poster!
Last but not least, Bob Iger unveiled the big Star Wars expansions that they have planned. Yes, expansions – the colossal 14-acre Star Wars park expansions will be present both at Disneyland and Disney World! The park expansion will be set in a never-before-seen alien world in the Star Wars Galaxy located somewhere near the edge of Wild Space. The areas will feature two major attractions – one that puts guests in the cockpit of the Millennium Falcon, and another which crash-lands viewers in the midst of a major land battle between the Resistance and the First Order. Three pieces of concept art were released for the forthcoming expansion.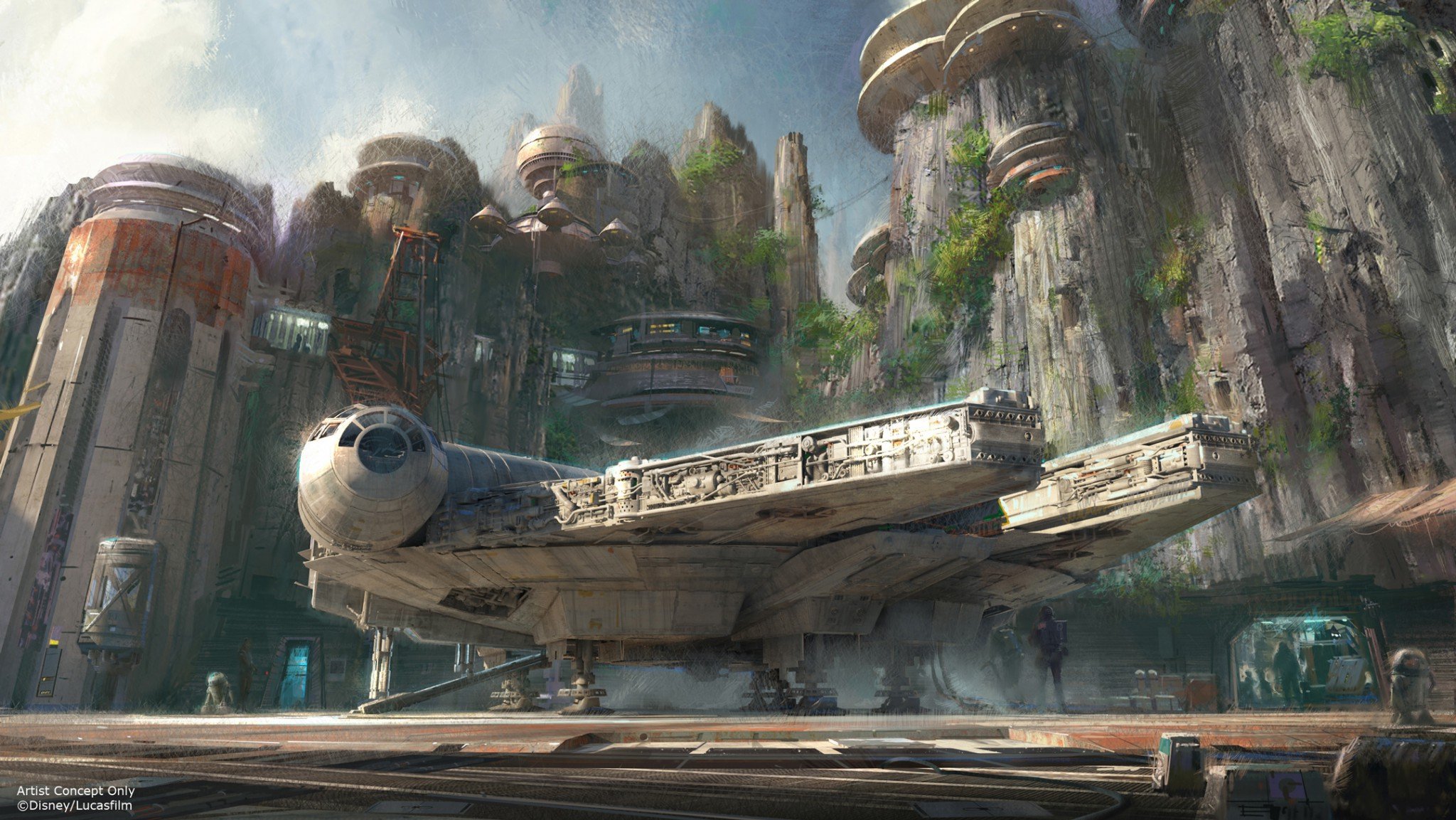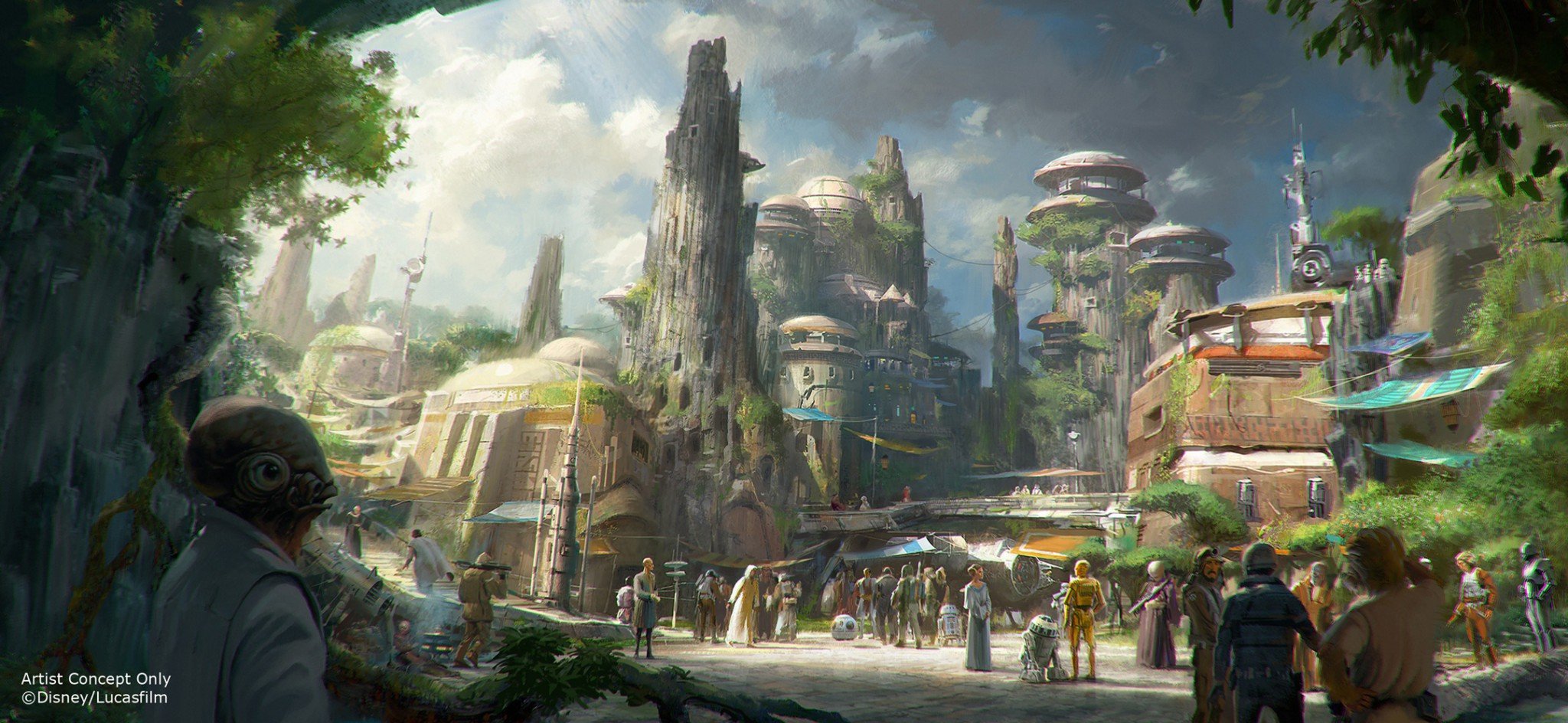 There's bound to be a few more interesting Star Wars stories to come out of D23, so stay tuned to Star Wars 7 News as they hit!
Grant has been a fan of Star Wars for as long as he can remember, having seen every movie on the big screen. When he's not hard at work with his college studies, he keeps himself busy by reporting on all kinds of Star Wars news for SWNN and general movie news on the sister site, Movie News Net. He served as a frequent commentator on SWNN's The Resistance Broadcast.