Jade Raymond Joins Electronic Arts. New Studio to Work on Visceral's Untitled Star Wars Game!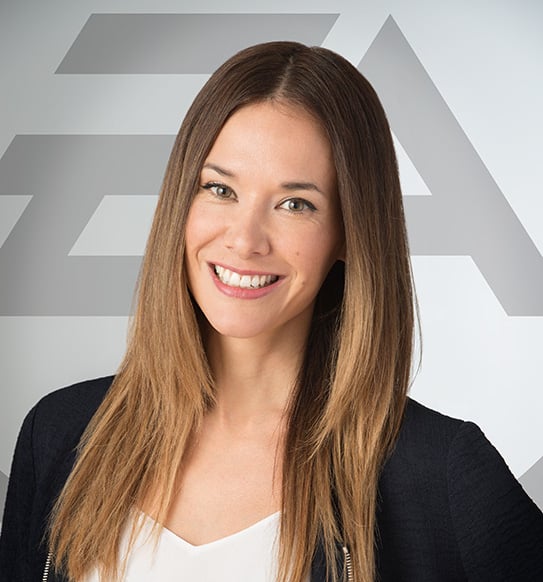 Jade Raymond is a Canadian video game executive, former Managing Director of Ubisoft Toronto. She worked as Executive Producer on games like Assassin's Creed I & II, Watch Dogs, Tom Clancy's Splinter Cell: Blacklist and more. Raymond has announced she is opening a new development studio called Motive and will work with Amy Hennig on the untitled Visceral Star Wars game…

From IGN:
Motive will be based in Montreal, Canada, and is an Electronic Arts studio. In her announcement post about the new outlet, Raymond promised while new franchises would be coming, the first project they're set to work on is Amy Hennig's Star Wars game that is currently under development at Visceral Games. To help facilitate this, Raymond will also oversee Visceral's California studio.

The post also highlights that Motive will work "in close quarters" with the BioWare Montreal team currently at work on Mass Effect: Andromeda.

"I'm a huge fan of the games that have come out of Visceral and I feel honoured to be working with such a talented team led by studio GM Scott Probst," she writes. "I've also known Amy for years and have admired her work on the Uncharted games! I'm thrilled that the first big project that we will work on in Montreal will have Amy as Creative Director. An opportunity to work with her and the Visceral team, and to play in the Star Wars universe, is once-in-a-lifetime stuff."
Very excited to have Jade Raymond join @EA – http://t.co/zz9lTeD4jP!

— Amy Hennig (@amy_hennig) July 13, 2015
I've known and admired Jade for many years – this will be our first opportunity to work together. Great things ahead! — Amy Hennig (@amy_hennig) July 13, 2015
@amy_hennig @Victor_Lucas thanks Vic and Amy. Can't wait to get started!

— Jade Raymond (@ibjade) July 13, 2015
We're looking forward to these "great things ahead". As we told you before the game is expected to be based on Han Solo, and to be similar with the Uncharted series. Also we've heard rumors that this game could have a direct link to the recently announced Han Solo Anthology movie.