Star Wars Battlefront to Launch with 12 Multiplayer Maps. More Details on Sullust!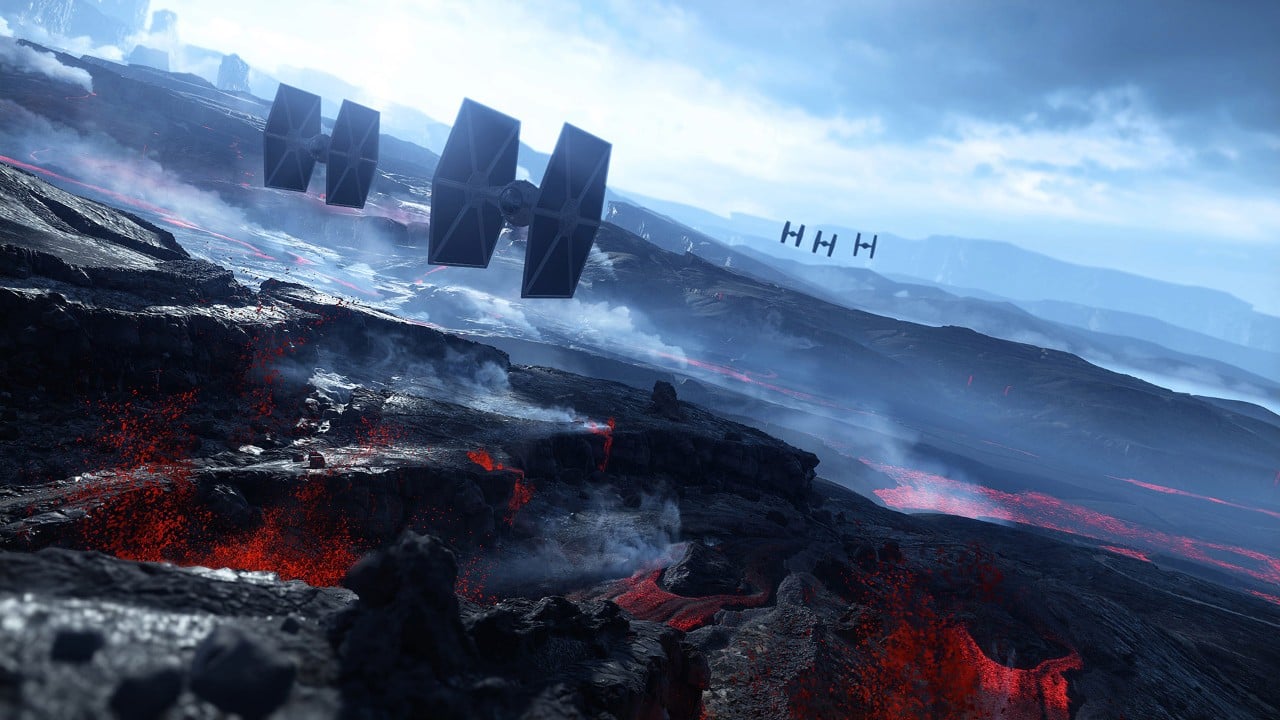 It appears that Star Wars Battlefront will have a total of 12 multiplayer maps at launch, and another two available to download for free (pre-ordered copies of the game get the content early, while everyone else has to wait an additional week). Look inside to hear about this and another detail that slipped through the cracks. Also EA revealed the process of creating the planet Sullust for the game.
In addition to these 12 (14) maps available when the game goes live, a recent article that Electronic Arts put up also includes a detail of note: in addition to these maps, more locations will be available for the Battlefront Missions mode. While these locations will most likely be for planets that have already been made for the game (as opposed to new planets), this detail suggests that the single-player mode will be a little more distinct from the rest of the game than previously thought.
With 12 multiplayer maps confirmed for the base game, and the confirmation that each planet will have at least two maps, this leaves enough room for six different planets to be represented as multiplayer levels. Might this mean that Coyerti and Haidoral-Prime, both alluded to in the tie-in novel Star Wars Battlefront: Twilight Company, are both going to be represented in the game as well? Possibly two different planets that we've heard of, but have not seen? Or perhaps two other planets that we've seen in the movies? Only time will tell – and given that the next big look at the game will be at E3 2015 in a little over a month, that time could very well be coming soon.
Also on a post on the official EA Star Wars website, developers have revealed some behind the scenes info on Sullust…
When the DICE team first set foot on the Icelandic surface, parts were bubbling, giving off short yet intense bursts of heat. The solid ground gently rumbled, reverberations felt from head to toe. They stood still, looking far and wide only to see eerie streams of smoke rolling across the horizon and over awkward arrangements of gigantic black rocks.  The air was cool but surprisingly calm, as if life was non-existent.  It was in this moment that they knew this was what players need to feel when trudging through the cold, dark, and unstable terrain of a previously unexplored planet and bringing this to Star Wars Battlefront would be one of their biggest challenges yet.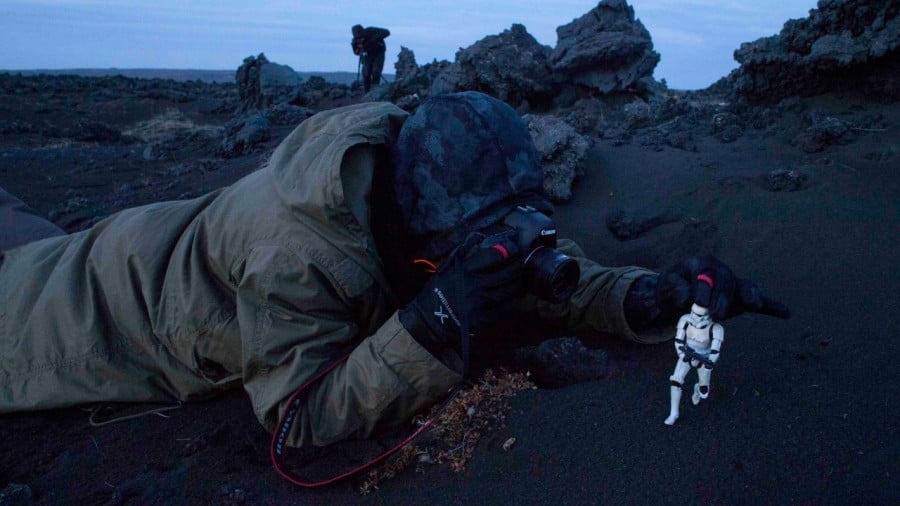 The team at DICE Stockholm began collaborating and ideating on the endless possibilities of environments that could exist in the Star Wars™ universe.  Anton Grandert, Concept Artist at DICE, developed the initial look through various sketches. "We wanted to create a planet on our own, first trying out different ideas and then deciding on a lava planet," said Grandert.

When referring to the direction, the concept artist stated, "With black sharp rocks, huge land shifts, red lava, turquoise lakes, and white smoke…everything to make it really colorful yet imposing and threatening." It took a while to nail down the specifics but once completed, the team presented the design and direction to Lucasfilm. Working in collaboration with the teams at Lucasfilm, it was decided that this visual design would be a perfect look for the planet Sullust, mentioned but not seen in Return of the Jedi.
To build a dynamic and exciting world for our players, the team at DICE then visited the Lucasfilm archives for further research. We wanted to build on the existing lore that the planet Sullust had an Imperial presence. And this idea proved to become a major influence in the design of the planet for the game. We studied the Death Star's architecture and material to inspire ways in which we could incorporate the structures, almost as if the same architect who designed the Death Star left their mark on the structures that stand across the surface of Sullust in Star Wars Battlefront.
For the full article go to EA.com
Grant has been a fan of Star Wars for as long as he can remember, having seen every movie on the big screen. When he's not hard at work with his college studies, he keeps himself busy by reporting on all kinds of Star Wars news for SWNN and general movie news on the sister site, Movie News Net. He served as a frequent commentator on SWNN's The Resistance Broadcast.