A new video about Battlefront, complete with producer commentary, has hit the internet. Make the jump to take a look at this video, and read further to see how a recent Game Informer article dispels a few unpleasant myths about the game.
StarWarsHQ.com hosted the interview; the actual statement from a DICE employee begins at about a minute in.
The video reveals that PC gamers will get a technological exclusive: Dolby Atmos, which creates a 360° bubble of sound for a completely immersive experience. The feature is only available for the PC version because the technology for it does not yet exist on a home console. Battlefront will be the first game to launch with this technology. To create a fully-authentic feeling for the game, DICE employees took photos of key Star Wars objects and locations in order to properly capture them in-engine.
Aside from that, a recent Game Informer article was posted regarding the features of the game. While there has been some controversy surrounding the absence of certain features (such as battles in space and content from the Prequel Trilogy era) that are justified concerns, there have been some complaints about the game that aren't completely accurate. I will take note of some of these misconceptions and explain how the article and the video above clear up many of these complaints.
MYTH: There will be no single-player aspect to the game; all gameplay is online multiplayer only.
FACT: While multiplayer is the focus of the game, "Battlefront Missions" allow the player to partake in a single-player campaign of sorts (which can also be played in multiplayer). Furthermore, the existence of a splitscreen mode for co-operative and competitive play confirms that local gameplay is an option, and that there will be CPU units in some capacity, accommodating for those without internet connections to their systems. There's also an optional partner system for local multiplayer.
MYTH: The game will only have 8 maps from 4 planets at launch.
FACT: So far, there are only 4 planets (Tatooine, Hoth, Endor, and Sullust) confirmed to be available at launch, and it has been confirmed that there will be at least 2 maps (of varying sizes) for each planet – 5 of which were shown in the trailer. However, the key word here is "at least" – there is room for each planet to have more than 2 maps, and DICE has confirmed that there will be more than 8 maps at launch. DICE has also implied in other articles that other planets will be present at this time, and the description for the tie-in novel (Twilight Company) suggests that 2 more planets (Coyerti and Haidoral Prime) may appear in the game as a part of the package (which would bring at least 4 additional maps to the game).
MYTH: All vehicles are on-rails, with limited player control.
FACT: The only vehicle that moves in an on-rails fashion is the AT-AT; everything else (starfighters included) can be controlled completely freely.
MYTH: The Jakku maps are either paid DLC or an exclusive pre-order bonus.
FACT: The Battle Of Jakku is a free download for all players. However, players who pre-order the game will be able to access the map a week before it is made available for everybody. All other DLC will presumably need to be bought, but DICE has insisted that this bonus content is going to be made up of content that was not intended to be included for the initial release of the title (meaning that the game – which has been in development for around two and a half years so far – will be complete by the time it is published).
MYTH: There will not be any space battles or even dogfights.
FACT: The only part about this that is true is that there won't be space battles. But aside from the trailer disproving this point in the canyon chase on Tatooine and the skirmish above Sullust, there is a surface-to-air element of combat that is present – it's just done in the atmosphere instead of above the planet itself. Furthermore, you can see TIE fighters fly out of a Star Destroyer to face the Rebel fleet on Sullust (along with the Millennium Falcon), and a Star Destroyer crashes on the surface of Tattooine in one scene, indicating that Star Destroyers (and possibly some kind of large Rebel transport) will come into play here. From the looks of things, it looks like all the action of a space battle will still remain present – except for the aspect of being in space itself.
MYTH: No destructible environments will be present.
FACT: As I've mentioned, you can see a Star Destroyer crash into Tatooine's surface (which is pretty destructive, if I do say so myself). The only thing DICE has said on this subject is that destructible objects in the game won't be as extensive as the destructible environments in their Battlefield series.
Star Wars Battlefront hits shelves November 17, 2015. Stay tuned to this site for more information on the game (and other Star Wars news) breaks.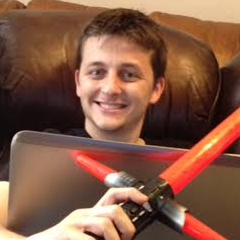 Grant has been a fan of Star Wars for as long as he can remember, having seen every movie on the big screen. When he's not hard at work with his college studies, he keeps himself busy by reporting on all kinds of Star Wars news for SWNN and general movie news on the sister site, Movie News Net. He served as a frequent commentator on SWNN's The Resistance Broadcast.