Footage for Star Wars: The Force Awakens Shot Inside the World's 3rd Largest Cave?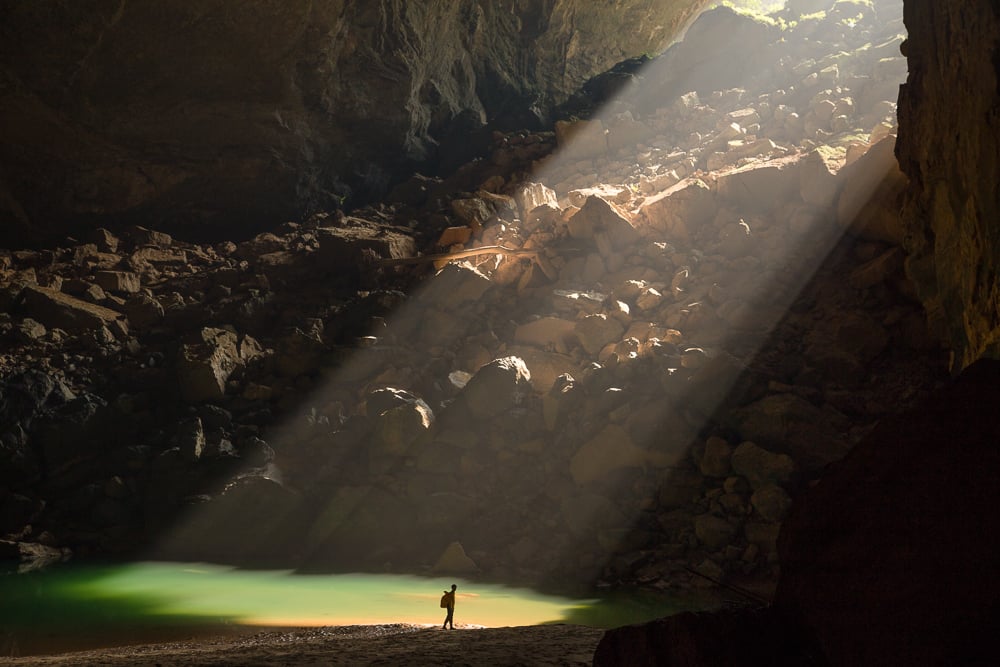 While it appeared as though we knew all of the filming locations for Star Wars Episode VII: The Force Awakens, a new report strongly implies that Vietnam was the site of filming footage for The Force Awakens. Specifically, the country's Hang En cave (the second-largest in the country and the third-largest on the planet) was apparently used for part of the film.
One of our readers directed us to an article about Hang En, a massive Vietnamese cave, which had an interesting detail in its description:
The world's third largest cave has "rooms" that stand 330 feet high and span 600 feet across. It's so spectacular that it's playing home to several upcoming blockbusters, including this summer's Pan, and others the force compels us not to disclose. We hiked through the Vietnamese jungle to explore it.
The allusion to Star Wars couldn't be more clear in its suggestion: the writer of this piece has effectively hinted that this location is going to be used for a Star Wars movie, possibly The Force Awakens. How the writer has come across this information is unclear, but it suggests that this location and possibly others are part of filming for the movie that has taken place away from the watchful eyes of fans. Check out the article above for several stunning images of Hang En, such as the one below.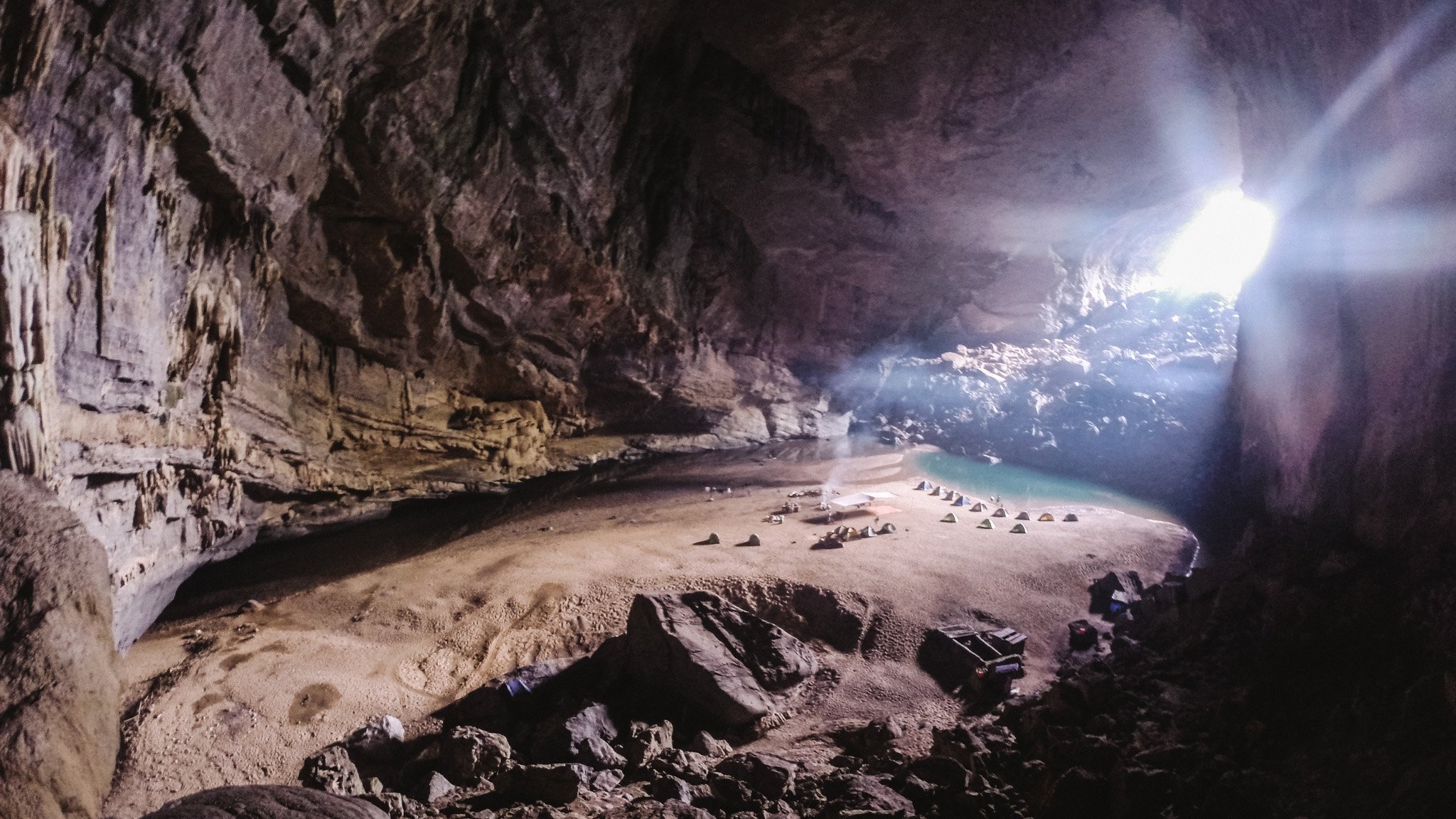 As you might recall, when TFA concept art leak happened there was a certain image with two figures in what appears to be a cave. It was something like a throne room (similar to the Ralph McQuarrie art we use as a header logo for the blog). Also a system of caves could fit with the Skellig Michael location, where Daisy Ridley and Mark Hamill filmed one scene for 3 days back in July.
Another possibility is that this location is being sighted for the filming of Star Wars Anthology: Rogue One (which does involve a forested/jungle-based planet, if the teaser is of any indication), which will begin shooting this Summer. However, I don't think that's as likely, considering that the tone of the article suggested that filming has already occurred. In any event, this rumor suggests that there is even more to the filming of The Force Awakens than we previously knew about.
Thanks to Simon M for the heads up.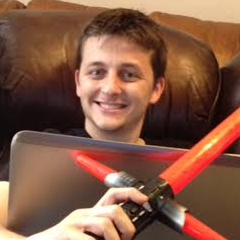 Grant has been a fan of Star Wars for as long as he can remember, having seen every movie on the big screen. When he's not hard at work with his college studies, he keeps himself busy by reporting on all kinds of Star Wars news for SWNN and general movie news on the sister site, Movie News Net. He served as a frequent commentator on SWNN's The Resistance Broadcast.