Star Wars: The Last Jedi Merchandise – Snoke's Throne Room, Porg Plushies, New Kylo Ren Image, & More.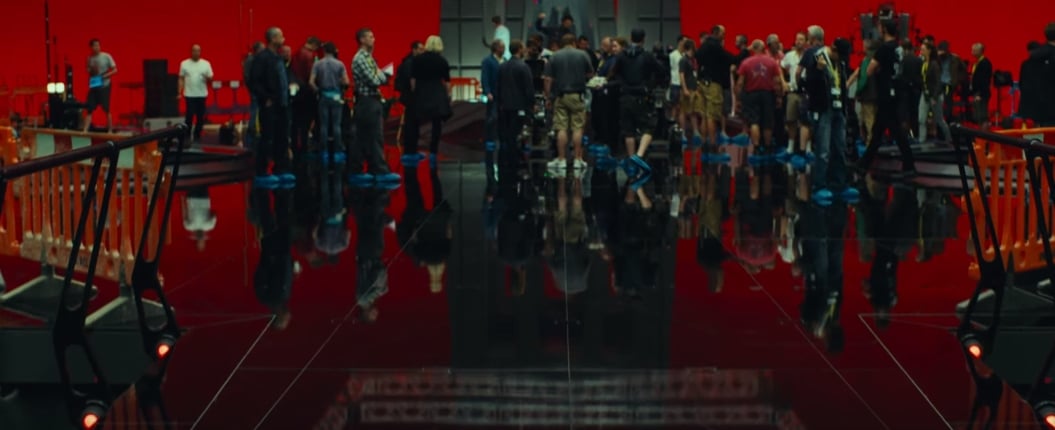 As Force Friday inches closer, more bits of merchandise and promotional images appear. While we've covered some of what's new in our latest Weekly Social Buzz piece, some of that is worth exploring in detail as we talk more about the merchandise that's hit thus far.
BB-8 Playset
There's a new playset in town with Snoke and a Praetorian Guard, and just like the old days, it's one that folds into a character when it's not in use:
A closer look at the playset interior is below:
https://www.instagram.com/p/BXtPl9dB6nU
But what's also interesting is that there's a "deluxe" version of this package that comes equipped with the "Force Link" peripheral – one which emphasizes our heroes in action on Snoke's Star Destroyer: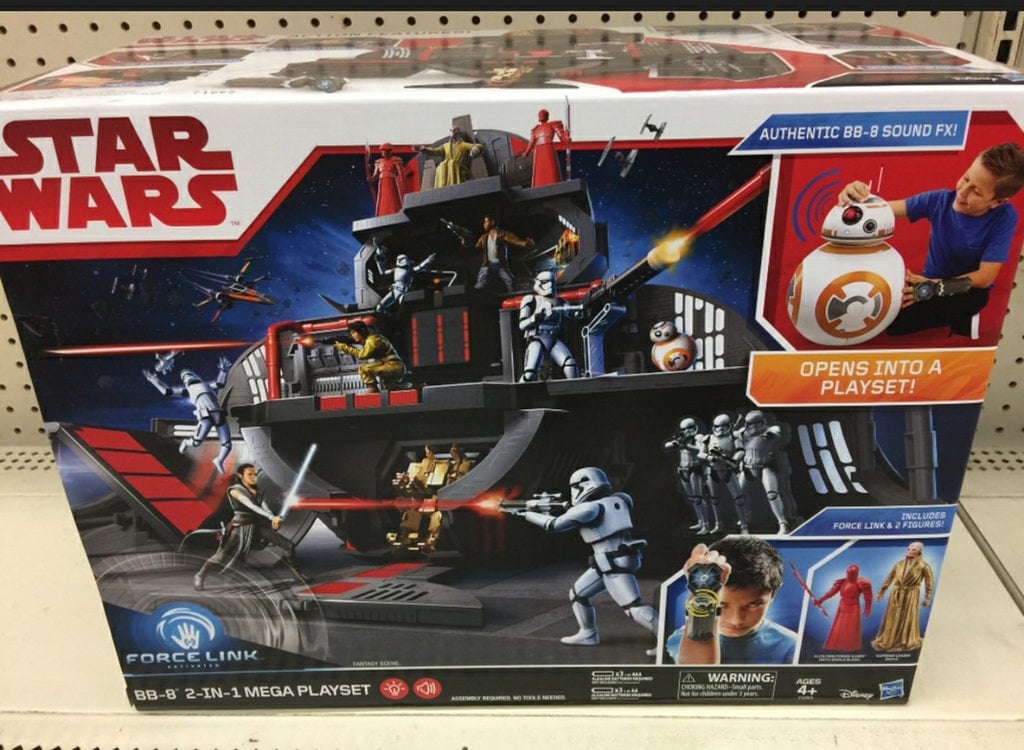 Knowing toy packaging, this probably doesn't represent a scenario that actually happens in the movie, but it does give us a bit of an idea of what the interior of the Star Destroyer looks like. But in any case, it's worth noting that there appears to be a torture chair – something that focused fans noticed in the BTS reel when the mysterious red room with Snoke was shown (see title image).
It's worth noting though that if the action scene on the package is actually representative of a sequence from the film, this is a pretty big nugget concerning the plot of the movie. Could this be a glimpse into the movie's third act? Will Rey come to Finn's rescue this time around and confront Snoke aboard his destroyer? Where are Luke and Kylo Ren? Perhaps as the plot converges toward the end of the film, Rey will fight with the Resistance against Snoke while Luke goes after Kylo. The possibilities are endless at the moment, but we will know more soon enough.
Funko POP! Toys
By now, you've probably seen the initial lineup of Funko's toys for The Last Jedi:
As we can see here, Funko doesn't seem intent on rehashing old POP! figures for their first The Last Jedi wave (even the BB-8 seen above is new), so all their new toys involve new costumes instead of the costumes we last saw these characters in in TLJ. So the major players that are absent from this list are Leia, "DJ", Holdo, Hux, and Phasma, which we can presume are going to be part of the second wave, will be exclusives, or both. I can certainly imagine that First Order Rose, Pilot Finn, the other Praetorian Guards, and Luke in one of his other costumes will be saved for a later date as well.
Here's the gallery of what most of them look like from the front (note the red gem necklace that Luke has):
LEGO
Here's another look at LEGO's First Order Walker:
We can also get an idea of what Finn's "battle-damaged" jacket is going to look like:
Porg & Praetorian Guard Plushies
PORGS!
https://www.instagram.com/p/BXtPSt6hVWK
Now that I have your attention, here's a Praetorian Guard plushie (and some more Porgs):
New Kylo Ren Image
Nothing interesting to say about this other than that Phasma and one of the Praetorian Guards are there, too:
Black Series Toys
Some close-ups of the Black Series 6-inch toys ahead:
https://www.instagram.com/p/BXtQVNvBwDl
What interesting about this image is that Luke has a weapon hook here. While the figure doesn't come with a lightsaber – as much as we all want it to – it does hint at the possibility of Luke using some sort of weapon in the movie. Probably not with this particular outfit, though…
Miscellaneous
And now, the other stuff. Here's a good look at the new Poe Dameron helmet:
https://www.instagram.com/p/BXwW0Mwh9wi
The cover of a new DK book:
https://www.instagram.com/p/BXwK2EMBTX3/
And the Hot Wheels toys giving us new looks at the movie's vehicles:
https://www.instagram.com/p/BXtrc2mBPvk
There's also these schematics:
Don't know quite what those are supposed to come from.
Last and least, we've got some drink toppers with five characters – Rey, the Judiciary Stormtrooper, the Elite Praetorian Guard, BB-8, and BB-9E.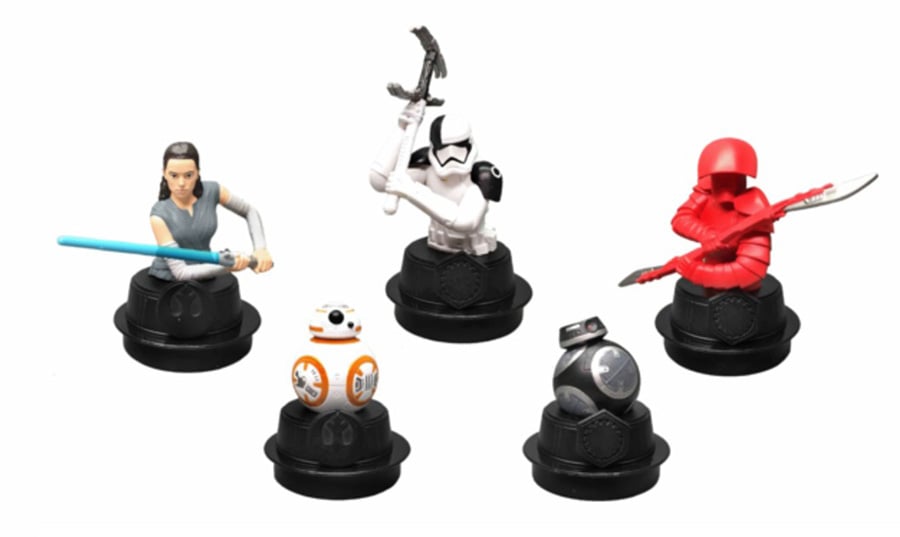 …And that's all for now! Plenty of information to go around, in any case – but Force Friday is still a few weeks away, so there will likely be new images that get out in the days ahead. We'll be sure to cover them at SWNN. (Special thanks to the people at r/StarWarsLeaks for some of these pictures.)
Grant has been a fan of Star Wars for as long as he can remember, having seen every movie on the big screen. When he's not hard at work with his college studies, he keeps himself busy by reporting on all kinds of Star Wars news for SWNN and general movie news on the sister site, Movie News Net. He served as a frequent commentator on SWNN's The Resistance Broadcast.