DEBUNKED: Good Morning America Tweet Teases Star Wars Content Tomorrow?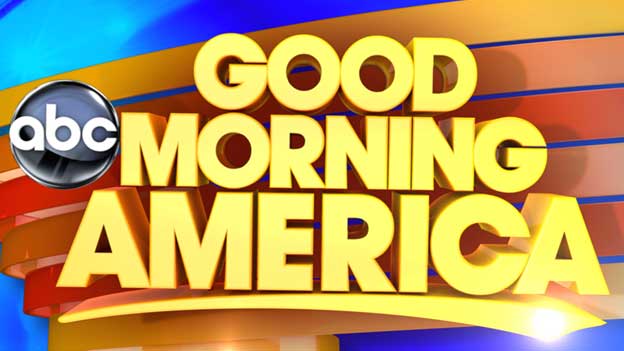 Good Morning America tweeted out a bit of an FYI for Star Wars fans to tune in to their program tomorrow, Tuesday 8/15 for some sort of Star Wars related news. Let the speculation begin!
First the tweet itself:
Alright, see you tomorrow! Make it a great day! pic.twitter.com/I2qUsG6qUO

— Good Morning America (@GMA) August 14, 2017
GMA has been all over the map when it comes to Star Wars news/features. Just this past April they teased a "BIG ANNOUNCEMENT", advertising it with Luke Skywalker, and while it was a big announcement as it was to promote the excellent charity "Force for Change", some fans took it as misleading as they anticipated new content for the upcoming Star Wars films. Here was the promo photo for that announcement that wound up being for "Force for Change" (you can see why some fans were expecting movie news):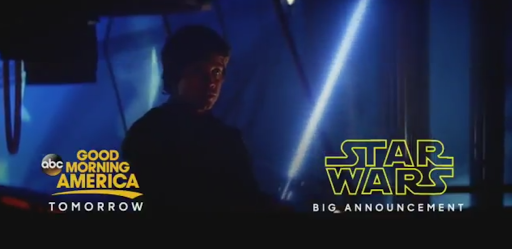 For The Force Awakens, GMA did a sit down with JJ Abrams, with no new content released. However GMA was the show that debuted a trailer for Rogue One last year, which was preceded by an announcement of that trailer the day before. This has us wondering…
Could tomorrow's GMA announce that a new The Last Jedi trailer will debut Wednesday or Thursday of this week? Or perhaps it's another sit down, this time with Rian Johnson or some of the cast? We will find out tomorrow morning!
Be sure to keep it right here at SWNN, as you know we'll be glued to this and covering it for you as fast as we can!
UPDATE!
Well as I said we'd stay glued to the situation, according to Jeff D Lowe, GMA's social media person, it was simply fun with gifs and nothing more, and we doubt he'd lie about that.
@ManaByte As GMA's social person and (as you can tell by my profile) a HUGE fan, I promise you nothing is being alluded to in the GIF lol

— Jeff D MovieRankings.net (@JeffDLowe) August 14, 2017
So it appears there is nothing to see here at GMA tomorrow. We are as bummed as you are!
You can find me on Twitter at @JohnnyHoey!
"For my ally is the Force, and a powerful ally it is."
John Hoey is the Lead Editor and Senior Writer for Star Wars News Net and the host of The Resistance Broadcast podcast
"For my ally is the Force, and a powerful ally it is."