The Clone Wars Legacy: Watch "The Bad Batch" Animatics Online.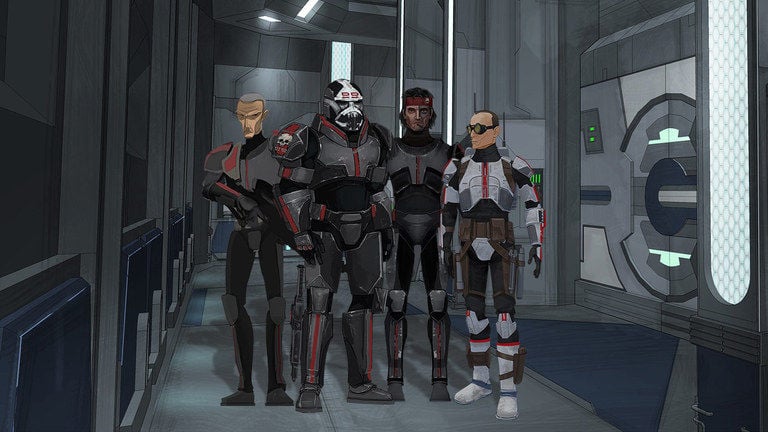 At Star Wars Celebration Anaheim, Dave Filoni and Lucasfilm unveiled four animatics of unfinished episodes of The Clone Wars. These episodes were known as "The Bad Batch" arc, which was about Clone Force 99, team of mutant Clone Troopers, on an operation to liberate Anaxes from Admiral Trench – alongside Captain Rex and Anakin Skywalker – and their attempt to rescue an ally previously believed to have perished in battle.
I have to say that, even in an unfinished state, "The Bad Batch" is some of the most fun I've had watching The Clone Wars. The episodes are a bit lighter than many episodes this late into the show, making for a welcome reprieve. That's not to say that the story doesn't go into dark places, though – what happened to Echo after his near-death experience in the Citadel is not a pretty sight. The episodes are also easily the funniest – I won't spoil the details for you guys, but I will say that the scenes of Anakin discovering a certain piece of art on Clone Force 99's transport and Mace Windu's "negotiation" scene drew quite a bit of laughter from the Celebration crowd – myself included!
Without further ado, you can catch these episodes on the official Star Wars website.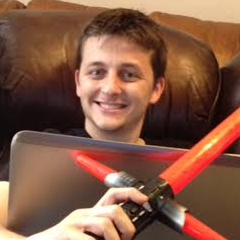 Grant has been a fan of Star Wars for as long as he can remember, having seen every movie on the big screen. When he's not hard at work with his college studies, he keeps himself busy by reporting on all kinds of Star Wars news for SWNN and general movie news on the sister site, Movie News Net. He served as a frequent commentator on SWNN's The Resistance Broadcast.