Star Wars: Rogue One Joins The Billion-Dollar Movie Club!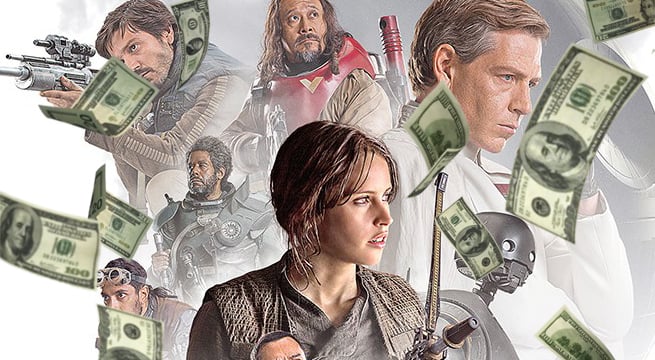 As its run at the box office starts to wind down to make way for several new releases, Rogue One has just become the third Star Wars movie to make over $1 billion at the box office.
According to Box Office Mojo, Rogue One has made an estimated $1,011,301,563 worldwide as of the end of this weekend, which is 39 days since it was officially released in a few overseas territories. The film is now the third in the franchise's history to reach the milestone, following The Phantom Menace (which reached that point after being re-released in 3-D) and The Force Awakens (which reached that benchmark in 12 days, setting the record as the fastest movie to reach that goal). It's also the twenty-eighth film to pass $1B when not accounting for inflation, and the fourth and final film of 2016 to reach this goal. Fun fact – all four movies that made over $1B this year were produced by Disney, and one other film they made – The Jungle Book – came pretty close to bringing that number up to five.
The only question left to consider is whether or not the movie will have any significant benchmarks left to pass, such as if it can reach $1.1B or more. The answer to that is probably no, given that the movie's opened in all of their major markets and the film's performance in China isn't exactly anything to write home about – which is not to say that it's doing poorly so much as it's not doing as well as it could be. In general, Chinese audiences don't seem to be as interested in Star Wars as they are with Marvel. As it stands, though, it should still be able to clear the total grosses of Zootopia and Finding Dory to claim the #2 spot of 2016's highest-grossing movies, right behind Captain America: Civil War.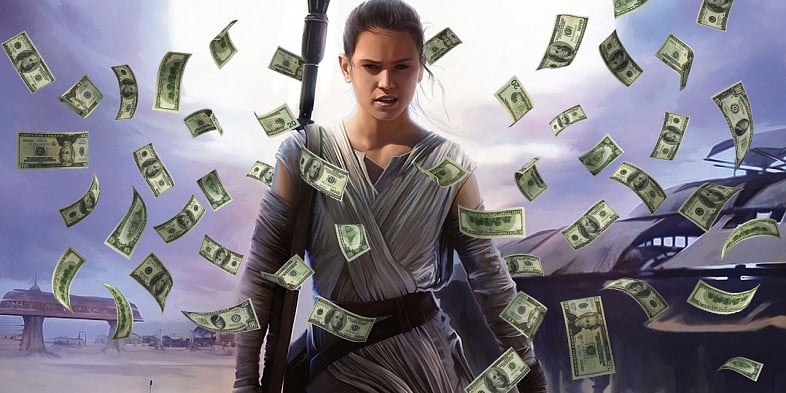 I can see a few other takeaways from this. The first is that while the "Saga" Star Wars movies will presumably bring in $1B at least, the same might not be said for forthcoming movies in the Anthology series. The second is that if Marvel's movies continue to do well (and there's no reason to presume that they won't), then they could manage to outgross the Anthology films. The third is that this is by neither of these things should be seen as being bad by any means as long as the budgets don't baloon beyond the point where they are currently – even if the gross for Rogue One's ticket sales were to stop at $1B, that would mean that the movie would have covered its production budget five times over with ticket sales before you factor out what percentage theaters get for showing the film.
We'll do one last box office update on Rogue One when the movie's final total is accounted for, but that won't be for several weeks. Until then, be sure to stick around.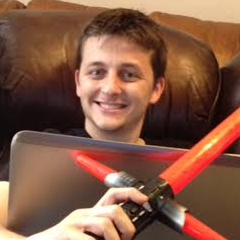 Grant has been a fan of Star Wars for as long as he can remember, having seen every movie on the big screen. When he's not hard at work with his college studies, he keeps himself busy by reporting on all kinds of Star Wars news for SWNN and general movie news on the sister site, Movie News Net. He served as a frequent commentator on SWNN's The Resistance Broadcast.