UPDATE! Did Woody Harrelson Just Reveal The Character He's Playing In The Upcoming "Han Solo" Film? No, He Didn't.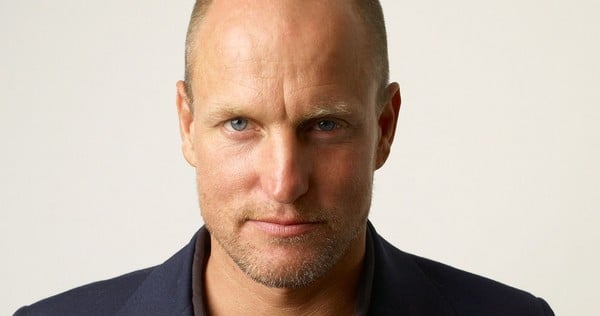 Not only will Woody Harrelson have a role in the upcoming Phil Lord and Chris Miller's Han Solo spin-off film, the mystery character he's playing might be one that appeared in the Han Solo Trilogy of Legends novels. Read on for the details.
A few weeks ago it was revealed that actor Woody Harrelson would be joining the cast of the upcoming "Han Solo" Star Wars spin-off. The film from the Star Wars franchise will reveal the back story of the swashbuckling smuggler in his early days.
Out promoting his film "Wilson" at the 2017 Sundance Film Festival, the 55-year-old Hunger Games actor spoke with "Variety Studio" about the speculation and rumors about his Han Solo mentor role in the forthcoming film. Harrelson didn't dodge the question, and seemed to imply that, yes, he will be playing a character named Garris Shrike. Shrike originally appeared in the Han Solo novel written by the late Ann C. Crispin. For those unfamiliar, Starwars.wikia.com sheds some light on the character.
"C'mon, Han. You know you ain't going to shoot me. You can't. I'm like your daddy, almost."
―Garris Shrike, to Han Solo

Garris Shrike was the man who raised Han Solo. As a young man, he was a bounty hunter, but his quick temper kept him from collecting many live bounties. Instead, he turned to crime, collecting a group of orphans whom he used in confidence tricks and thefts, based aboard the decommissioned troopship Trader's Luck in orbit over Corellia. One of those orphans was Han Solo. Shrike rescued Solo from the streets, raised him, trained him, and beat him profusely when aggravated.
So, did Woody Harrelson really just confirm the name of the character he plays so soon? Hmmmm! I guess we will find out soon enough….
Anyhow, watch Harrelson talk about his role in the next 'Star Wars' spinoff film below!
The Han Solo film hits cinemas in May 2018…
May the force be with you!
UPDATE!
While it was obvious that Harrelson didn't recognize the name he was asked, the way the article was worded seemed to confuse many sites including us. The only thing the actor confirmed was that he will appear in Han Solo. Something he doesn't have to confirm, since it was already confirmed by StarWars.com.
And here's Pablo Hidalgo's comment on the matter:
I'll let others sort it out, but ask yourself – what question was he answering? #cryptictweets.

— Pablo Hidalgo (@pablohidalgo) January 23, 2017
@LucasSiegel It's Darth Vegas all over again. These guys don't know these names.

— Pablo Hidalgo (@pablohidalgo) January 23, 2017
If you remember during Celebration 2015, Lawrence Kasdan was asked if Darth Plagueis' staff has a connection to Rey. Then Kasdan said "I don't think I heard correctly. Is it Darth Vegas?"
So yeah, it's pretty much the same situation now. Harrelson is not playing Garris Shrike, whoever that is.