Greg Grunberg To Have A Bigger Role In Star Wars: The Force Awakens?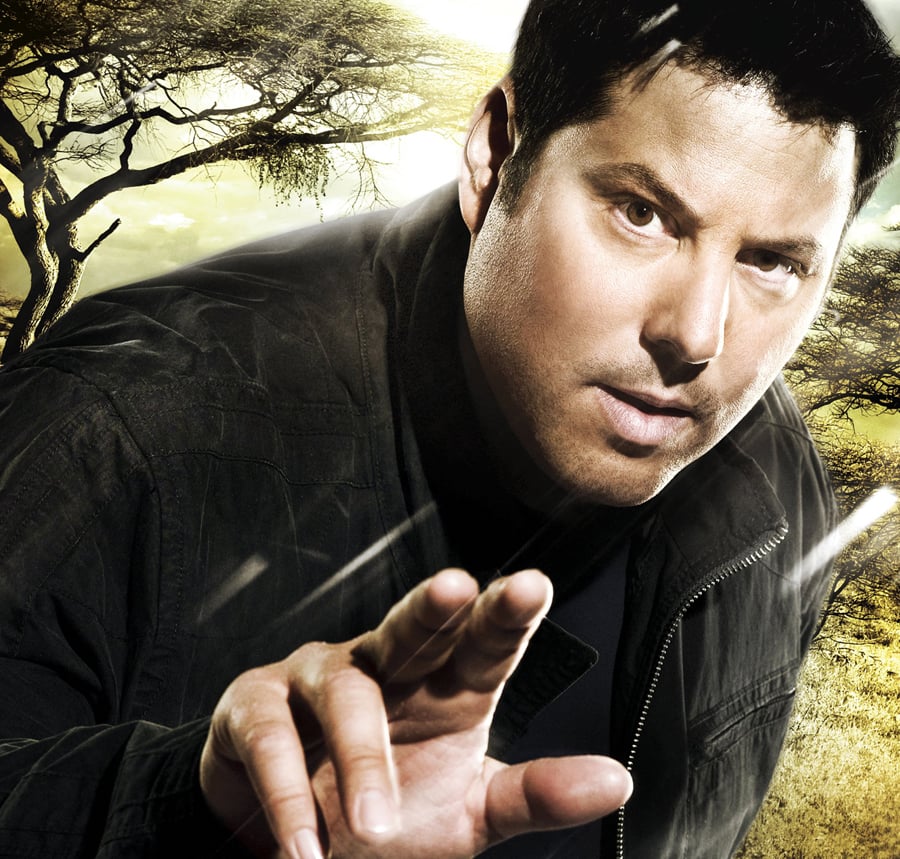 ET Online caught up with actor Greg Grunberg at the 7th annual Valentine Romance Oscar Style Lounge & Party. Grunberg who confirmed back in September 2014 that he will make a cameo appearance in The Force Awakens, spoke about the filming process and what it's like to reunite again with his friend J.J. Abrams.
From ET Online:
And you have Star Wars coming up.

I am so excited to even be in the movie! It's going to be amazing. I can't say anything about it, J.J. [Abrams] always has this thing about the mystery box. But he has given out a little hints via charity. That's really great. I am a huge Star Wars fan so to be in the movie was such a thrill.

The weird thing is, while we were shooting, they had these drones taking pictures overhead. They were taking pictures of these vehicles we had, which were in the first Star Wars! And we were like, really, what's the sneaky need for those pictures then? I mean it's cool to see where we were shooting, I guess. But I said to J.J., what kind of scoop are they getting if this was already exposed back in the 1970s?

Where were you shooting?

In London, I was there for six weeks. It was fantastic. Great cast, great crew.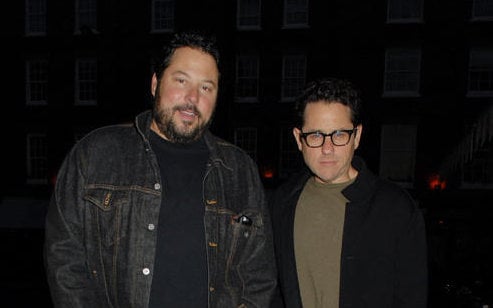 Did you and J.J. hang out a lot?

We are best friends since when we were little kids, so every single day, every minute that wasn't between action and cut, we were together, hanging out. It's just a really unique situation to be able to work with your friend like that.

He calls you his lucky charm!

Well I don't know about that! Yeah, it's true. Nothing he ever does would be successful if it wasn't for me! (laughs) He's the best.

What's your favorite memory you have of being together as kids?

Great question! I think always kicking his ass in any sport. Especially now! I always tease him, 'Oh yeah, you're Mr. Big Shot now, but remember I beat you in H.O.R.S.E. when we were 11!' We used to make films and I would star in many of them. I have great memories.

What do you love about working with him?

His generosity and his loyalty. On any show, it starts from the top down. He is so in control, so prepared and so creative and makes decisions. He is just so good and wonderful with everyone. His instincts are so good. I have known that since I was 3!

Did you know he was going to be famous when you guys were boys?

No! My dad claimed he knew. J.J. always was super talented!

Will you be working together in the future on other projects?

Always! We are always thinking about new things we can do together.
It appears that Grunberg's role will be much bigger than expected. First it was believed that he will only make a cameo appearance, but you don't film a cameo for 6 weeks. Also obviously he was part of the cast that filmed at Greenham Common, where the set was filmed by drones from some resourceful fans.