Star Wars Celebration: Ahmed Best and Erin Kellyman Are Coming to Chicago
The list of special guests attending Star Wars Celebration grows by the week! Now we can add everyone's favorite Gungan and a pirating pioneer of the Rebellion against the Empire to the list! Ahmed Best (Jar Jar Binks) and Erin Kellyman (Enfys Nest) will be at Star Wars Celebration!
The actors were announced via multiple official Star Wars social media accounts, including the account for Celebration, followed by StarWars.com.
For Ahmed Best, it is an emotional return to the franchise that launched him into the spotlight, and he became one of the first actors to experience toxic backlash from fans upon the reception to his character, the much maligned Jar Jar Binks. Best went through incredibly dark personal times that he was brave enough to reveal recently on his own social media channels. It is great to see Ahmed coming back, and there is no doubt he will likely receive a long and well-deserved welcome home via a standing ovation at the 20th anniversary panel for The Phantom Menace on Monday, April 15th.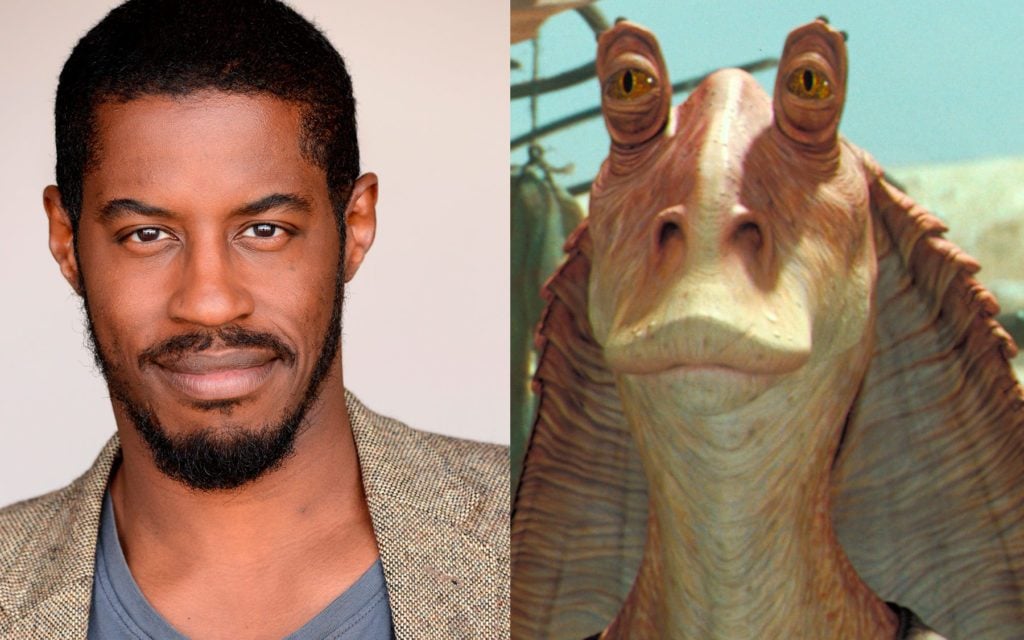 Erin Kellyman is one of the more recent additions to the franchise, having appeared in last year's Solo: A Star Wars Story as Enfys Nest, leader of the Cloudrider Gang. Seeing Kellyman joining the list of attendees at Celebration sparks hope in me that perhaps we have not seen the last of Enfys Nest in future live action Star Wars releases.
You can reserve an autograph and photo opportunity for both actors here.
Star Wars Celebration is only 34 days away, and we have no doubt that more familiar faces from the franchise will be added to the list as we get closer to the five day galactic-gala! As always we'll keep you updated as more guests are announced.
John Hoey is the Lead Editor and Senior Writer for Star Wars News Net and the host of The Resistance Broadcast podcast
"For my ally is the Force, and a powerful ally it is."