UPDATE! John Williams to Score Star Wars: The Force Awakens Over 3 Months in Los Angeles.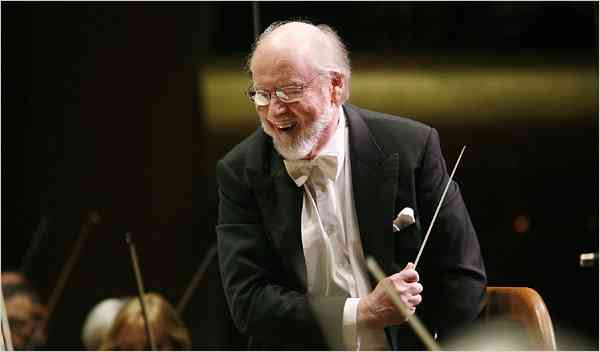 While the legendary composer has been set to keep up the tradition of scoring each installment of the third Star Wars trilogy, it was recently announced that he would break the tradition of scoring with the London Symphony Orchestra. Instead, he will be utilizing the talent of the freelance orchestra in Los Angeles, which he has called upon to score many of his compositions with previous films.
From the official Star Wars website:
John Williams is currently hard at work composing the score for Star Wars: The Force Awakens, which will be recorded in Los Angeles. For the recording of the score, Williams will work with members of the superb freelance orchestra with which he's recorded numerous film scores over the years. The music will be recorded over several months while working in tandem with the film's editorial and special effects teams on the West Coast.
 
"I've had the privilege of working with the very best musicians in both the U.K. and the U.S.," says Williams. "The London Symphony Orchestra has consistently performed with great artistry on all six of the prior films in the Star Wars saga, and I will be forever grateful for their commitment and dedication. Equally, it has been my honor to have worked with my brilliant colleagues in Los Angeles, and always appreciate the invaluable contribution they've made to my scores and to those of other composers."
Following the news of his recent (though thankfully minor) health complication, it would make sense that John Williams would want to play it safe by staying within his country's borders. We at Star Wars 7 News wish the best for the composer, and hope that he is able to score many projects in the future without facing any more complications to his safety or well-being.
UPDATE!
The London Symphony Twitter page shared some more details (via JediNews):
@Maxinekwokadams @Parqueros @ClassicFM @starwars JW was devastated and wrote us a lovely letter.

— London Symphony Orch (@londonsymphony) March 23, 2015
@BLOWFISHNation it's not health issues, it's scheduling. They're recording the score over 3 months in LA. Impossible for us.

— London Symphony Orch (@londonsymphony) March 23, 2015
Grant has been a fan of Star Wars for as long as he can remember, having seen every movie on the big screen. When he's not hard at work with his college studies, he keeps himself busy by reporting on all kinds of Star Wars news for SWNN and general movie news on the sister site, Movie News Net. He served as a frequent commentator on SWNN's The Resistance Broadcast.