Star Wars: The Force Awakens – Snow Planet Details.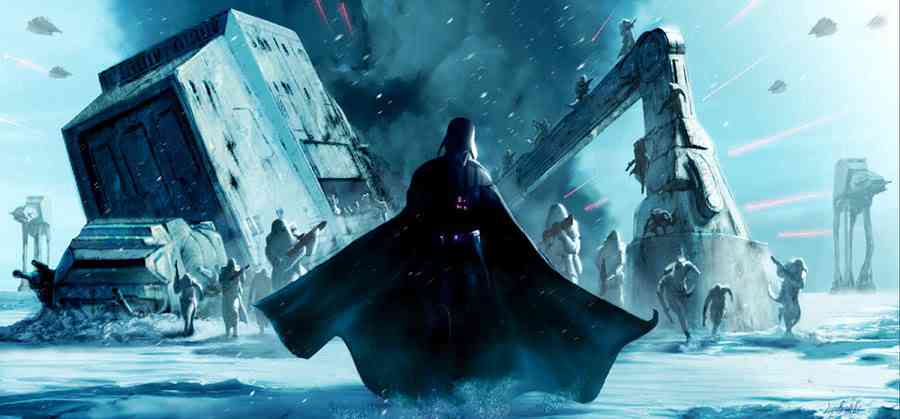 Last week we received some more details regarding the ice planet from The Force Awakens. Those with very, very good memories regarding the movie's development cycle might remember that Eyjafjallajökull, Iceland was apparently one of the first places where footage was shot, even before official production of the movie itself began.
Others might recall how an old 007 agent mentioned that a set featuring "mountains and snow" would be in the movie. It's obviously not too much of a stretch of the imagination to say that these two bits of information go hand-in-hand.
POTENTIAL SPOILERS
A few months ago an IMDb user also covered bits of information in this article, that has since been removed, which I'd like to bring up before I dig into our own source. (Thanks to MagnarTheGreat for the quotes.)
On the ice planet set:

There is a ship crashed into the ice planet set, but I couldn't get close enough to see any detail. It wasn't finished, but the "snow" surface was. Seems weird to think it's not Hoth, having seen it, and knowing they're shooting in Iceland for exteriors. It's definitely not the same ship as the rocket-type ship on the outdoor Tatooine set. I don't know if that one is supposed to be in use or just junk like many ships we see in Mos Eisley etc.

On an Imperial set:

Right, that Imperial set. I'm only going on what sets in the other movies have looked like. It just looks Imperial, if you know what I mean. It's black/dark grey, chrome, with low key lighting. It didn't have the traditional Imperial lighting vertical strip design, though. It just doesn't look like anything else, though. It definitely looked more like a base than a ship, unless it's something like a hangar area in a very big ship. Didn't look like a bridge. It was about three storeys high and there was no green or blue screen anywhere, which is a good sign!

It wasn't labelled, other than a sign saying "AVCO HOT SET", AVCO being the code name for the movie.
However, we now have confirmation that the snow planet is decidedly not Hoth. From our source:
I can confirm that shooting indeed took place on Iceland it was however very brief and took only a couple of days. They hired help from a local production company on Iceland.

This however will not be Hoth but a new planet. It will depict solitude almost exilelike situations/confinement, can't go further as to say more than that. I know it is very brief but I can say it is really cool.

They were filming near Eyjafjallajökull. No actors that I'm aware of where with the production at that time and they will use another location (country) to give sense of the same place on this new planet like the ones they did on Iceland.

I think it will have a varied climate almost like Middle-earth is depicted in [Peter Jackson's The Hobbit and Lord Of The Rings] trilogies in other words the high mountains and glaciers are just a part of this planet and the weather/conditions may look different in other places of the planet.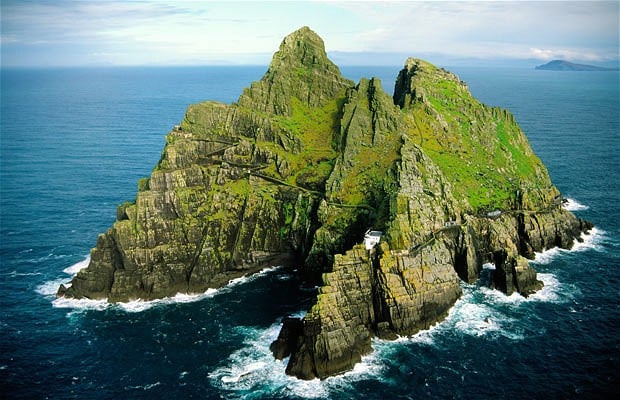 The most interesting thing about this report is that this planet will depict a "solitude almost exile-like situations/confinement" and that they will use another location (country) to give sense of the same place.
The first thing that comes to mind when you hear exile is of course Luke with his hermit look and the Skellig Michael Island where Mark Hamill and Daisy Ridley filmed some scenes for the movie. However, I prefer the other possibility.
First let's have a look at the location where our source confirmed that they were filming – Eyjafjallajökull. Beside the fact that there are very few people on Earth who can correctly pronounce that name, Eyjafjallajökull is one of the smaller ice caps of Iceland, that covers the caldera of a volcano. The volcano has erupted recently in 2010.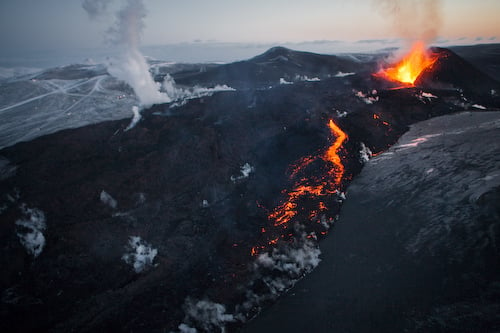 Isn't that the perfect location for the Sith character from the movie? A desolate volcano planet sounds perfect as a setting for the movie's villain. And the brief glimpse of Kylo Ren in the snowy setting from the trailer really adds to the speculation.
So what if Kylo Ren finds out that an ancient Sith is located on that snowy, volcanic planet. He tries to get there and crash lands on the surface. He continues to search this ancient Sith (presumably Andy Serkis's character) and awakens him . . .
We would be remiss if we din't also mention that, aside from planet Hoth, there are two other icy/snowy planets already in the Star Wars canon — Ilum and Orto Plutonia. Both Ilum and Orto Plutonia were planets featured in The Clone Wars animated series. Ilum as you may or may not know is the planet in which Jedi younglings go to hunt for crystals in order to construct their lightsabers. And Orto Plutonia is the planet in which the Talz, large, fury white aliens with multiple eyes, hail from. If either of these planets feature terrain similar to what we saw in the teaser trailer remains to be seen, but there are three possible candidates for the planet. Or maybe not. So tell us what you think in the comments section or in The Cantina.
Grant has been a fan of Star Wars for as long as he can remember, having seen every movie on the big screen. When he's not hard at work with his college studies, he keeps himself busy by reporting on all kinds of Star Wars news for SWNN and general movie news on the sister site, Movie News Net. He served as a frequent commentator on SWNN's The Resistance Broadcast.