Star Wars: Episode 7 is Filming in IMAX. Lucafilm Will Not be Featuring the Movie at SDCC.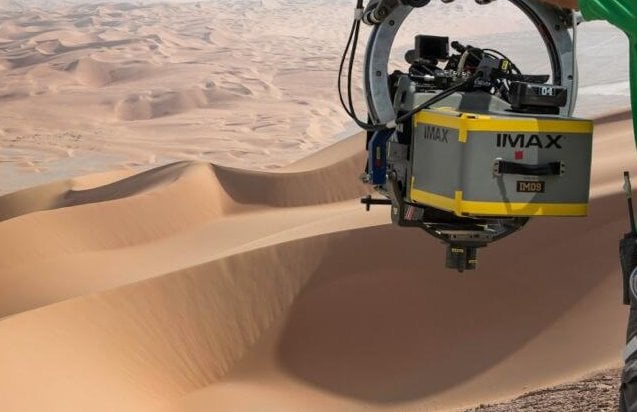 Bad Robot made a hint in their latest tweet that sequences from the new Star Wars movie will be shot using IMAX cameras. Later IMAX rep confirmed the news. Hit the jump for more…
Here's the tweet:
#bestformatever pic.twitter.com/fs6JcTALmZ

— Bad Robot (@bad_robot) July 8, 2014

/Film managed to contact an IMAX rep, who confirmed the news:
"All we can say at this point is that we can confirm that JJ Abrams is using the IMAX camera for Star Wars: Episode VII."

They also confirmed it is shooting on film.

Again, Abrams shot his last movie, Star Trek into Darkness, partially in IMAX with about 50 minutes shifting aspect ratios to the larger format. He then converted it into 3D. Since IMAX wouldn't confirm more than the above, we can only assume the same will be happen here. Most of the film would have a classic 2:35 to 1 aspect ratio, and bigger scenes would expand to a full, square, IMAX screen. Potentially in 3D.
In other news Lucasfilm officially issued a statement that Episode VII won't be featured at this year's SDCC:
With Star Wars: Episode VII creators deep in production in anticipation of the film's December 18, 2015, release, Lucasfilm will not be featuring the movie at SDCC.