Star Wars: The Lost Missions — Season Six of The Clone Wars — OUT TODAY!!!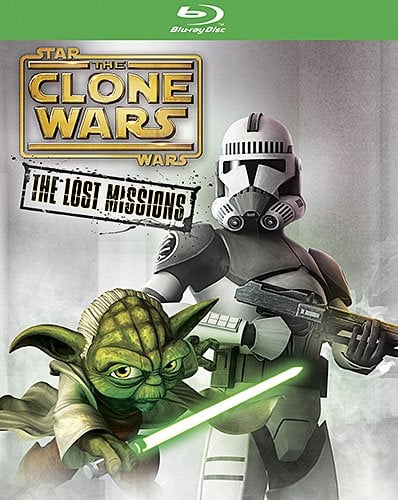 When Disney purchased Lucasfilm Ltd. one of the first things they did was conduct a poll of visitors to the Official Site as to whether or not they were fans of The Clones Wars animated series. I know because I took that poll. Apparently not enough fans of the highly, and critically, acclaimed show were involved though as the show was abruptly cancelled despite winning several Emmys. Read more after the jump.
Since the show was cancelled, with Disney also cancelling (for now) the 3D conversion of the saga films and instead opting to focus all their resources on the Sequel Trilogy and spinoffs, fans of The Clone Wars received merely a truncated "final season" dubbed "The Lost Missions" via Netflix. Well, today is the day that Season Six is finally released to the American fanbase. IF you are one of the minority who have never seen The Clone Wars series now is as good a time as any to purchase all six seasons and binge-watch them back to back to back! I can promise you it will be well worth your time. And I should also confess that I was not impressed by The Clone Wars movie and in fact didn't watch the show until a few seasons had passed. But once I did, I fell in love with it and dare say you will too.
However, if none of my own personal testimony convinces you then perhaps you will be convinced by this EPIC trailer for Season Six:
I defy anyone to watch this trailer and then "The Lost Missions" and NOT think that some of what you are witnessing won't have an affect on the Star Wars universe moving forward, starting with The Force Awakens.