New Details Regarding The Force Awakens EU Books.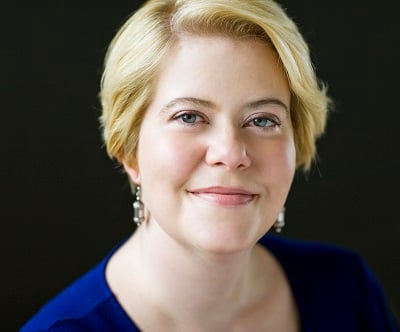 Recently Viral Hide reported a list of planned Expanded Universe books that are being released to coincide with next years ginormous film release of Star Wars: The Force Awakens. Today we have some new details regarding the book series which, keep in mind, are all officially part of the Star Wars canon. Find out after the jump . . .
Our friends from the German website jedi-bibliothek.de are at it again this time uncovering some more juicy details. I ran their article through the translator and deciphered what they're saying . . . mostly. Well, it actually wasn't that hard — they referenced the site Edelweiss, specifically a very early page that details the book "Journey to Episode VII: The Fall of the Empire/The Rise of the Jedi." You can see the Summary and "Key Selling Points" in the following pics:
Sharp-eyed readers will have noticed that the book is written by New York Times best-selling author Claudia Gray of such popular books as "Evernight," "Firebird," and "Spellcaster" series. Ms. Gray is an author who targets young adults and, as you no doubt can tell, female readers. This, coupled with the fact that Daisy Ridley is playing one of the leading characters, suggests Disney is intensely targeting the largely untapped female audience. However, first and foremost it should probably be noted that Ms. Gray is a seriously hardcore Star Wars fan. IF you doubt this statement, consider the following quote from her own website:
A few weeks ago, I posted a comment on Twitter saying that, if the internet had been around in 1980 (the year "Empire Strikes Back" came out), we'd all be Team Luke or Team Han. Some guy took it upon himself to inform me – to explain to me, like I was not alive and aware during that year – that "girls didn't like Star Wars." He insisted that we were, in 1980, only interested in Parker Stevenson and Shaun Cassidy, the heartthrob stars of "The Hardy Boys/Nancy Drew Mysteries." (Surely some girls also liked Pamela Sue Anderson as Nancy Drew, but we shall let the heteronormative side of this slide for now.)

Let's try to count everything that's wrong with that, if we can:
Go here to continue reading her awesomely epic verbal smackdown of some forgettable internet troll! Needless to say, Disney didn't hire Claudia to write Star Wars books to lure girls in as the more cynical and jaded of the world would surely surmise. The whole fabricated and contrived "Star Wars is sexist" argument is dead. Long live the Queen, er, Princess as in Leia! No. Ms. Gray is going to bring a fresh voice to the world of Star Wars literature [canon] as well as the unique experience of seeing the story of Star Wars told through veiw-points on differing sides of the war:
DUAL NARRATIVE: Chapters alternate perspectives between our two protagonists–one a Rebel pilot, the other an Imperial officer. By exploring these two different worlds, readers will experience many of the major moments in the original Star Wars trilogy–from the destruction of the Death Star, to the battle of Hoth–through these two characters' eyes.
Should be very intriguing. Be on the look out for the Episode VII merchandising bliztkrieg to begin around August/September of next year!