George Lucas on the Meaning of Star Wars.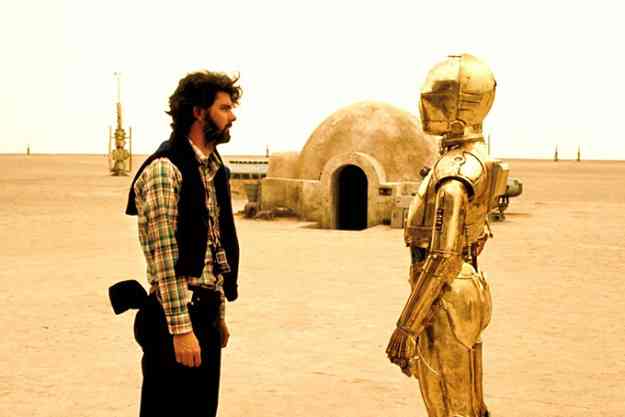 Recently we caught up with some more news regarding George Lucas' coming Museum of Narrative Art to be constructed in Chicago. He sat down with Charlie Rose for an interview last week and revealed what Star Wars truly means.
As loyal readers know I like to analyze the mythology of Star Wars from time to time. There's one very good reason why – Star Wars has become synonymous with mythology. As a kid growing up on the saga to me it was always a "really cool" space adventure, "science fiction" as it used to be called. Then as I grew older and, supposedly, wiser I realized that Star Wars was, in fact, NOT science fiction at all but a mythology that happened to be set in space, a sub-genre of science fiction called "space opera."
Recently George Lucas sat down with Charlie Rose. The interview, which was held before a live audience on stage at "Chicago Ideas Week" on October 17th, aired few days ago on PBS. In their discussion George waxed philosophical about the dysfunctional Hollywood system, as well as the new museum he's building in Chicago – wife Mellody's idea by the way – but especially about the achievement he's most known for. This is how George defined Star Wars:
"When I was trying to pitch Star Wars, I had an idea to do this kind of film. It was just an idea I had about psychological motifs that are in mythology and if they're still accurate today […]

Heroes, what makes a hero, what's friendship, what's the idea of sacrificing yourself for something larger. They're all really basic things. So you say, well, you don't have to make a movie about that, it's very obvious, but it's actually not. It's not that obvious to a lot of people unless you have somebody tell you, every generation, that this is what our country believes in, or this is what we believe in."
As I've mentioned in past articles George was a student and then eventually a friend of Joseph Campbell. Joseph Campbell was the foremost expert of comparative mythology of the world. He participated in a series of interviews from Skywalker Ranch in the late 80's in which he talked with Bill Moyers about mythology and Star Wars which became the mini-series entitled "The Power of Myth":
Enter JJ Abrams. While directing 2009's Star Trek re-boot, JJ made it known that he was always more of a Star Wars than Star Trek fan. And while JJ knows and understands the mythology of the characters and story motifs, that won't keep him from exploring new ground: (via goexplore)
"Abrams says he will 'honor" but not "revere' the original films, which has sent internet fans into a frenzy of speculation. There is much excitement, but fans fear change – Star Wars fans more than most."
And while Abrams brings a great film and television production resume to the Episode VII table it's perhaps his personal philosophy and attitude that will come to encapsulate the Sequel Trilogy:
"I would like to think that I am an optimist about the future," he says. "I think it's sometimes difficult to remain bullish about the future, when you see the state that certain people live in, certain conflicts, the disparity between the haves and have-nots, the brutality of wars and terrorism, it is a daunting thing to be bright and shiny about where we are going. By nature I am a romantic about where things are going. There's a need for hope – and that's something I hope comes through in the stories we are telling."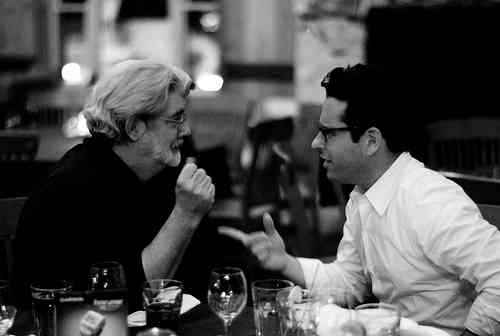 Which brings us back to the beginning of the George Lucas Odyssey better known as Star Wars: Episode IV: A New Hope. Mythology and psychology are nothing if they do not provide a deeper understanding and a strong hope for the future of one's beliefs.
A BIG "Thank you" goes to Tim Morrison from Bloomberg for the heads-up on this interview. Check out the Charlie Rose clips and don't forget to join us in The Cantina to discuss George Lucas & JJ Abrams and all topics related to Star Wars!