Brief New Dialogue and a Possible Introduction to the Musical Score of 'Solo' in New Norton Ad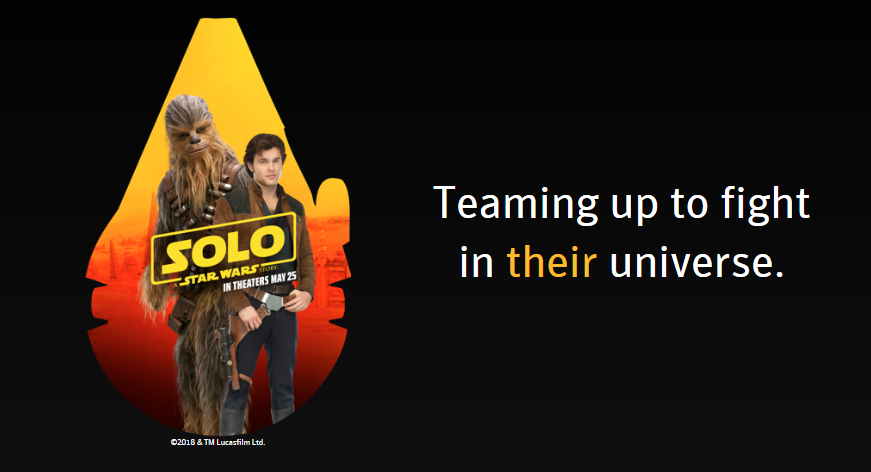 A new promotional spot for Solo: A Star Wars Story in cooperation with Norton teases a Star Destroyer in the background with TIE Fighters hot in pursuit of the Millennium Falcon in the upcoming film. The ad for the latest Star Wars installment reveals new dialogue and what might include our first introduction to the film's score by composer John Powell. Read on for more!
Solo: A Star Wars Story has a short new TV ad clip that promotes Norton with a little Star Wars flair thrown in for good measure. What's interesting about the clip is that it features new dialog and what could potentially be be out first introduction to John Powell's score of the film, or could it even be John Williams' new theme for Solo? Powell is the third composer to score a Star Wars live-action film, after John Williams and Rogue One's Michael Giacchino.
What do you think of the music? The clip at the very least continues that theme we've been feeling every time we've seen Han and Chewie in the cockpit, which in a word is simply – fun. You can check out the very short Solo clip below:
May the Force be with you….