Is Obi-Wan Kenobi Getting A Star Wars Spinoff Movie?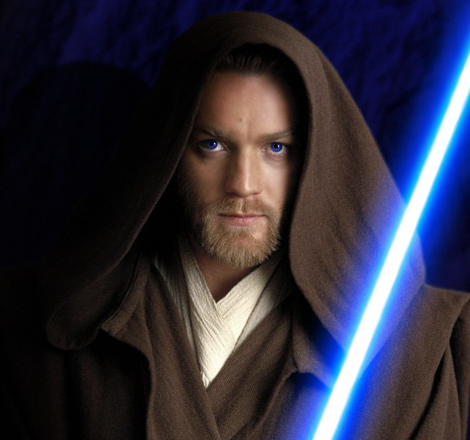 After D-Day of October 2012 die-hard Star Wars fans around the world celebrated and rejoiced like it was 1999 as we learned that we would be getting our long-awaited Sequel Trilogy. Just a few months later Disney also announced that they would be producing a [then] pair of stand-alone movies based on ancillary characters from the main saga. Since that time it has been long-rumored that the leading contenders for said spinoffs would be Han Solo and Boba Fett. BUT now all signs are pointing to a fourth spinoff featuring none other than Obi-Wan Kenobi. We'll take a closer look at this latest rumor after the jump.
In February of 2013 Bob Iger did an interview with CNBC in which he dropped this little gem:
"When we were exploring very seriously with George the acquisition of Lucasfilm, the idea of producing a few so-called standalone films that were not part of the overall saga came up. And we discussed not in great detail, a few of the possibilities. What I confirm today is that those possibilities are becoming more real and they are now creative entities that are working on developing scripts for what would be those standalone films."
Ever since the spinoff announcement the fans have been spinning their wheels as to who the characters could be. Early rumors and speculation revolved around Han Solo, Boba Fett, Yoda, and Jabba the Hutt. While some of these suggestions are more palatable than others – for instance a Boba Fett film is a no-brainer while it seems less is more with Yoda in order to preserve his mystique – there has been no lack of suggestions and opinions on the matter. However, while we know there will be spinoffs, one caveat is that these films will be about supporting characters.
Then the story got a little more interesting as an unlikely source, the German website Star Wars Union, broke the scoop of Disney's schedule for the new era of Star Wars films:
2014: Rebels
2015: Episode VII
2016: Boba Fett
2017: Episode VIII
2018: Solo
2019: Episode IX
2020: Red Five
IF the schedule is legitimate, and all indications are that it is, then we know the first three spinoff movies are Boba Fett, Han Solo and Red Five (although "Red Five" in this case would presumably not be Luke Skywalker).
Since this time, there seems to have been a new development at Disney. According to Making Star Wars, they received an anonymous tip suggesting that Disney/LFL is currently developing a fourth stand-alone movie centered around a major saga character – Obi-Wan Kenobi! This news, rumor to be exact, shouldn't come as a surprise. Here are three solid reasons to believe this rumor.
First, Obi-Wan Kenobi alum Ewan McGregor has stated on at least a couple occasions that he would absolutely love to reprise his role as he expressed to Access Hollywood back in December of 2012, just months after the D-Day announcement:
"Yeah, sure… absolutely. If they need me, I'll be there."
While that doesn't read as exuberant as as it was intended, McGregor furthered his interests by subsequently telling MTV News:
"I think it's a good idea. The only bit that I could get away with doing is after the last one I made, 'Episode III,' before Alec Guinness [played Obi-Wan in the original films], there's that period where he's in the desert.

That might be my window, there, to tell that story. I don't know what he did in the desert. We could make up some stuff. Could be quite exciting. I'd be up for it, for sure, of course."
It seems that while Ewan McGregor is willing and able to do it, this opportunity should be seized if for no other reason than he's the perfect age for the time period in the years following Episode III.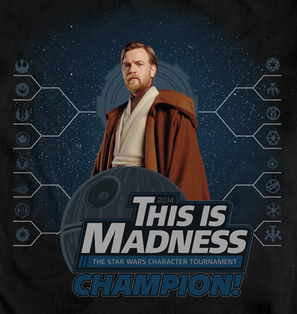 Second, the fans want more Kenobi! This was proved by the Official Site's own March Madness-style smackdown called "This Is Madness" in which Obi-Wan Kenobi won. This suggests that the fans haven't grown tired of the character despite the mixed reception of the Prequel Trilogy or the six seasons of The Clone Wars animated series, which only seems to have bolstered their love for him. None of this fanboy love should be a surprise either. Despite the mixed reception of the prequels, McGregor's portrayal as Kenobi was universally applauded if not downright loved.
Lastly, Disney is embracing the Marvel method of building a vast and intertwined universe. We will soon see this incarnate as the new animated series Rebels is poised to premiere in early October and has already hinted that we could catch glimpses of the Master Obi-Wan Kenobi periodically throughout the series. Kenobi would serve the same purpose as the Big 3 do in Episode VII, providing that "connective tissue" that I like to write about so frequently thus legitimizing the new characters.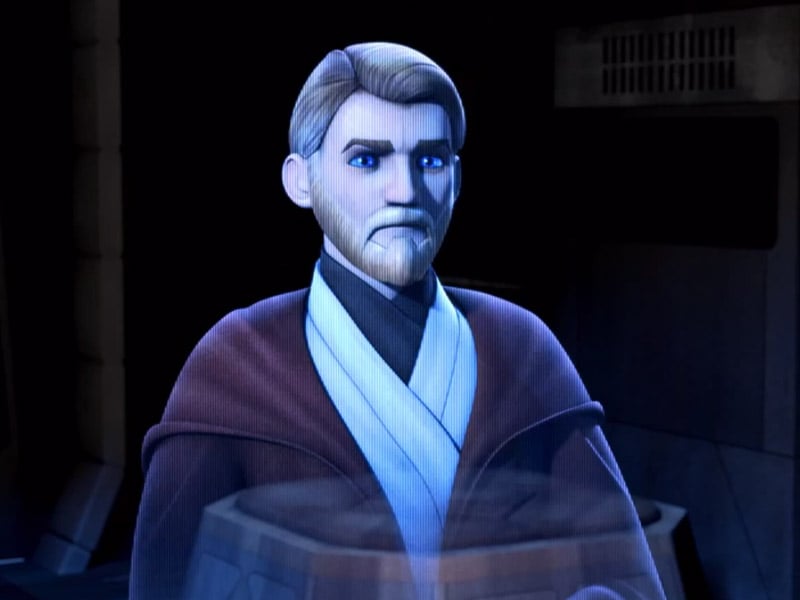 While we are still unsure which characters are the subject of the planned spinoff movies there can be no doubt that an Obi-Wan Kenobi movie would be widely cheered and all indications are that Disney wants to satisfy the fans. Disney/LFL now owns a vast reservoir of material from which to draw exciting feature films, especially one involving Obi-Wan, so it would be a sad and surprising turn for Disney NOT to grab this golden opportunity while it exists and I should think Disney execs are far too intelligent not to recognize it.
Tell us what you think about a possible fourth spinoff, featuring Kenobi in the comments or in The Cantina.