Is Tatooine's Primary Moon Important in Star Wars: Episode 7?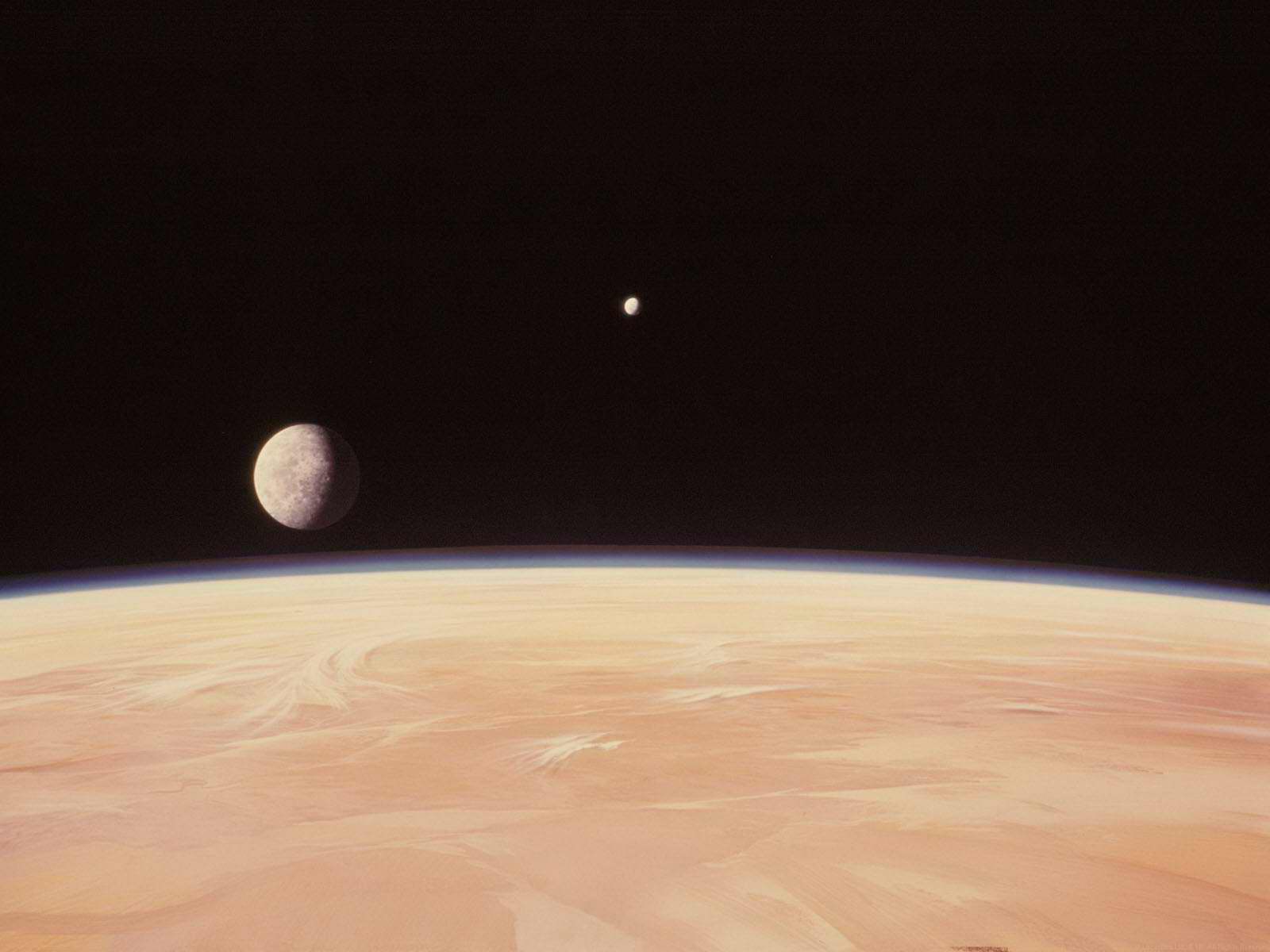 One of the latest Star Wars Rebels clips showed a brief glimpse of something that has raised many questions. Was it meant as an intentional hint, or something else?
First, here's the Rebels clip that made many eyebrows raise.
While going through a series of scenes from all 6 Star Wars movies the video stops on what appears to be a shot of an unknown planet, with the voice over saying "Freeze, we've gone too far". Then the video rewinds to the Rebels part. Now I have no doubts that this was a direct hint at Episode VII. Now the big question is – is this really an important planet? Or did they reuse the image of Tatooine's moon for that scene because they needed an extra planet?
If you take a closer look at the larger Tatooine moon from the first picture and compare it to the planet from the Rebels clip, you can definitely see that they are the same. There's just a difference in the planets' tint.
According Wookiepedia the Primary Moon from the picture above is called Ghomrassen. It was named after a town of the same name in the province of Tataouine, Tunisia.
We all have heard the rumors that the desert planet seen from the Episode VII set photos is not Tatooine. I personally don't see any sense in introducing another planet that looks almost identical to something that the audience is already familiar with. Still, the moon could have a certain role in the story. At this point everything is just a wild guess.
There's another possibility for that planet. If you look in the picture above, you will notice that the planet's color was shifted from the warm brownish color to a more cold-looking blue. So what if they were just hinting at another icy planet, but used that image not expecting that anyone would notice? Maybe the use of the word "freeze" was not a coincidence. 🙂
Whatever the case, it seems very likely that this part of the video was meant to refer to Episode VII. Whether it was showing us Tatooine's moon or another planet remains to be seen.
Via The Cantina (Fallon Tagge)