UPDATE 3! Our First Look At a Set From Rogue One?

New photos have surfaced that appear to show a very familiar old Rebel Base being constructed at historic Shed 2 in Cardington, Bedfordshire in England. Could this be a set for the upcoming Rogue One shoot? Read on…
July 21, 2015
Shed 2 in Cardington, once the home berth of the experimental British airship R-100, also has a long and proud tradition as a soundstage for film and television productions. Christopher Nolan shot scenes in Shed 2 for Inception as well as for all three of his Batman movies, and the final Harry Potter film also used the hangar's vast interior for some key scenes. And, on a slightly more relevant note for us, George Lucas shot a scene for Star Wars: A New Hope there back in 1976.
POTENTIAL SPOILERS
External set at Cardington on Shed 2 for Star Wars, #bedford #shortstown pic.twitter.com/9RmGVygu3O

— Trevor Monk (@CardingtonSheds) July 20, 2015

Now, from English airship historian and fellow Star Wars fan Trevor Monk comes some pretty convincing evidence that the Massassi temple that housed the hidden Rebel base in ANH is being reconstructed in the Cardington hangar for the upcoming shoot for Star Wars: Rogue One. Executive Producer Kathleen Kennedy announced at SDCC that principal photography for Rogue One would begin about ten days from now. Shed 2 at Cardington is rumored to be one of the soundstages the production intends to use.
Well, take a look at what's being built in Shed 2: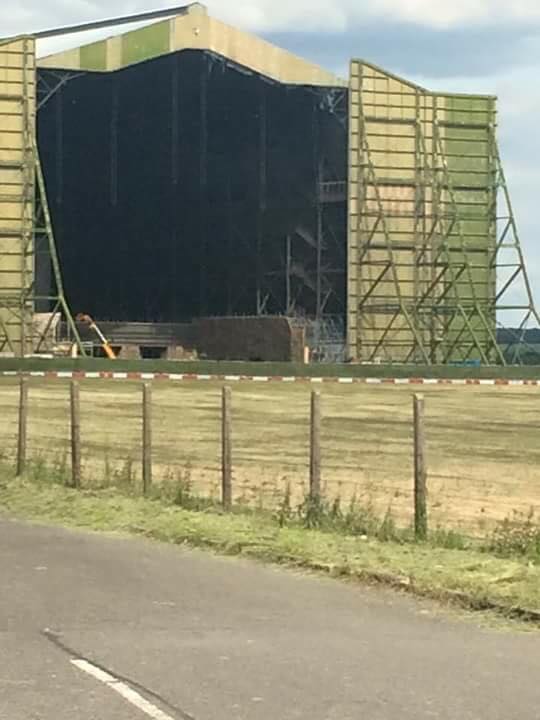 "I dunno… there's something familiar about this place."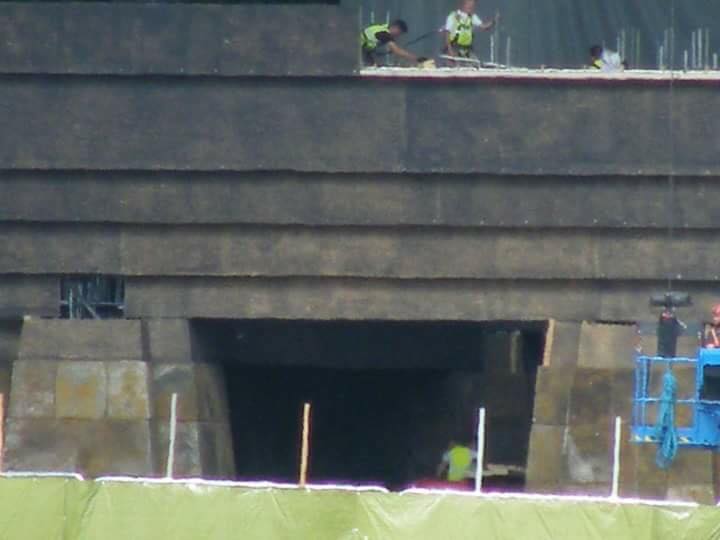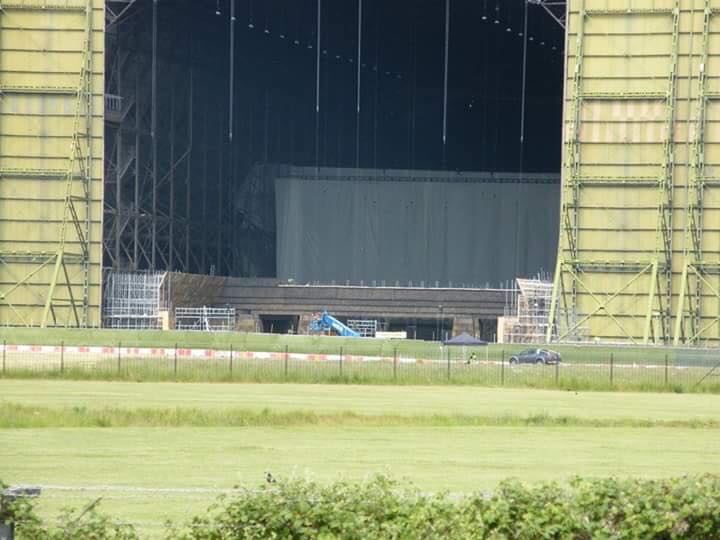 Judge for yourselves, but it sure looks like the old Massassi pyramid to us! And, of course, given the fact that Rogue One takes place just prior to the events of ANH, it would make sense that the Yavin base would make an appearance.
And just to add one more interesting little wrinkle to all of this, the ANH scene that was shot at Shed 2 in 1976? Well…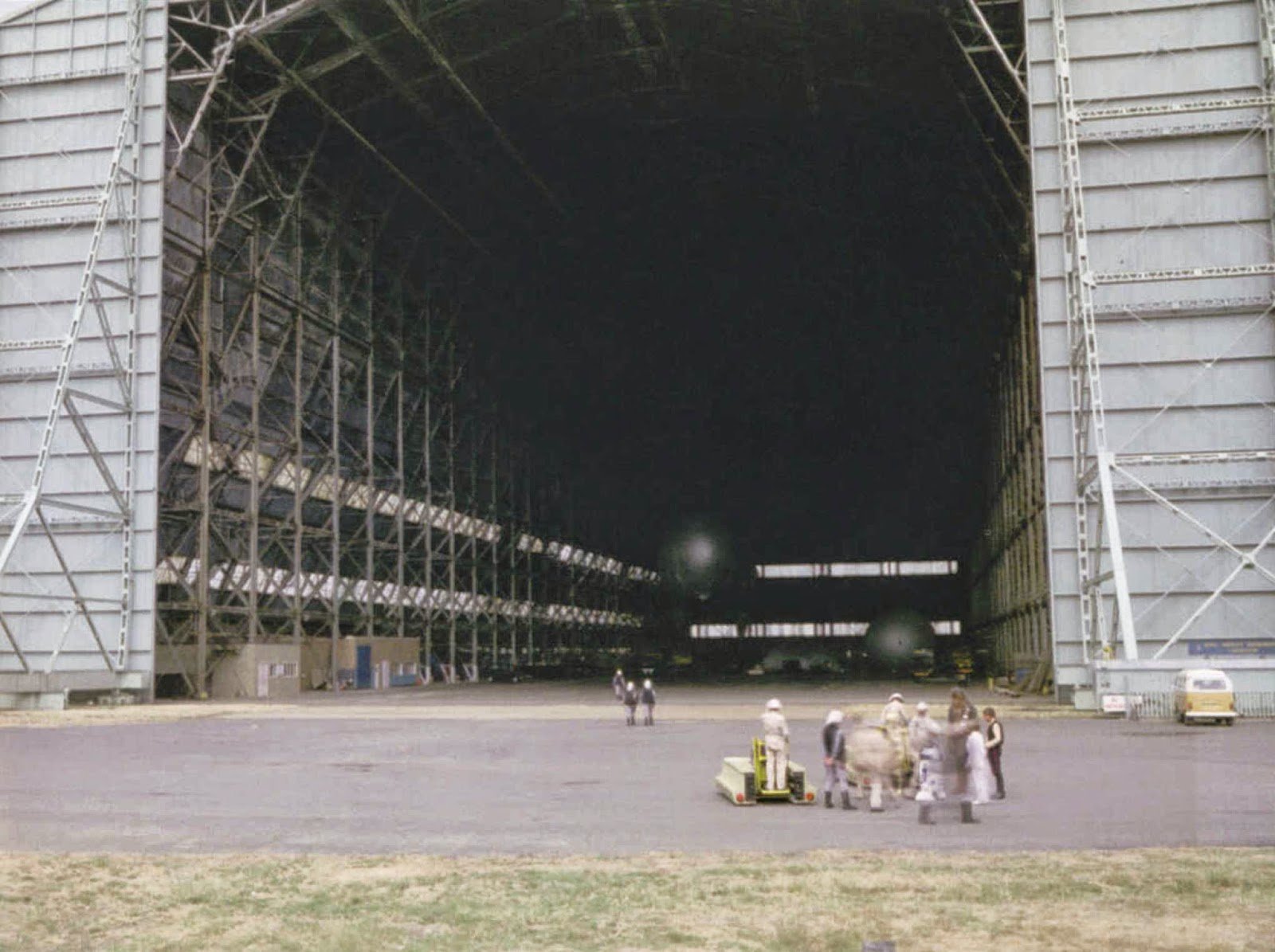 What do you all think? Are we indeed heading back to Yavin IV for Rogue One?
Thanks to Chris Ford for the heads up.
UPDATE!
August 17, 2015
Our friend Trevor Monk added several new photos from Cardington. You can clearly see that they have added vines to the stone. Now the Yavin look is complete. I wonder what's beneath the white and blue tarps: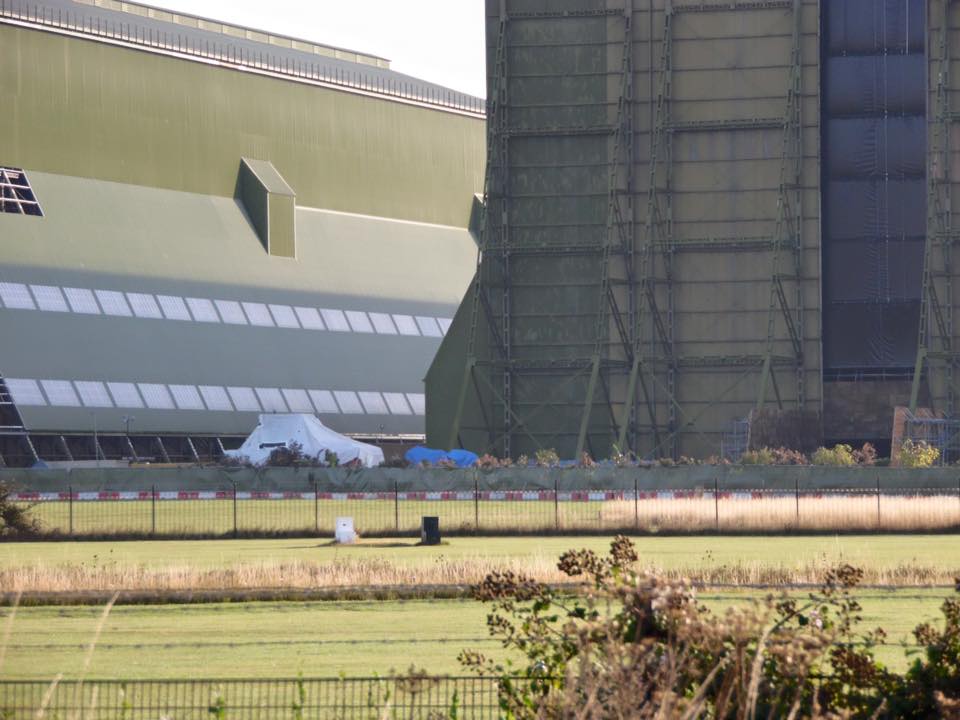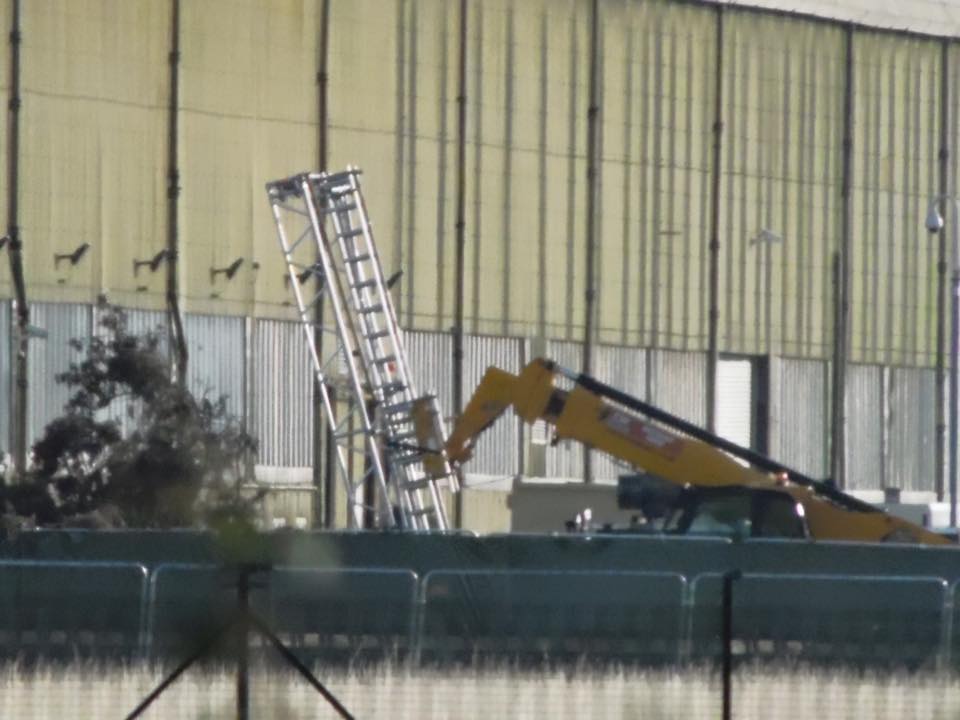 UPDATE 2!
August 19, 2015
Yesterday Trevor Monk sent us more images from the set. Check them out: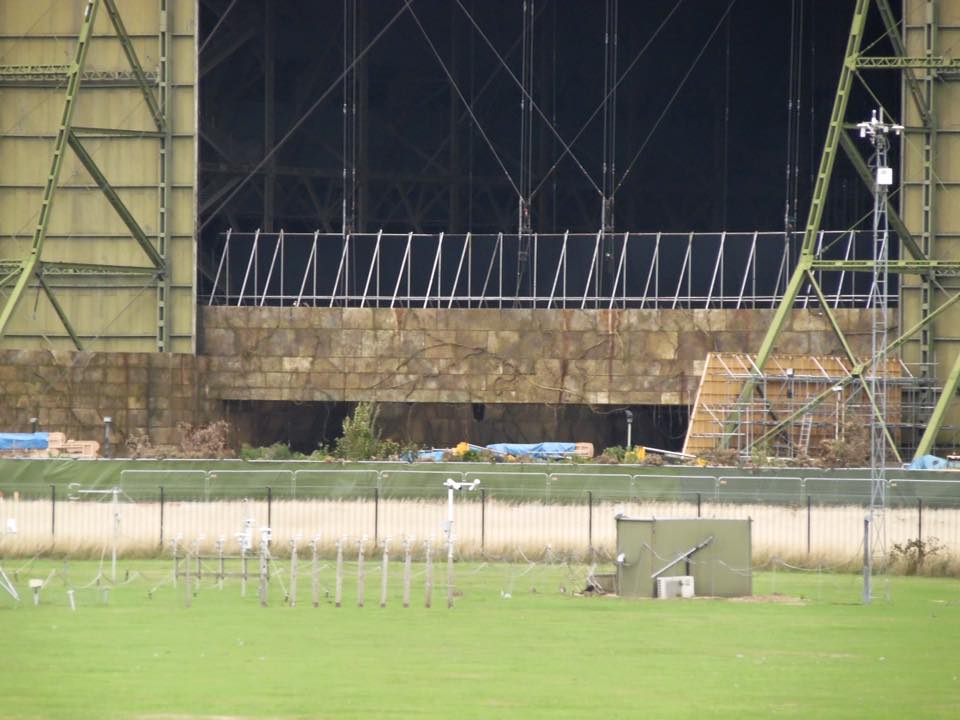 UPDATE 3!
August 21, 2015
Thanks to our friend Trevor Monk again, we now know what's under the tarps! Have a look:
Yes, that's right. This is the lander that was recently revealed from another batch of photos from the Rogue One set (HERE).
Also beneath the white tarps it appears that they had several wooden X-Wing cut-outs: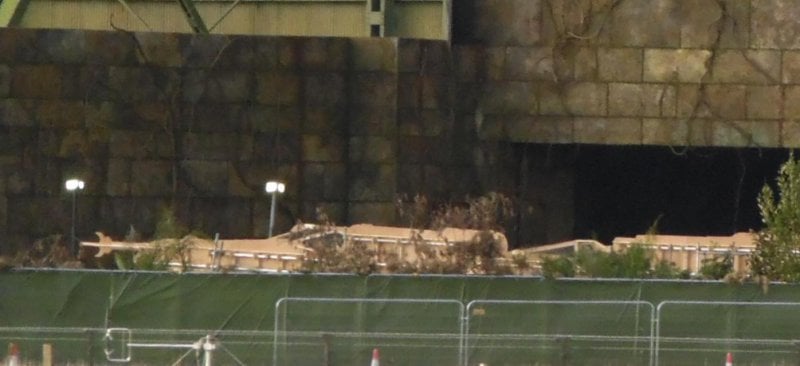 If you remember they used similar flats during the filming of The Force Awakens at Greenham Common: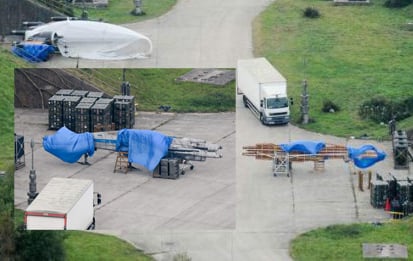 These cut-outs are used in shots where it is not necessary to build a full ship models, since either the shot is static or the ships are located in the background and are barely visible.