New Photos from the Star Wars Anthology: Rogue One Set!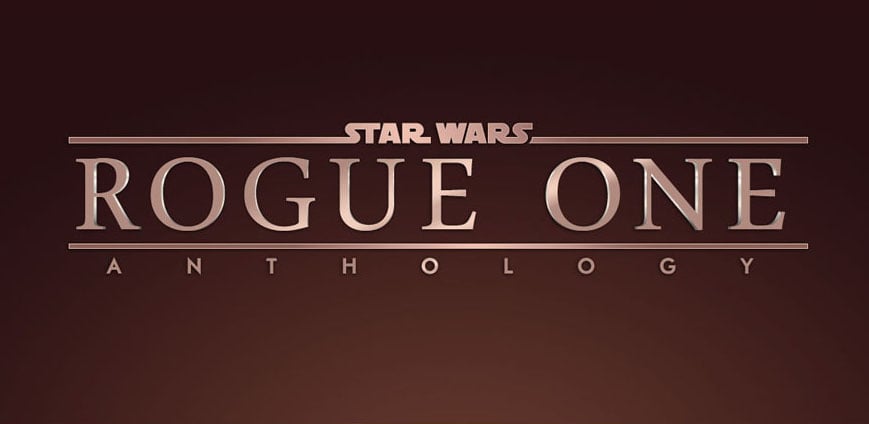 TheMirror.co.uk has several new exclusive photos from the set of the first Star Wars Anthology movie – Rogue One…
Although the site claims that the photos are from The Force Awakens, you can clearly see that the Stormtroopers featured in them are the classic ones from the Original Trilogy.
Also the filming schedule (beginning of August) matches with the one, announced by Kathleen Kennedy at this year's SDCC.
Here are the photos from TheMirror: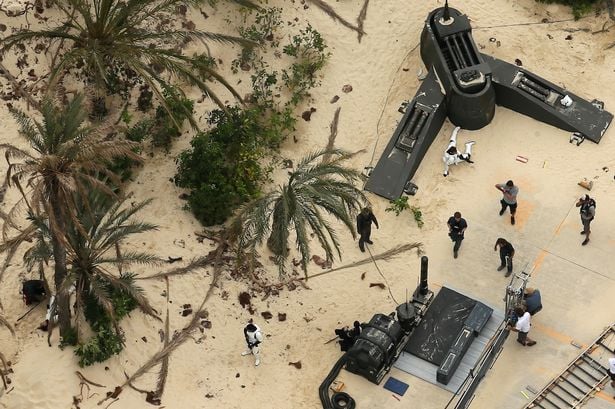 Yet another scene featuring sand and some high-tech equipment. You can see a transport ship carrying stormtroopers like the one from the first TFA teaser, but you can clearly see that these stormtroopers are not the new First Order kind, but the ones from the Original Trilogy.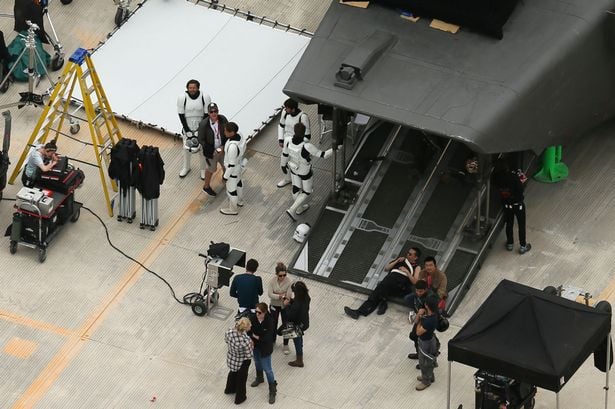 Some equipment bearing the colors of the Rebels?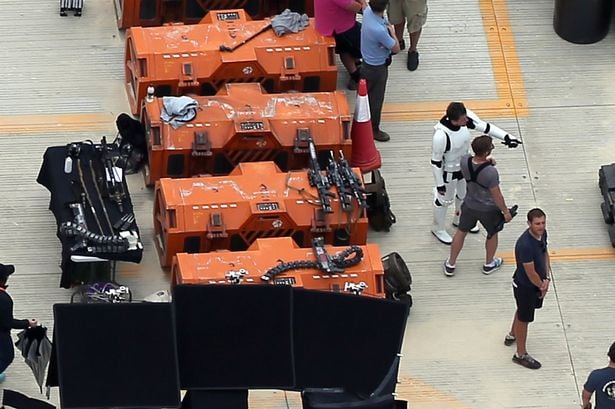 Now we can confirm that palm trees are officially part of the new Star Wars canon. 🙂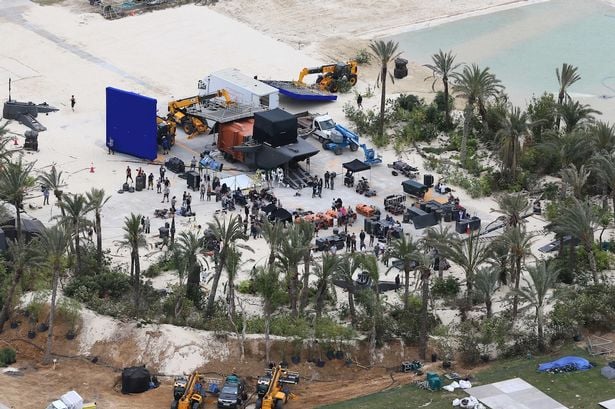 Are you excited for the beginning of filming of yet another Star Wars movie? Tell us what you think in the comments below. If you missed our first report with some photos from the Rogue One set click HERE.