LEGO Catalog Reveals Star Wars: Rogue One Vehicle Codenames.

A German LEGO site has just come across a new catalogue of toys displaying a few codenames for some Rogue One: A Star Wars Story toys. One product name actually ties the recently-revealed "Raven Deluxe" codename to a specific ship.
Weeks ago, we came across an image of LEGO Star Wars: Rogue One toys that we were briefly able to share with you. As we were asked to remove the image of the LEGO sets by request, we will not repost them here. However, we will tell you the product numbers that the toys had, and what vehicles were associated with them:
75152: Imperial Tank.
75153: AT-ST.
75154: TIE Striker.
75155: U-Wing.
75156: Imperial Shuttle.
Well, today, we've learned from a new catalogue found by the good folks at Promo Bricks that the product numbered 75154, 75155, and 75156 now have codenames assigned to them: Raven Deluxe, Unicorn, and Black Bird, respectively.
The presence of the "Raven Deluxe" ship is actually not a new discovery; YakFace reported that one of Hot Wheels toys tying into the movie was given such a label. While some suspected that this would mean a key ship would be called the Raven Deluxe (akin to the naming convention of the Millennium Falcon), others suspected it was a codename. As the above image establishes, it's a codename after all – and it's specifically one for the TIE Striker. (The Raven Deluxe would make for a pretty cool ship name, though.)
The TIE Striker, a ship we have yet to see in movie footage or image stills themselves, previously appeared prominently in the Visual Story Guide images that leaked a while ago, alongside the U-Wing and the Imperial Tank (which I should note is a label that I made up for the sake of this article and is not the vehicle's actual name). Since we were not asked to take these images down previously, we'll bring them back here for frame of reference: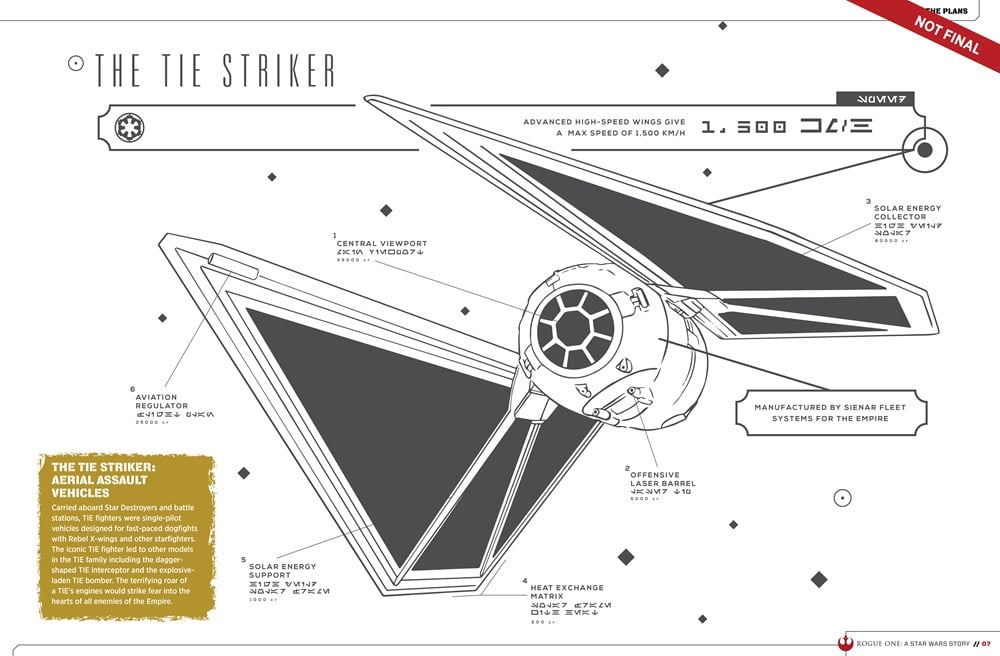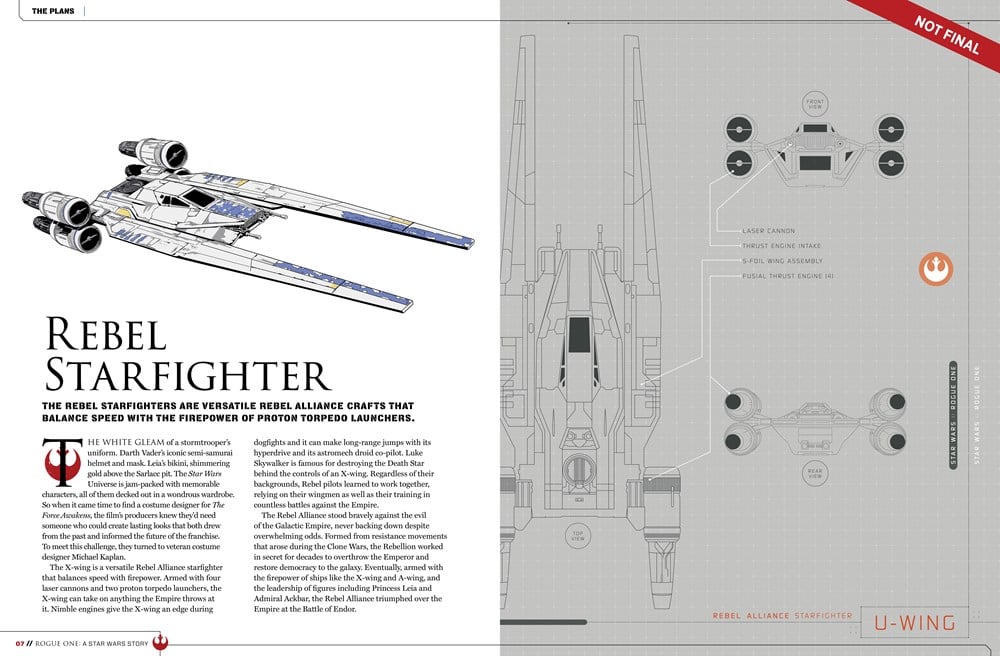 That's all we have for now, but stay tuned to Star Wars News Net – your Force for news – for more of the latest and greatest stories related to Rogue One: A Star Wars Story and everything else in the Galaxy Far, Far Away.
Grant has been a fan of Star Wars for as long as he can remember, having seen every movie on the big screen. When he's not hard at work with his college studies, he keeps himself busy by reporting on all kinds of Star Wars news for SWNN and general movie news on the sister site, Movie News Net. He served as a frequent commentator on SWNN's The Resistance Broadcast.